NAACP links proposed NC voting changes to historical white supremacist politics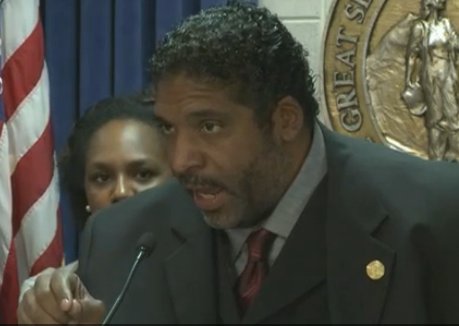 The North Carolina chapter of the NAACP and other groups involved in the Forward Together movement against the Republican-controlled state legislature's ultraconservative agenda held a fiery press conference at the General Assembly today to blast a bill imposing a host of new voting restrictions as undemocratic and to connect it to a long history of white supremacist politics in the South.

"If you know this history," said N.C. NAACP President Rev. William Barber, "you understand why every North Carolinian ought to be sick to their stomach."

House Bill 589 would impose some of the strictest voter ID requirements in the nation. It would also shorten the early voting period, eliminate same-day voter registration, authorize vigilante poll observers and expand their influence, repeal out-of-precinct voting, make it harder to add satellite polling sites for the elderly or disabled, repeal public financing programs for elections, raise campaign contribution limits, and repeal some contribution disclosure requirements.

Bob Hall of the watchdog group Democracy North Carolina called HB589 "breathtaking in scope and radical in purpose." Unveiled Tuesday, the measure is being pushed quickly through in the final days of the legislative session, which is expected to end this week.

With the Senate getting ready to debate and vote on the bill today before sending it to the House for final approval, opponents gathered in the legislative press room to denounce the measure.

"I want to do a little history lesson, a moral history lesson, for the media, because it's important that we get this right," Barber said.

He talked about how during the Reconstruction period following the Civil War white supremacists affiliated with what was then a radical racist Democratic Party tried to undermine the fusion politics that were bringing together populist Republicans and blacks to win elections.

"Now the roles have reversed," Barber said, likening today's Republicans to the white-supremacist Democrats and to the racist Dixiecrats of the Jim Crow era.

Quoting from J. Morgan Kousser's book "The Shaping of Southern Politics: Suffrage Restriction and the Establishment of the One-Party South," Barber discussed how after federal forces withdrew from the South in 1877, white-supremacist Southern legislators erected legal barriers such as poll taxes and literacy tests to keep blacks and poor whites from voting, disenfranchising millions of citizens and consolidating Democrats' power in statehouses and in Congress.

Barber said he believes that North Carolina's Republican leaders see the U.S. Supreme Court's recent decision overturning of a key provision of the Voting Rights Act determining which jurisdictions need to get pre-approval of elections changes from the Justice Department, with most of those being in the South, "the same way white supremacists saw the removal of federal troops in 1877."

Barber vowed to fight North Carolina's proposed election changes through the courts and through organizing.

"You need to understand, we will unleash every lawyer we have to attack what they're doing," he said. "We will not be calm or amenable and no longer will we use cute language. We gon' call it like it is. We will expose hypocrisy and racism."

He concluded by speaking directly to the legislative leadership. "We are not scared of your puny votes," he said. "We will take you to the courts, and we will win."

Watch the full press conference, which also included remarks from several student leaders and state AFL-CIO Secretary-Treasurer MaryBe McMillan, here:


Tags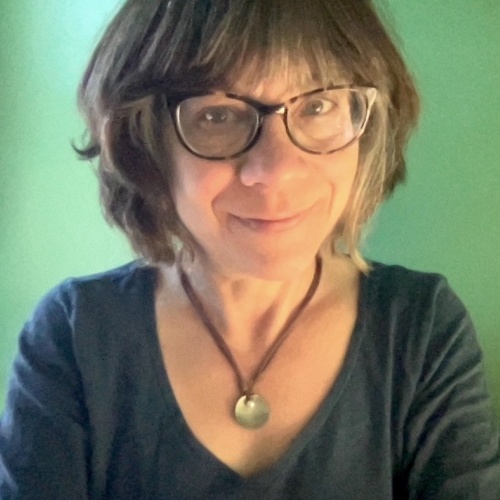 Sue is the editorial director of Facing South and the Institute for Southern Studies.