Southern elected officials take stands against voter ID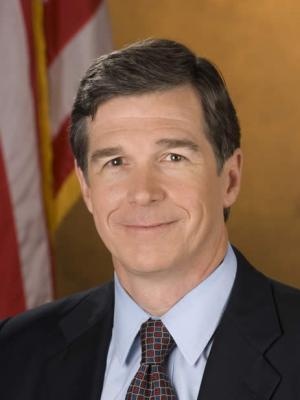 In Arkansas, Chris Burks, an attorney from Little Rock who was just elected to the Pulaski County Election Commission, has opened his tenure by publicly criticizing the state's new photo voter ID law, saying it needs to be reformed. The Arkansas law mandates that voters carry photo identification to the booth in order to vote -- and if not, to cast a provisional ballot that will count only if they come back with photo ID the Monday after the election.
 
Burks said he would enforce the law as written but noted that it "will unfairly impact minority and elderly voters without the means to comply," the Arkansas Times politics blog reports.

Burks is just one example of many elected officials who are in the position of having to enforce or defend a voter ID law they believe is unjust. In North Carolina, Attorney General Roy Cooper (D) has objected to the restrictive photo voter ID bill that now sits before Gov. Pat McCrory (R), who has said he would sign it. Cooper sent a letter to McCrory asking him to veto the bill to "prevent the confusion and cost of a legal battle." Cooper wrote:
"With frequent redistricting and our more mobile population, people sometimes show up at the wrong precinct on Election Day. This law would prevent them from casting a provisional ballot, making it much more difficult for them to vote. Name and address checks have been successful at preventing people from impersonating other voters rendering the voter ID requirement in this law unnecessary, expensive and burdensome."
Calls and emails placed to Cooper's office asking if he would defend the law in a legal battle were not returned. It is the attorney general's role to defend state laws when challenged on constitutional grounds. But North Carolina's Republican-controlled legislature voted last week to give the speaker of the House and the Senate president pro tempore equal standing with the attorney general in representing the state if there is a constitutional challenge to any law they passed. The provision to do this was snuck into a health care cost transparency bill approved last Friday. In effect, it allows the legislative leaders to defend the law in court if the attorney general chooses not to.

Cooper has not only been critical of the pending voter ID law but also penned an amicus brief for the Shelby v. Holder U.S. Supreme Court case on the Voting Rights Act, arguing in support of keeping the Section Five federal preclearance provision for voting changes fully intact. Claims that Section Five is no longer needed "wrongly minimize the significant and measurable benefits Section 5 has produced in helping [the previously covered jurisdictions] move toward their goal of eliminating racial discrimination and inequities in voting," the brief says. Forty of North Carolina's 100 counties were covered under the VRA's preclearance provision, which was rendered defunct by the Supreme Court's decision in Shelby.

Mississippi joined North Carolina in that brief, and while Attorney General Jim Hood (D) has been less publicly critical of voter ID laws than Cooper, he has run against the grain of Mississippi lawmakers in the past -- which is why when they passed an ID law similar to North Carolina's they allowed for the state to hire outside law firms to defend their laws if the attorney general won't.

North of the Mason-Dixon line in Pennsylvania, where a photo voter ID law is currently on trial, the new attorney general, Kathleen Kane, came into office questioning the legality of such laws. Kane has since taken the position that they are constitutional, and her attorneys are defending the law in the current trial. But she maintains that her "concern with the voter ID law has always been its implementation," as reported by the Pittsburgh Post-Gazette.

Back in the South, Florida is home to a number of elections officials who have not only disagreed with restrictive voting laws but have refused to implement them. When Florida attempted to initiate a program that would have purged from voter lists thousands of Latinos who were eligible to vote, Leon County elections supervisor Ion Sancho told me he wouldn't comply. Dozens of other election supervisors followed Sancho's noncompliance.

At a congressional hearing on the Voting Rights Act held July 17 before the Senate Judiciary Committee, Aventura, Fla. city commissioner Luz Urbáez Weinberg, a Republican, testified in favor of Section Five and stronger protections against voter suppression tactics like purging. Said Weinberg at the hearing:
"My experience serving as an elected official in South Florida has ensured that I am personally acquainted with how election policies, absent a proactive impartial check, may negatively affect ethnic and language minority communities. Ever since I moved to Florida from Puerto Rico in 1986, I have had a front-row seat to observe the unfortunate, repeated attempts to adopt and implement policies that reflect and which continue our national history of putting racial, ethnic, and language minority voters at a disadvantage."
Over the past decade, state legislatures and governors across the South have tilted far to the right, embracing photo ID and other voting restrictions. That there are still elected officials in those states who can apply checks and balances against laws when it appears they are undermining citizens' fundamental rights is good for democracy.
Tags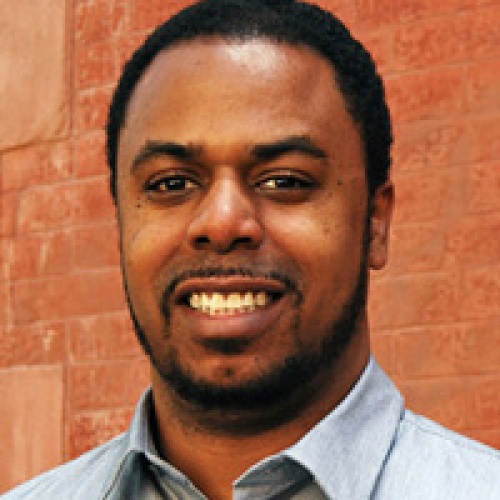 Brentin Mock is a contributor to Facing South focusing on voting rights.