In effort to end prison rape, questions about a monitor's independence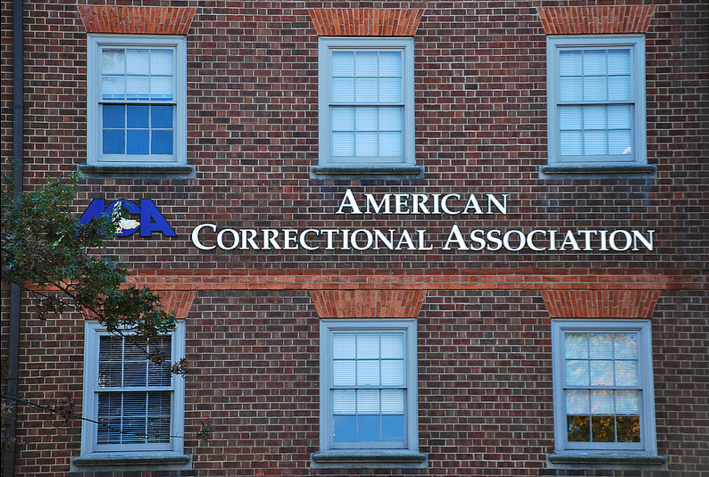 By Joaquin Sapien, ProPublica
After more than a decade of national legislative efforts to end prison rape, this month was supposed to produce a significant victory: formal audits of prisons and jails around the country that would more reliably chronicle incidents of sex abuse and the consequences for its perpetrators.
But that moment of possible progress has turned out to be more complicated than many had hoped. The first round of audits will be chiefly conducted by the American Correctional Association (ACA), the very organization that has been criticized over the years for failing to identify and address safety problems at prisons across the country.
The ACA, based in Virginia, performs an array of services for the corrections industry: it provides training for guards and other officials, hosts conferences, and lobbies in Washington. But it is perhaps best known for its accreditation service. Prison officials pay the organization to evaluate facilities on issues such as inmate healthcare, sanitation, food service, and personnel training. ACA's blessing is sought, in part, to help prisons defend against inmate lawsuits.
Now, as part of legislation aimed at reducing the incidence of sexual assaults in prison, the ACA will be responsible for helping make sure the state and federal adult prisons and juvenile detention centers it accredits are properly investigating allegations of sexual abuse, disciplining guards and inmates and providing appropriate medical attention to victims.
The development has dismayed some of those involved in improving the safety of the country's prisons.
"If some group were closely tied to the police, would you really go to them to complain about police brutality?" asked Jack Beck, a director of the Correctional Association of New York, a non-profit organization dedicated to prison reform efforts.
"This is a way to manage this whole thing so it's not going to rock the boat too much," Beck said.
The American Correctional Association has yet to respond to questions for this story. If they do, we'll post an update.
Rep. Bobby Scott, D-Va., who helped author the national legislation, known as the Prison Rape Elimination Act, said he is comfortable with ACA handling the work.
"It's the natural organization to do the audits," Scott said. "If they turn out not to be that aggressive, then it will become a problem. But I don't think it's a problem now. These people have a lot invested in their professionalism."
The U.S. Justice Department, which played a critical role in the development of the legislation, sent a four-page statement in response to questions for this story. It said the first group of auditors were "handpicked" but did not address the concerns about the propriety of ACA conducting the sex abuse audits. The department said mandatory training sessions will be required for all auditors, no matter who they work for.
Over the years, the ACA's work for the country's prisons and jails has been scrutinized by federal courts and occasionally found wanting.
In January 1999, a U.S. District Court in Texas presided over a lawsuit filed by prisoners who claimed they were abused by guards and other inmates. After a three-week-long fact-finding hearing, the court found that constitutional violations were widespread, this despite the fact that the state's prisons were accredited by the ACA.
The court found that inmates in Texas state prisons lived "under conditions allowing a substantial risk of physical and sexual abuse from other inmates, as well as malicious and sadistic use of force by correctional officers." Further, the court determined that the state "failed to take reasonable measures to protect vulnerable inmates from other, predatory prisoners and overzealous, physically aggressive state employees."
Courts have come to similar conclusions about the conditions in ACA accredited prisons in California and Florida.
Amy Fettig, senior staff counsel for the American Civil Liberties Union, said such a track record undercuts the ACA's credibility as an effective agent in the push to truly limit sexual violence in the country's prisons. Fettig and other advocates are now pushing the Justice Department to expand its pool of potential auditors to include options other than the ACA.
Those options could include judges or lawyers or other organizations with expertise in corrections issues. The ACLU, which does not accept government funding, would not be a candidate.
"We have to make sure these audits are part of a meaningful process. Otherwise we're missing an opportunity to create more humane facilities," Fettig said.
The push to address sexual assaults in prison -- violence that included inmates and corrections officers as well -- began decades ago, and was marked by setbacks and years of delay.
In 1968, an activist named Tom Cahill was arrested at an anti-war protest and sent to a San Antonio jail, where he says he was serially raped and beaten over the course of 24 hours. Afterward, he dedicated his life to ending such violence behind bars. He staged a 60-day hunger strike outside of San Quentin, wrote countless letters to lawmakers, and started a non-profit organization called Stop Prison Rape.
In the 1990s, Cahill gained the attention of Rep. Frank Wolf, R-Va., who, in partnership with Scott, began work on drafting and adopting legislation.
In 1998, legislation was introduced in Congress seeking a wide range of reforms and requirements, including better training for prison personnel and clear accountability and investigative measures. The legislation never made it to a floor vote.
But in 2003, similar legislation won greater backing and resulted in the formal prison rape act.
The measure called for the establishment of a national commission comprised of advocates and corrections officials. The commission was supposed to examine the problem and recommend a set of standards in two years. It took five.
The commission released a report in 2009, and at that point the Justice Department was supposed to adopt and enforce rules based on the commission's recommendations within a year. It took three.
The final rules were released in June 2012. They called for zero tolerance of sexual abuse in prisons, increased training for corrections staff, and required independent audits for all confinement facilities once every three years.
Still, the requirements apply to all federal facilities. States can choose to abide by them or not, but risk losing federal funding if they do not. The legislation calls for a 5 percent reduction in federal financing for any state found to fall short in the reform effort.
But following the law will cost states money, too. Some prison systems will have to overhaul their surveillance systems, hire more staff, and implement new mechanisms for inmates to report sex abuse. Some governors may decide that, given the expense of reform, they would rather accept the budget reduction instead.
The Justice Department hasn't made public which states have agreed to comply and which haven't. The first audit was conducted last week at a federal prison in West Virginia; the next two will take place at federal facilities in Pennsylvania and Illinois.
Advocates involved in pushing for the legislation are mostly proud of the final outcome, but feel it didn't need to take so long.
"The Prison Rape Elimination Act and standards are both real milestones in the fight to once and for all eliminate sexual abuse in detention. Having said that I feel it's a real shame that we had to fight so long and so hard for the PREA standards," said Lovisa Stannow, who now heads the Los Angeles-based Just Detention International, which evolved out of the non-profit that Cahill started decades ago.
"These standards should have been developed more quickly, and it would've been possible to get them done more quickly if we hadn't been up against really intense corrections opposition for many years."
Stannow and other advocates have pledged to monitor the first round of audits vigilantly for any signs of leniency.
"I think we are cautiously optimistic," said Chris Daley, Just Detention International's representative in Washington, who also pointed out that facilities are given a deadline to correct any flaws identified by the audits. "That's an indication that the audits aren't just about transparency but transforming the environment within a facility so that the regulations aren't just policies but actual practices."
Tags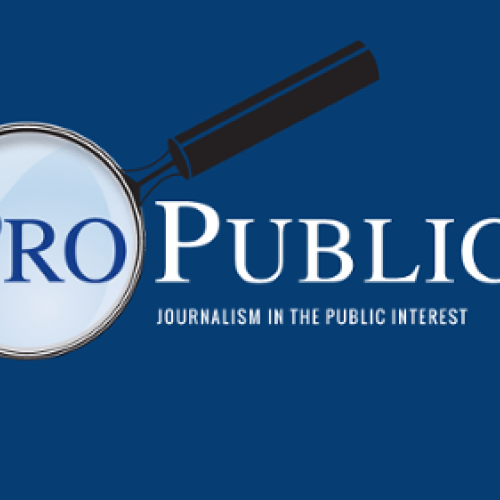 ProPublica is an independent, nonprofit newsroom that produces investigative journalism in the public interest.