SPECIAL INVESTIGATION: How Art Pope helped turn back the clock on voting rights in North Carolina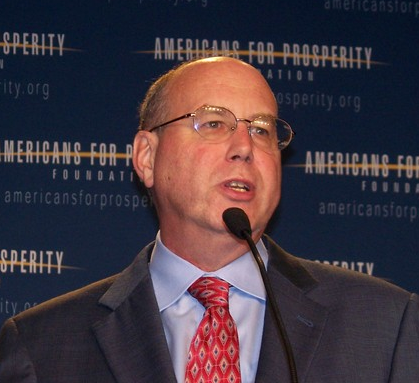 By Sue Sturgis, with research by Marion T. Johnson

When Montravias King, a senior at North Carolina's historically black Elizabeth City State University, showed up at a hearing before the Pasquotank County Board of Elections earlier this month to defend his bid for a city council seat, he faced off against Richard "Pete" Gilbert, the local Republican Party chair.

Gilbert was there to challenge King's residency qualifications, arguing that because the student lives in a campus dormitory he's not a permanent resident of Elizabeth City and therefore does not have the right to hold local office -- even though he's lived in, volunteered in, and voted in Pasquotank County since 2009. Earlier this year, Gilbert also got 56 ECSU students dropped from the voter rolls for registering at their campus address, but he has not mounted similar challenges to student voters at Mid-Atlantic Christian University, a largely white private school also in Elizabeth City.

The local elections board, which is controlled by a Republican majority, sided with Gilbert, and last week issued an order barring King from the ballot. The Durham, N.C.-based Southern Coalition for Social Justice has filed an appeal with the state elections board, saying the ruling violates equal protection provisions of the U.S. Constitution. The hearing is set for Tuesday, Sept. 3. The decision will have important implications for the voting rights of students across North Carolina, since residency requirements for running for office and casting a ballot are the same.

Gilbert, who told the Associated Press that he plans to "take this show on the road," did not come to the Pasquotank elections board hearing alone: Sitting next to him was Susan Myrick, an elections analyst with the John W. Pope Civitas Institute. (This is not the same Sue Myrick who formerly served as the U.S. Representative for North Carolina's 9th District.) Civitas is a conservative think tank founded and largely funded by GOP mega-donor and North Carolina budget director Art Pope and named for Pope's father, the founder of the Variety Wholesalers discount retail chain through which the family amassed its multimillion-dollar fortune.

Myrick's presence at King's hearing has raised questions about Pope's involvement in efforts to roll back voting rights in North Carolina, which had made great strides in boosting turnout in recent years. But that progress in expanding access to the franchise is now jeopardized by a controversial new state elections law, the Voter Identification and Verification Act, which requires voters to show a state-issued photo ID but does not allow students to use school IDs. VIVA also shortens the early voting period and ends same-day registration.

A Facing South investigation finds that Pope played several critical but largely behind-the-scenes roles in advancing the state's new voting restrictions:

1. Pope's ideological network ginned up fear of voter fraud.

Voters cast 3.79 million ballots in North Carolina's 2010 election cycle, and only 28 cases of voter fraud were referred to district attorneys. In 2012, North Carolina voters cast nearly 7 million ballots, and only 121 alleged cases of voter fraud were found. Going back to 2007, the N.C. State Board of Elections has reported a grand total of 80 cases of double voting, three cases involving voter residency issues, and two cases of voter impersonation, which is what the state's new photo ID law aims to prevent.

There simply is no evidence of widespread voter fraud in North Carolina -- a point made by former Secretary of State Colin Powell, a Republican who served under President George W. Bush, when he recently visited the state and slammed its new voting law.

"You can say what you like, but there is no voter fraud," Powell told an executive forum in Raleigh. "How can it be widespread and undetected?"

But you get a very different impression about voter fraud reading the publications produced by conservative think tanks founded and largely funded by Pope.

Civitas, a 501(c)(3) nonprofit that bills itself as "North Carolina's Conservative Voice," gets over 99 percent of its funding from Pope -- so much that the IRS classifies it as a private foundation. Pope also founded the John Locke Foundation, a 501(c)(3) nonprofit that promotes limited government, and he provides around 80 percent of its operating budget. Pope sat on the two groups' boards of directors until becoming the state budget director earlier this year, giving him a considerable level of both financial and organizational control.

Over the past five years, with Pope and his money at the helm, Civitas and the John Locke Foundation published more than 50 articles, op-eds and blog posts warning of voter fraud and using the alleged threat to call for a strict photo ID law, an end to same-day registration, and a shorter early voting period.

Some stories in Pope-connected publications took a more measured approach to promoting fear of fraud. "Realistically, voter ID requirements are an insurance policy against the possibility that an extremely close election might be stolen by voter fraud," John Locke Foundation President John Hood wrote in a December 2012 article in Carolina Journal, the organization's flagship publication.

Others suggested that voter fraud is a tool commonly used on the political left. "We know that the SEIU, Democratic Party, lefties of all stripes, and every identity group out there understands that a voter ID law would make it difficult to commit vote fraud," Jon Ham wrote for the John Locke Foundation's Right Angles blog in 2011. "THAT's why many of them oppose it."

Meanwhile, Civitas relentlessly criticized an earlier version of voter ID legislation, saying it allowed too many ID options, including utility bills and bank statements. The bill also allowed voters without ID to simply show their signature matched the one on their voter registration -- an approach Civitas rejected in its effort to get the kind of bill that ultimately passed.

"It is safe to say that anyone who votes for a voter ID bill that includes any of these elements is not a supporter of true voter photo ID," Myrick wrote at the time.

2. Pope's ideological network gave a platform to voting restriction extremism.

Both the John Locke Foundation and Civitas Institute have prominently featured the work of Jay DeLancy and his group the Voter Integrity Project of NC (VIP-NC), which has been involved in controversial efforts to kick people off the voting rolls.

A retired Air Force officer, DeLancy attended a 2011 summit held in Houston by True the Vote, a group with close ties to the Tea Party movement that promotes poll watching efforts to root out what it alleges is widespread fraud. True the Vote has been criticized by voting rights advocates for intimidating voters. It has also come under criticism for describing itself as nonpartisan while making in-kind contributions to Republicans and contributing thousands of dollars to the Republican State Leadership Committee, which works to get party members elected to state office. (Pope's business also funds the RSLC.)

DeLancy launched a North Carolina chapter of True the Vote, but he broke from the national group after it raised concerns about his anti-immigrant leanings. He then founded VIP-NC, which DeLancy says "springs from [his] outrage at the news of how election after election is stolen in some amazingly brazen way."

Last year, DeLancy challenged the registrations of more than 500 voters in Wake County, N.C. -- mostly people of color -- who he said were not U.S. citizens. One voter was found to have improperly registered and was stricken from the rolls, while several others requested their own removal. Of the 18 challenges that the local election board found required further investigation, all were dismissed after hundreds of hours of work by the board. A furious DeLancy stormed out of the hearing, kicking open the building's glass doors and denouncing the board as looking "stupid."

Also during last year's busy election season, DeLancy's group submitted nearly 30,000 names of registered voters it claimed were dead to the state elections board. But after a lengthy investigation, the board found that many of the people on DeLancy's outdated list had already been removed from the rolls -- and others were still alive. No evidence emerged of any kind of fraudulent scheme to steal an election.

DeLancy's less-than-careful work and nativist leanings did not deter Pope's ideological network from giving him a platform, however. In the past year, they have cited him and VIP-NC at least 10 times. In one blog post, the John Locke Foundation published DeLancy's claim that VIVA was too permissive. In another, Civitas applauded VIP-NC's work.

"VIP is doing their best to identify names that should not be on the rolls, both dead and non-citizens," Myrick wrote. "You see, they must do this work, because the State Board of Elections will not … ."

3. Pope supported key GOP lawmakers involved in advancing voting restrictions.

House Bill 589, the elections bill that the North Carolina legislature passed this year, was originally introduced in April by four primary sponsors, all Republicans. Two of them -- Reps. Harry Warren of Rowan County and Tom Murry of Wake County -- got generous support in launching their political careers from Pope, his family, and his network of political spending groups.

Running for the legislature for the first time in 2010, Warren narrowly defeated his Democratic opponent, a five-term incumbent, by fewer than 200 votes. Warren's campaign benefited from over $109,000 in spending from Real Jobs NC, a 527 political group co-founded by Pope and whose major funders include Variety Wholesalers. Also in 2010, Murry's campaign to unseat a Democratic incumbent benefited from $12,000 in campaign contributions from Pope and his family, and over $92,000 in independent spending from outside groups affiliated with Pope. That total included more than $45,000 from Real Jobs NC; $25,000 from Civitas Action, the Pope-founded 501(c)(4) sister group of the Civitas Institute; and $21,000 from Americans for Prosperity, on whose national board Pope sat until becoming state budget director.

The revised version of the House elections bill that was unveiled in the state Senate and passed in the closing days of this year's session was even harsher than the original House proposal. Pope's network also supported the lawmakers behind voting restrictions that were added to the final version of the bill.

State Sen. E.S. "Buck" Newton III is a Wilson County Republican who formerly served as an aide to deceased U.S. Sen. Jesse Helms, an outspoken foe of the Voting Rights Act whose 1990 campaign against Harvey Gantt, the African-American former mayor of Charlotte, got in trouble for illegally trying to suppress the black vote. Newton was the primary sponsor of an omnibus elections bill introduced in April that had a strict voter ID provision and disallowed the use of student IDs for voting. It also dramatically shortened early voting and eliminated same-day registration -- all provisions that were added to the House bill and became law. Newton was first elected to the state Senate in 2010, defeating the Democratic incumbent with the help of $4,000 in contributions from Pope and his family and more than $17,000 in independent expenditures from Americans for Prosperity.

Pope and his network also generously supported the 2010 election to the state House of Bill Cook, a Republican who is now a state senator representing the northeastern North Carolina coastal district that's home to Elizabeth City State University. In the 2010 cycle, Cook benefited from over $79,000 in outside support from Pope-backed groups, as well as $16,000 in direct campaign contributions from Pope and his family. Running for state Senate two years later, Cook was helped by over $9,700 in expenditures by Americans for Prosperity, winning by just 21 votes.

Cook went on to become one of the primary sponsors of Senate Bill 666 -- dubbed the "Bill of the Beast" by voting rights advocates -- that cut early voting, eliminated same-day registration, and expanded the rights of party-appointed poll observers. All of those provisions made it into the law signed by Republican Gov. Pat McCrory, whose 2012 campaign received $20,000 in contributions from Pope and his family, and benefited from independent expenditures of $380,000 by Real Jobs NC and $130,000 from Americans for Prosperity.

This year Cook was also a primary sponsor of another bill that would have imposed a tax penalty on the parents of students who register to vote at school. That proposal was tabled after public outcry.

4. Pope helped Republicans win control of state government.

As Facing South has documented, Pope, his family, his company, and the network of outside political groups he's affiliated with -- Americans for Prosperity, Civitas Action, and Real Jobs NC -- spent a total of over $2.2 million in the 2010 election cycle to elect Republican state lawmakers, helping give the party control of both the state House and Senate for the first time since Reconstruction. Those wins also put Republicans in control of drawing new political lines, with Pope serving as an adviser to the redistricting process and further consolidating GOP control of state government.

Pope was an important force again in the 2012 election cycle, as he, his family, and his affiliated groups spent over $2 million on state-level races, helping Republicans win supermajorities in both chambers and putting a Republican in the executive mansion. Without the GOP in power in Raleigh, legislative proposals to limit access to the ballot box -- which disproportionately affect minorities, young people, and other Democratic-leaning constituencies -- would have gone nowhere.

That those proposals are now the law in North Carolina is due in no small part to the efforts of Pope.
* * *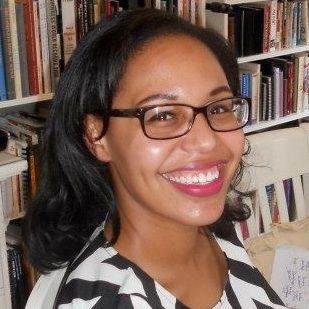 Marion T. Johnson is a graduate student in public policy at Duke University. She recently completed an internship with the Institute for Southern Studies, publisher of Facing South. She also contributed research to the recent Facing South report, "How Art Pope killed clean elections for judges in North Carolina."
Tags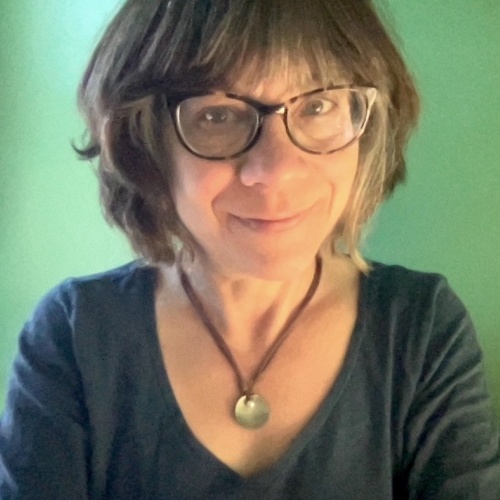 Sue is the editorial director of Facing South and the Institute for Southern Studies.