NC heads down scandal-plagued economic development path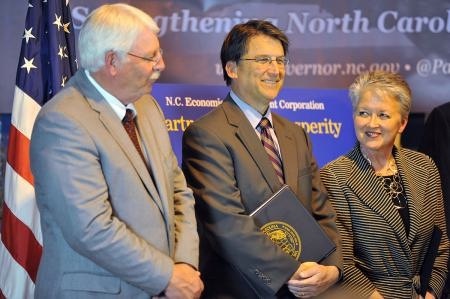 Since North Carolina Gov. Pat McCrory (R) was elected last year, he's pushed the state Department of Commerce toward a privatized economic development model involving a separate nonprofit corporation chaired by the governor himself -- an organization he has dubbed the "Partnership for Prosperity."

It's an approach that's led to scandals and costly failures in other states.

So warns a new report from Good Jobs First, a Washington, D.C.-based nonprofit that promotes accountability in economic development. Titled "Creating Scandals Instead of Jobs," the report looked at eight states that have outsourced economic development to public-private partnerships (PPPs) and found serious problems including misuse of taxpayer money, conflicts of interest, excessive executive pay, questionable subsidy awards, lack of transparency, resistance to oversight, and exaggerated job-creation claims. The report is a followup to the group's 2011 study of PPPs titled "Public-Private Power Grab: The Risks in Privatizing State Economic Development Agencies."

"We conclude that privatizing a state development agency is an inherently corrupting move that states should avoid or repeal," says Greg LeRoy, executive director of Good Jobs First and the lead author of the new study. "Taxpayers are best served by experienced public-agency employees who are fully covered by ethics and conflicts laws, open records acts, and oversight by auditors and legislators."

Since 2010 alone, economic development PPPs have been launched in four states: Wisconsin, Ohio, Iowa and Arizona. Texas recently turned over limited business recruitment functions to a PPP called TexasOne, while North Carolina's plan to transfer economic development functions to a PPP is underway.

Among the problems the Good Jobs First report documents with these economic development PPPs:

* JobsOhio, created in 2011 at the urging of newly elected Gov. John Kasich (R), has been plagued by transparency problems related to the organization's complicated mix of public and private funding and resulting confusion over the public's right to know how the funds are being used. It's also faced legal challenges over the constitutionality of its structure.

* The Wisconsin Economic Development Corp. was accused of spending millions of dollars from the U.S. Department of Housing and Urban Development without legal authority. The brainchild of Gov. Scott Walker (R), WEDC also failed to track past-due loans, gave a subsidy to an unqualified company, and hired an executive who owed the state a large amount of back taxes.

* The Indiana Economic Development Corp. was the target of an investigation by an Indianapolis TV station over its questionable job creation claims. That led to a state audit that found that more than 40 percent of the jobs promised by companies had never materialized.

* Enterprise Florida, a PPP formed in 1992 to serve as the state's official economic development organization, has faced questions about the failure to meet promises of job creation among the companies it's recruited. There have also been controversies over a performance bonus paid to its CEO and subsidies given to companies represented on its board.

In North Carolina, the case for privatizing the state's economic development efforts was outlined by McCrory's transition team in a white paper drawn up following last November's election. They proposed creating a private nonprofit corporation that would enter into a contract with the state Department of Commerce, with funding coming from the state's general fund as well as private businesses.

The legislation to implement the plan, Senate Bill 127, included safeguards to discourage pay-to-play and to ensure transparency and accountability, such as leaving final approval of subsidies to the Department of Commerce and prohibiting board members and their families and businesses from profiting from any board action. But right before the final vote on the bill, a controversial amendment was added to lift the state's moratorium on fracking and to use related taxes as a revenue stream for economic development subsidies. That sent the bill into legislative limbo.

North Carolina is still moving ahead with the plan to create the PPP, however: The state budget for the 2014 fiscal year allows the Department of Commerce to use up to $1 million "to reorganize positions and related operational costs" to establish the partnership, which was incorporated as a 501(c)(3) in September.

"Ominously, the terse budget bill language contains none of the accountability safeguards that SB 127 included," the Good Jobs First report says.

Why do McCrory and other governors favor such a problematic approach to economic development? LeRoy believes it's because it offers a way to concentrate control over and credit for job creation among governors and their appointees -- appealing to politicians in a weak economy where new jobs are scarce.

The Good Jobs First report offers recommendations to curb corruption in states where economic development PPPs already exist, such as requiring maximum transparency in decision-making and finances, imposing strict conflict of interest rules for staff and directors, barring favoritism and "pay to play" for companies doing business with the PPP, appointing a public ombudsperson to monitor PPP activities and respond to complaints, and protecting the rights of employees to organize.

And it advises states that have not yet moved to a PPP to instead fix problems with existing public economic development agencies rather than replacing them with semi-private models.

"I don't want to write another report three years from now bemoaning North Carolina's descent into cronyism and secrecy," LeRoy says.
Tags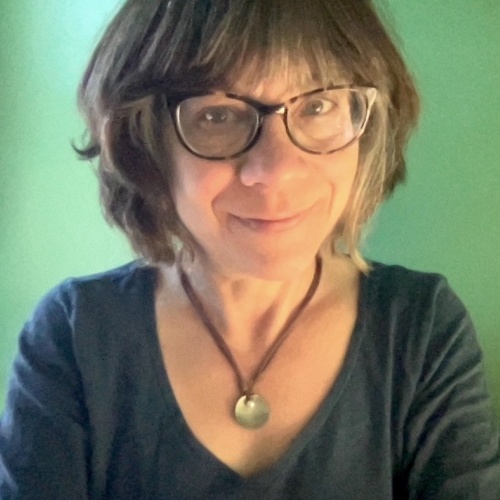 Sue is the editorial director of Facing South and the Institute for Southern Studies.