Nissan is violating international labor standards at Mississippi plant, report says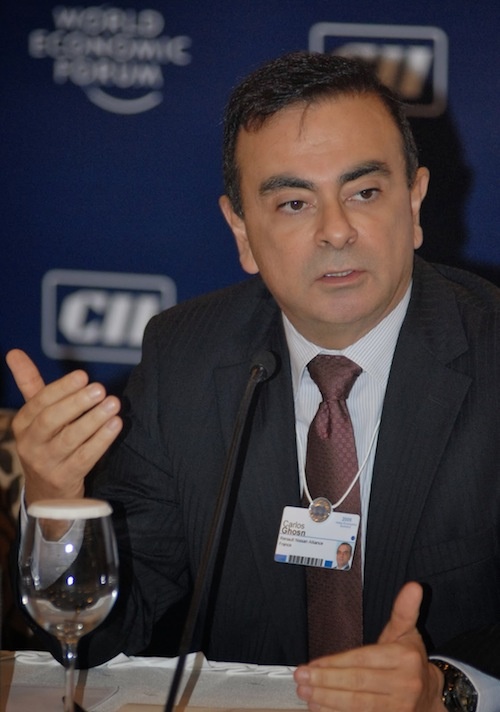 Nissan, a company with headquarters in Yokohama, Japan, a Brazilian-born CEO who divides his time between Japan and France, and plants around the world, including Canton, Miss., is in direct violation of international labor standards that it promised to uphold, an international labor law expert told reporters at the National Press Club in Washington, D.C., Tuesday.
"Nissan has committed itself to … international standards," said Lance Compa, author of
Choosing Rights
, a 46-page report on Nissan practices at its Canton plant. "Unfortunately Nissan is not living up to these international standards at the Canton plant. Nissan has engaged in a longstanding, aggressive campaign of interference with workers' freedom of association."
The report, commissioned by the United Auto Workers, includes a long litany of complaints from Nissan-Canton workers about a "Big Brother"-like atmosphere at the plant, where television screens in break areas broadcast repeated anti-union messages claiming the complicity of the UAW in the downfall of the nation's Big Three automakers. The same message is hammered home again in intimidating and threatening one-on-one sessions with management.
The intimidation has only increased since the growth of a grassroots campaign calling for a union election at the plant over the past year, Compa said. Others at the press conference agreed.
Nissan-Canton worker Wade Cox, a 10-year veteran and production technician, said supervisors and even a vice president have joined in a chorus of union-bashing that includes threats that the 5,000-plus-worker plant will shut down if workers vote union. "They place fear in people's hearts because of job security," Cox said. "We're just asking that we have this opportunity to have a fair and free election, free from intimidation and free from threats. Right now we don't have a fair process. We ask that Nissan do better."
According to the International Labor Organization's 1998 Declaration on Fundamental Principles and Rights at Work and ILO Conventions 87 and 98, companies like Nissan that are members of the United Nations Global Compact are prohibited from "imposing pressure, instilling fear, and making threats" against workers seeking union representation, the report said.
These standards prohibit a company from "creating an atmosphere of intimidation and fear," from "pressuring or threatening retaliatory measures against workers," and from "denying reasonable access for workers to hear from union representatives inside the workplace."
Nissan joined the UN Global Compact in 2004. Yet, in a Feb. 25 letter to Compa, Nissan officials said, "our understanding of the principles of freedom of association and the effective right to collective bargaining as defined at the international level is that it does not require companies like Nissan to abrogate or otherwise disregard rights available to it under national law."
Furthermore, "international labor standards … do not apply to private enterprises like Nissan. Rather, they apply to governments, which then use them as guidance to structure national law."
In other words, Nissan prefers the much more lax interpretation of rights available to workers under U.S. labor laws, laws that have been weakened after decades of conservative and corporate pressure. Compa said at the press conference that U.S. labor law, for example, allows companies to "predict" plant closings or use other conditional language, language perfected by the anti-union attorneys and consultants hired by companies like Nissan as a tool to keep workers fearful of unions.
"This is psychological pressure that violates international standards," Compa said. "It's also unethical and unfair."
In an interview last summer, Nissan spokesman Travis Parman said, "Our communications meetings with employees are not new. We continuously and routinely meet with our employees to openly discuss matters pertinent to our business."
Compa said workers testified to hearing management claim repeatedly that Nissan is a non-union company even though its plants outside the United States are unionized. Furthermore, "captive audience meetings" such as those in Canton are prohibited at Nissan's unionized Japanese plants. At Canton, the UAW has no opportunity to counter claims by Nissan management, another violation of international standards.
The situation at the Canton plant "is like a political race, and one candidate has a monopoly on television advertisement, and the other has to pass out flyers," Compa said.
"Let us be fair with the only resource Mississippi has -- people who are willing to work hard," said Isiac Jackson Jr., a prominent Jackson, Miss.-area minister and chair of the Mississippi Alliance for Fairness at Nissan, at the press conference. "Mississippi people work hard, and they (Nissan) discovered they can work cheap."
Jackson decried the growing use of "temporary" workers at the Nissan-Canton plant. These workers earn just half the wages of fulltime workers.
The report calls on Nissan to give full compliance with the international labor standards it agreed to uphold and to allow workers the right to a free and fair opportunity to consider whether they want to join a union.
Tags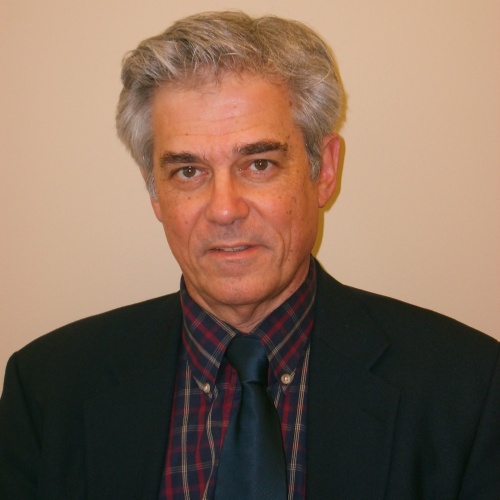 Joe Atkins is a professor of journalism at the University of Mississippi and author of "Covering for the Bosses: Labor and the Southern Press." A veteran journalist, Atkins previously worked as the congressional correspondent with Gannett New Service's Washington bureau and with newspapers in North Carolina and Mississippi.