NC Music Love Army releases Moral Monday benefit album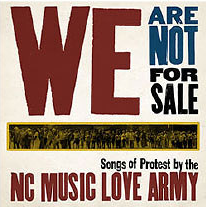 North Carolina's Moral Monday movement inspired more than 900 people to get arrested for engaging in civil disobedience while protesting the extremist policies of the current legislature.

It also inspired a lot of great music that will soon be available for listening everywhere.

On Nov. 26, the NC Music Love Army, an alliance of musicians who support the NAACP-led Moral Monday movement, is releasing a 10-track album on vinyl, CD and for download titled "We Are Not for Sale: Songs of Protest." All proceeds from sales will go to progressive organizations working for civil rights, voting rights, and choice rights in North Carolina.

A release concert and fundraiser followed by a dance party is planned for Nov. 30 at the Cat's Cradle nightclub in Carrboro, N.C.

The NC Music Love Army got its start in June when Old Ceremony frontman Django Haskins returned home from one of the weekly protests and wrote and posted to YouTube his song "We Are Not for Sale." After seeing Haskins' video, Charlotte, N.C. musician Jon Lindsay wrote and recorded "NC GOP Just Don't Know Me," also posting that to YouTube.

That same night, Raleigh singer-songwriter Caitlin Cary of Tres Chicas saw Lindsay's video and called him, and thus began the Love Army. Musicians from across the state began to enlist. They include artists such as Chris Stamey from The dB's, Rhiannon Giddens of the Carolina Chocolate Drops, and Audley Freed of Cry of Love, The Black Crowes, and Sheryl Crow's band.

Here's how the Army describes its mission: "We are a united force composed of your favorite musicians set to battle against the regressive legislation of the current administration. We are outraged. We fight with songs. We win with your ears and with your help."

To visit the Love Army's store, where you can pre-order the album and also buy T-shirts, click here.

Here's a promo for the album, which includes snippets of some of the songs:


Tags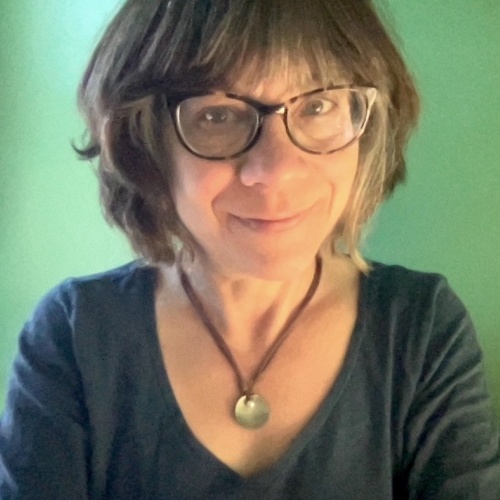 Sue is the editorial director of Facing South and the Institute for Southern Studies.