Obamacare Navigators fronting for partisan purposes?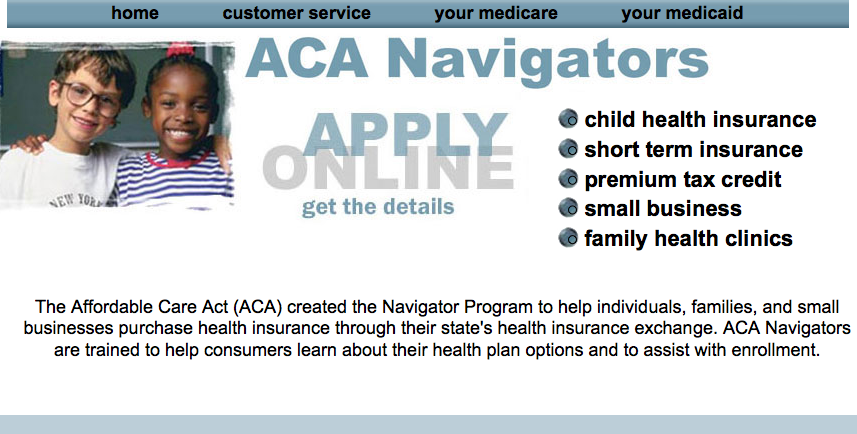 Since the day the Affordable Care Act was passed, conservatives -- mainly those in the Tea Party -- have been drumming up reasons to tank so-called "Obamacare," vowing to never let the health insurance expansion law catch its breath.

As Donald Berwick, President Obama's former ACA chief told ProPublica, "There is a long-term plan here being carried out by the opponents of this law to try to make a law of the land that was upheld by the Supreme Court not the law of the land."

Among the aspects of the ACA the Tea Party has seized upon is the "Navigators" program. Steered by the U.S. Department of Health and Human Services, the program is giving $67 million to more than 100 nonprofit health and social service groups to serve as evangelists and technical assistants for the ACA insurance marketplace. HHS describes the Navigators program as an "in-person resource for Americans who want additional assistance in shopping for and enrolling in plans in the Health Insurance Marketplace."

In North Carolina, for example, Navigator grantees include the Randolph Hospital, Mountain Projects Inc. (a Community Action Agency), North Carolina Community Care Networks, and the Alcohol/Drug Council of NC.  

But conservatives see something nefarious here, and lately have been attempting to peg the Navigators program as some kind of front operation for the Democratic Party. They are suspicious of civil rights groups like NAACP and the League of United Latin American Citizens that have received Navigator funding.

"We are witnessing the organized subsidization of partisan groups to collect sensitive information on every American possible, in the name of the Affordable Care Act," said the Texas-based poll-monitoring group True the Vote.

Suspicions don't stop there. Last week, U.S. Sen. Marco Rubio (R-Fla.) proposed legislation that would require a criminal background check and a credit report check for anyone applying for a Navigators job. It would prohibit anyone with a felony or a misdemeanor identity theft, fraud or perjury conviction from working in the program.

Why the conservative concern over the Navigators program? Under the National Voter Registration Act (a.k.a. the Motor Voter Act), government public welfare agencies are required to provide benefits applicants with voter registration documents. That would include the ACA, since much of it involves an expansion of Medicaid. Conservatives are saying that the Navigators -- mostly hospitals and clinics -- will allow partisan groups to mine the data of those who sign up for health insurance.

"Voter registration is but one of many aspects that will fundamentally transform thanks to Obamacare," True the Vote said in a press release. "Voters must be made aware of what 'no reasonable expectation of privacy' truly means. Your information shared with these partisan navigators will be used in political activities."

It is true that people can register to vote while signing up for insurance under the ACA, and the Motor Voter Act requires government agencies to make voter registration options available. And while HHS has been waffling about just how aggressively they should push this aspect of the program given the problems with Obamacare's rollout, there's no evidence Navigators are using people's data for partisan purposes.

I contacted some of the organizations that received Navigator grants and asked if voter registration was part of their training and activity.

The Martin Luther King Health Center, a Navigator in northwest Louisiana, said no on both accounts.

"The training focused on the health care law and how to educate consumers about the law," said Executive Director Janet Mentesane. "We are a medical clinic and our focus is on delivering medical care, not voter registration."

Vallian Senegal, regional coordinator for the Navigators program run by Southwest Louisiana Area Health Education Center, concurred: "No, we were not trained to do voter registration, and that is not a part of our responsibilities."

Rev. Michael Minor, pastor of the Oak Hill Missionary Baptist Church in Hernando, Miss., laughed off the question about voter registration and Obamacare. "I would have never made the connection between those two things," he said. "We just direct you to the people who provide the benefits, we don't provide the benefits ourselves."
 
Linda Dowson, coordinator of the Navigator program for The Cooperative Ministry in Columbia, S.C., told me, "Nowhere in the training was the responsibility to do anything else but to assist, present and reach out to people needing health care insurance information and enrollment."

Dowson added, "I suppose we could add the voter registration, but we do not at this time under our program.

If Dowson or any of the groups did hand out voter registration forms, however, they would be well within the law. As HHS Assistant Secretary Jim R. Esquea explained to Louisiana Congressman Charles Boustany in April, voter registration and public benefits, including Obamacare, go hand-in-hand.

But there is nothing in the Motor Voter law nor Obamacare laws that says technical assistance groups can access applicants' data, let alone use it to help political parties. Here is a link to the Navigators training materials: http://marketplace.cms.gov/training/get-training.html

The irony of the accusations is that they are coming from groups like True the Vote that specialize in doing exactly what they charge the Navigators with doing: mining citizen's data with partisan intentions.
Tags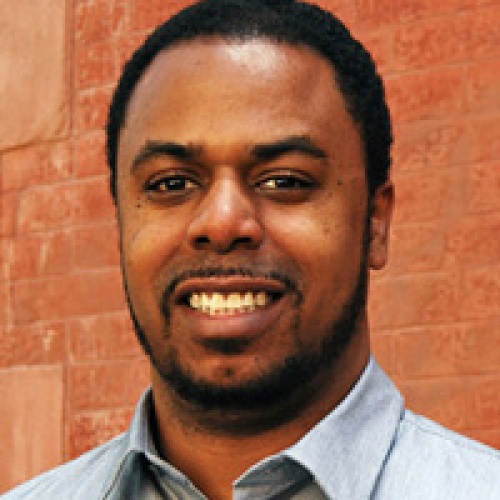 Brentin Mock is a contributor to Facing South focusing on voting rights.