The U.S. Gulag: Incarceration and the 'immorality' of private prisons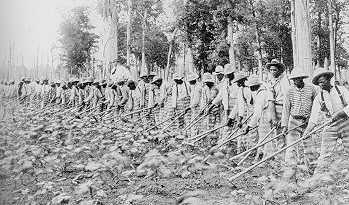 JACKSON, Miss. -- Mariachi guitarist Johnny Mora's bout with drugs was years in his past, but the legacy of jail time it led to is as much a companion as his guitar when he travels to perform in clubs and restaurants around Mississippi.
"I was afflicted, and by the grace of God I am here today," Mora said at the recent "Crimmigration: The Tragic Consequences of U.S. Drug Policies on Families and Youth" conference in Jackson sponsored by the Mississippi Immigrants Rights Alliance and Southern Christian Leadership Conference. "It wasn't because of the jail system."
Mora was one of several speakers who talked of a painful past that included incarceration in what has become the world's largest gulag: the U.S. prison system, which holds 25 percent of all prisoners around the globe. After losing his insurance business in California, Mora turned to music and moved to Mississippi to find work.
Kevin Elders is another Mississippian with a jail record because of a past drug conviction. "It was difficult for me to get a job," said Elders, son of former U.S. Surgeon General Jocelyn Elders. "So many doors slammed in my face."
An estimated 65 million people in this country have a criminal record, more than one out of every four adult Americans. One out of every three black males now in their early teens will spend time in jail, according to the Justice Department. For Latino males, it's one of out of every five.
Not even Cuba, China or Russia put as many people behind bars as the United States.
Mora picked one of the worst states in the country for a man with a record to start a new life. Mississippi ranks second in the nation in incarceration -- behind Louisiana, a state once described in the New York Times as "the world's prison capital" -- with more than 26,000 inmates behind bars or in custody at a cost of $339 million to taxpayers.
Fueling incarceration rates in Mississippi and around the country is the private prison industry -- an "immorality" in the words of Father Jeremy Tobin, a Catholic priest who gave the invocation at the "Crimmigration" conference. Close to 50 percent of all immigrant inmates are in for-profit prisons or facilities. The nation's two largest private detention companies -- Corrections Corporation of America and The GEO Group -- spent $25 million lobbying politicians and contributing to their campaigns over the past decade.
"They want to keep an indentured class," Tobin said. "This country was built on slavery. They (immigrants) were asked to come and do the jobs nobody wanted to do, and they came and did it, and now we want to screw them. Think of all the African Americans out there who can't vote (because of criminal records)."
For a state with as ugly a record on criminalization and racial prejudice as Mississippi, you'd think political leaders would think twice before turning to profiteering private companies with a vested interest in crime and punishment to handle what is morally a state responsibility.
Yet their failure is why the Mississippi prison system today is as bad as it was a century ago when racist demagogue Gov. James K. Vardaman got so frustrated he compared it to the Spanish Inquisition.
Here are a few examples:
- Last June, the American Civil Liberties Union and Southern Poverty Law Center called conditions at the privately run East Mississippi Correctional Facility "barbaric and horrific" and in a class action lawsuit spoke of rat-infested cells and feces- and urine-covered floors.
- In May of this year, Mother Jones magazine listed the Walnut Grove Correctional Facility in Leake County, when run by the GEO Group, as one of "America's 10 Worst Prisons," a "cesspool" in the words of a federal judge, where young children were subjected to sexual abuse and solitary confinement for long periods of time.
- In late July 2012, a riot broke out in the Hinds County Detention Center after an inmate protested his 11 months behind bars without an indictment on a marijuana possession charge.
- In May 2012, the undocumented migrant workers imprisoned in the privately run Adams County Correctional Facility got so sick and tired of conditions that they rioted, leaving one guard dead and 19 injured.
- Two years ago, the state penitentiary at Parchman shut down its Unit 32, which housed death row inmates, as a result of lawsuits decrying conditions that allowed several killings and a suicide.
The first step Mississippi should take to rid itself of the "immorality" in its prison system is to get rid of private prisons. "If you're getting paid per head, you want to keep 'em coming in there," Kevin Elders said about them.
The next step is to decriminalize minor drug offenses and migrant work.
Like usual, Father Jeremy was right. It's a question of morals. Either you have them, or you don't.
(This column recently appeared in the Jackson Free Press in Jackson, Miss.)
Tags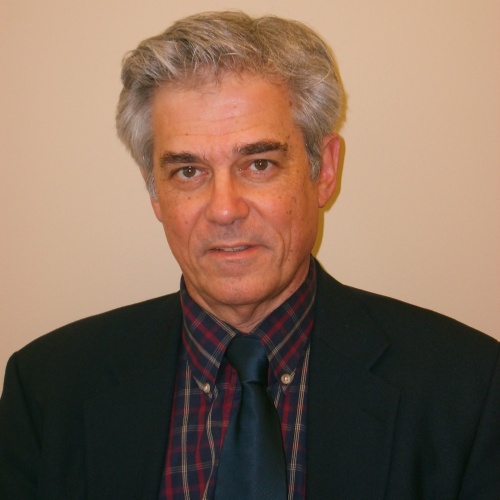 Joe Atkins is a professor of journalism at the University of Mississippi and author of "Covering for the Bosses: Labor and the Southern Press." A veteran journalist, Atkins previously worked as the congressional correspondent with Gannett New Service's Washington bureau and with newspapers in North Carolina and Mississippi.