Bill to strengthen 'government by the people' finds broad support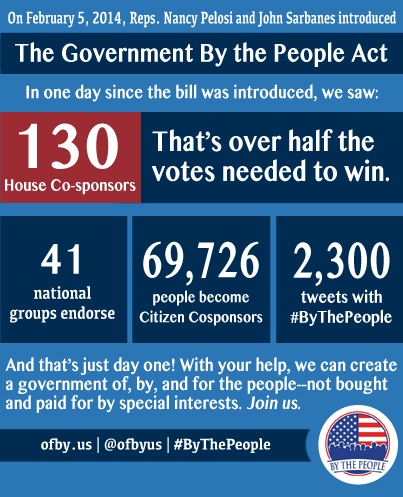 Bipartisan legislation was introduced in Congress this week that would help tip the balance of political power back toward the people and away from wealthy special interests.

Reps. John Sarbanes (D-Md.) and Nancy Pelosi (D-Calif.) are the primary sponsors of the Government by the People Act (H.R. 20), which aims to expand small-dollar donors' participation in congressional elections.

Introduced Feb. 5, the measure already has 128 co-sponsors who run the gamut politically from liberal Rep. Alan Grayson (D-Fla.) to conservative Rep. Walter Jones (R-N.C.). That's over half the votes needed to win.

The bill has also been endorsed by over 40 national organizations including labor unions and groups advocating for campaign finance reform, civil rights, and the environment.

"Our democracy is under siege by big money campaign donors and the American people want action," says Nick Nyhart, president and CEO of Public Campaign. "By reducing the influence of wealthy donors and raising the voices of everyday Americans, the Government By the People Act would transform our campaign finance system."

Specifically, the bill would:

* Provide a $25 refundable "My Voice" tax credit to help encourage small-dollar contributions to congressional campaigns.

* Establish a "Freedom From Influence Fund" to multiply the impact of small contributions of up to $150 to candidates who agree to forego traditional PAC money and focus instead on winning broad support from small donors. The fund would turn a $50 contribution into $350 -- and into $500 for candidates who agree to take only small-dollar contributions.

* Make additional resources available to citizen-funded candidates who are able to raise at least $50,000 in additional small-dollar donations within the 60-day "home stretch" of the general election.

Sarbanes said the measure provides a "constitutionally sound public policy response" to the Supreme Court's 2010 Citizens United decision, which opened the floodgates to secret electoral spending by special-interest groups. He and Pelosi have said the money to fund the bill should come from closing tax and regulatory loopholes.

"Whether it's jobs, education, health care or the environment, big money politics warps Congress's priorities and erodes the public's trust in government," said Rep. Sarbanes. "We need a government of, by and for the people -- not bought and paid for by big money donors and special interests."
Tags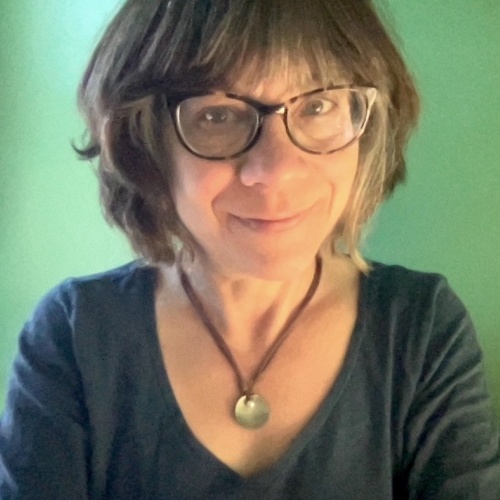 Sue is the editorial director of Facing South and the Institute for Southern Studies.