Remembering Chokwe Lumumba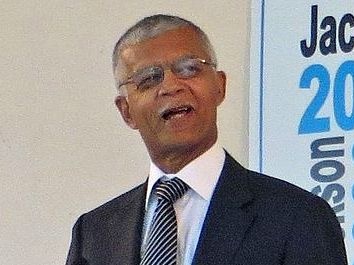 He was known as "America's most revolutionary mayor." Chokwe Lumumba, who died this week at the age of 66, was elected to lead the city of Jackson, Miss. in 2013 with 86 percent of the vote. And in his eight-month tenure, Lumumba earned a reputation for being both practical and visionary, an effective politician who never abandoned his principles of "revolutionary transformation."
Lumumba offered a sweeping vision for Jackson, a city of 175,000 that is 80 percent African-American and where nearly 30 percent live in poverty. In running for office, the Detroit native never attempted to distance himself from his radical past, which included years as a movement lawyer for black militants like Geronimo Pratt and Assata Shakur. He was also an activist with the Republic of New Afrika, a group advocating socialism and self-determination for African Americans in the South's Black Belt, and a co-founder of the Malcolm X Grassroots Movement, which along with the Jackson People's Assembly played a key role in Lumumba's election.
And when he was overwhelmingly elected mayor in 2013 -- despite being massively outspent by the opposition -- he continued to paint a bold vision for Jackson's future. As he told Laura Flanders at Yes! Magazine, mayors typically "help out the economic powers-that-be and try to make sure they can avoid the issue of crime as much as possible, and point to prosperity by moving and shuffling people around in a gentrifying set of circumstances."
Instead, Lumumba saw his job as building community support for a "solidarity economy" that benefited all the people. In his first term, the mayor aimed to see 10 percent of new economic development come from worker- and community-owned co-ops, which he aimed to promote through efforts like the "Jackson Rising: New Economies Project" conference planned for May 2014.
But Lumumba was also eminently practical. One of his first efforts after taking office was to call for a 1 cent sales tax increase to rebuild infrastructure and shore up city finances. Though the proposal was initially unpopular, Lumumba's adminstration took the case to neighborhood meetings across the city, and in a January 2014 referendum 90 percent of Jackson residents approved the increase. Lumumba also hiked water and sewer rates to help pay for city improvements.
These efforts flowed from Lumumba's belief that people needed more than "fiery speeches" and lofty rhetoric -- they needed to see real, tangible change. As he told Laura Flanders:
We've got to tell them how we're going to fix their streets; how we're going to feed them, how they are going to eat, where are they going to live ... How the kids are going to get a real education as opposed to just showing up to school and being on the pipeline to prison ... Even though we're great revolutionaries, we're worried about the potholes in our street, too.
It also helped that Lumumba was, for many, a well-liked and effective politician. As a city council member representing Jackson's Ward 2, he was drafted to run for mayor in 2012. As Ben Jealous, former president of the NAACP, told Democracy Now, "[A]n overwhelming majority of Jackson, black and white, had fallen in love with Chokwe over the years that he had lived in town, because he was just such a good person."
Lumumba's charm and easy style enabled him to open channels with state legislators, business leaders and others, if not winning support for his vision at least tempering the opposition. In 2014, Lumumba pledged a new "era of cooperation" with the Mississippi legislature, famously telling the state House of Representatives, "I want you to feel welcome [in Jackson]; I want you to feel like you're home" -- and then added a plug for Jackson businesses, saying "Go out and spend lots of money."
In the eight months Lumumba was mayor of Jackson, he was barely able to scratch the surface of his broad-ranging agenda for social and economic change. But Lumumba always insisted that his election as Jackson's mayor wasn't the goal; "people's power" was the real prize. "That's still a struggle to be achieved, that's a goal to be reached," Lumumba said. "That's not where we are now."
The task of carrying forward his vision for Jackson and the South is now left to the many people and groups he inspired and worked with en route to his historic election and tenure in office. "Our Great Captain has fallen. Our hearts are broken," Jacqueline Amos of the Hinds County, Miss. Democratic Party said after Lumumba's death. "The legacy of Chokwe Lumumba must not be buried with the man."
Tags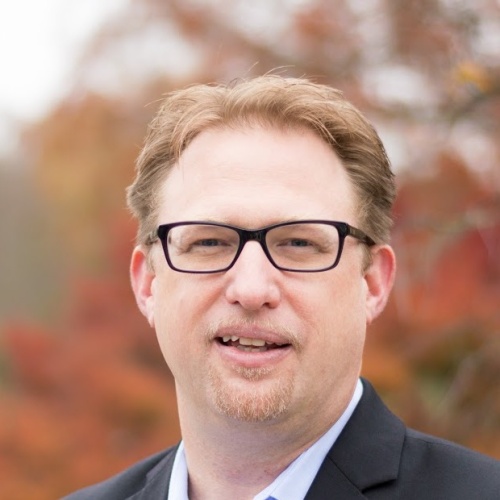 Chris Kromm is executive director of the Institute for Southern Studies and publisher of the Institute's online magazine, Facing South.