Federal court orders NC lawmakers to release records related to 'monster' election law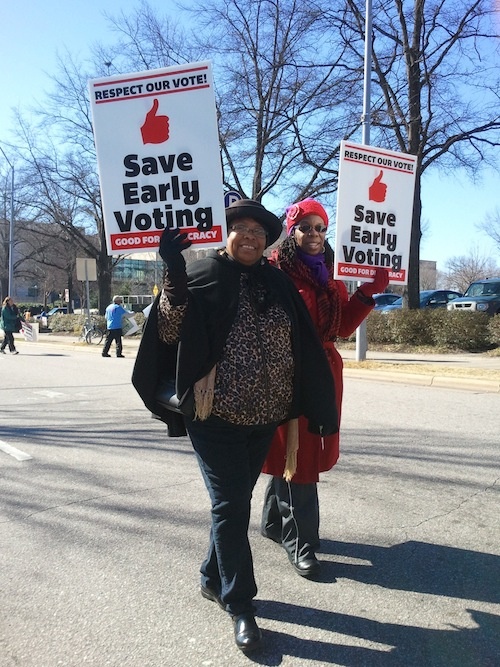 Civil rights groups suing North Carolina over its voter suppression law scored a victory in federal court this week with a ruling that state lawmakers must release some e-mails and other documents related to the bill's passage.

Lawmakers had attempted to block release of materials by citing legislative immunity. But on March 27, U.S. Magistrate Judge Joi Elizabeth Peake issued an order that rejects absolute immunity from disclosure, writing:
Specifically, the Court concludes that while the judicially-created doctrine of "legislative immunity" provides individual legislators with absolute immunity from liability for their legislative acts, that immunity does not preclude all discovery in the context of this case; instead, claims of legislative immunity or privilege in the discovery context must be evaluated under a flexible approach that considers the need for the information in the context of the particular suit presented, while still protecting legislative sovereignty and minimizing any direct intrusion into the legislative process.
The court directed the parties to work out an agreement about which categories of documents should be disclosed and which should be protected on the grounds of attorney-client privilege or invasive inquiry. They are to report back to the court by April 7 on any remaining disputes.

"North Carolinians have a right to know what motivated their lawmakers to make it harder for them to vote," said Dale Ho, director of the American Civil Liberties Union's Voting Rights Project. "Legislators should not be shrouding their intentions in secrecy. The people deserve better."

Last year the state's Republican supermajority-controlled legislature passed what critics dubbed a "monster election bill" that shortens the early-voting period, ends same-day registration and prohibits out-of-precinct voting. It also requires photo ID to vote beginning in 2016.

Immediately after Gov. Pat McCrory (R) signed the bill into law, the Southern Coalition for Social Justice and the ACLU's national and North Carolina offices filed a legal challenge, arguing that the law infringes on voting rights and discriminates against African-American voters in violation of the U.S. Constitution's equal protection clause and the Voting Rights Act.

Also suing over the law are the North Carolina chapter of the NAACP, the League of Women Voters of North Carolina, and the U.S. Department of Justice. Those named as defendants in the consolidated lawsuit are North Carolina, the State Board of Elections and McCrory.
Tags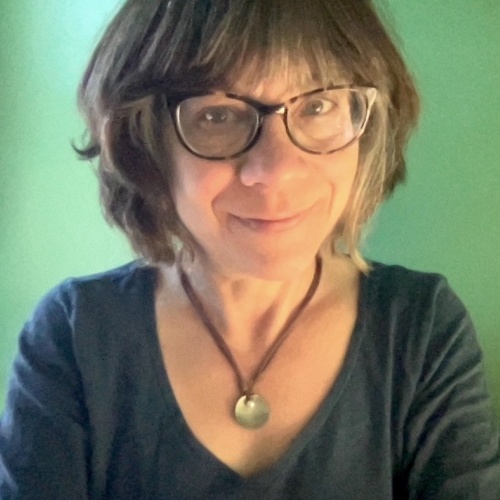 Sue is the editorial director of Facing South and the Institute for Southern Studies.