In 'fair food' fight, Florida farmworkers take on industry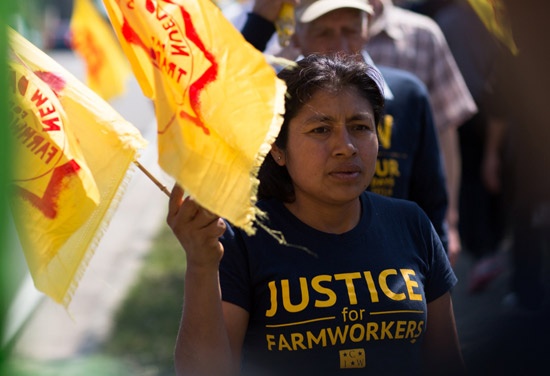 By Sarah Lazare, Common Dreams
The Immokalee, Fla. migrant farmworkers who have forced some of the biggest food industry corporations in the world to acquiesce to their demands for "dignity" in the fields say they are determined to make Wendy's and Publix do the same.
To prove it, the Coalition of Immokalee Workers launched their "Now Is the Time" tour in early March, staging rallies and actions in 10 cities in 10 days that culminated in an overnight vigil of hundreds at a Lakeland, Fla. Publix on Friday and Saturday.
Their demands? That Wendy's and Publix support a penny-per-pound pay increase for tomato pickers, back up a zero-tolerance policy for abuse and sexual harassment, and allow workers to exercise their rights to organize and work safely.
Now under the banner of the Fair Food Program, these demands emerged from the earliest days of CIW organizing in the early 1990s, in which mostly Mexico, Guatemala, and Haiti born migrant farmworkers joined together to fight low pay, rampant wage theft, workplace abuse, and modern-day slavery. The organization, which has since swelled to 5,000 farmworker members, has forced a dozen of the world's wealthiest fast food and grocery corporations to sign onto the Fair Food Program, including Walmart in January 2014.
"We have seen that if we work together as one with strength and commitment and faith, we can change things," said Lupe Gonzalo, a farmworker and member of CIW, in an interview with Common Dreams.
Yet, after four years of pressure, Publix -- a grocery retail giant currently expanding across the Southeast -- has so far refused to sign on or even meet with CIW representatives, say organizers. Wendy's, one of the largest fast food chains in the U.S., has refused to get on board for over a year.
So, over 50 CIW members traveled to meet with supporters from Atlanta to Nashville, Tenn. where they staged actions demanding Wendy's and Publix enter the Fair Food Program.
In Dublin, Ohio -- a suburb of Columbus -- over 800 people joined the CIW tour in a two mile march to the Wendy's corporate headquarters last Sunday. "We have been organizing for a month, and we really wanted to send Wendy's a message that people here are aware of the Immokalee workers' fight for justice and people in Ohio will hold them accountable," said Ruben Castilla-Herrera, organizer with Ohio Fair Food, in an interview with Common Dreams. He added that the "momentum in Ohio is only going to grow."
CIW rallied at Wendy's in Louisville, Ky. -- the town that houses Yum! Brands, which in 2005 signed the organization's first-ever fair food agreement won by a four-year boycott of Yum! subsidiary Taco Bell.
Over 1,000 people marched on Friday to a Lakeland, Fla. Publix where hundreds held an overnight vigil into Saturday. "The energy and spirit of the people who allied with us was powerful and showed they too will demand justice," said Gonzalo. "That energy is what fuels us to struggle for long haul."
In a farm-working industry defined by seasonal work, many who pick tomatoes and other crops in Immokalee, Fla. travel to other states in the off season. Organizers say this presents an opportunity for CIW's human rights struggle to spread across industries and state lines. "Tomato pickers travel and pick crops all up the east coast," said Gonzalo. "We want to make sure the rights we've won here expand to other states."
Yet, once agreements have been won, workers say it takes constant organizing to ensure rights are upheld. "We will continue with worker to worker education with daily work of ensuring rights we've won in the fields. Trust us, we are not about to rest until all workers in the fields of Florida and all states are treated as they should be with the respect and dignity they deserve."
"Then we can talk about resting."
(This work is licensed under a Creative Commons Attribution-Share Alike 3.0 License.)
Tags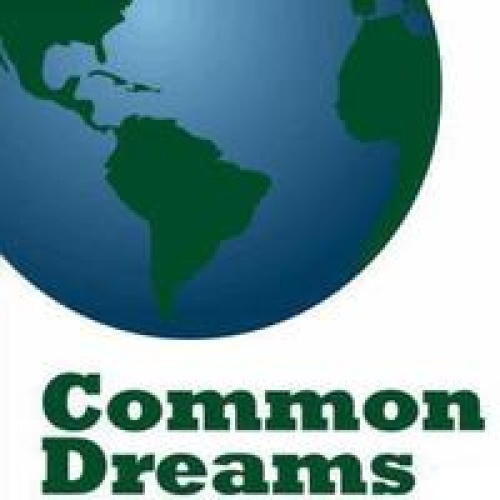 Common Dreams is a nonprofit independent newscenter that has been providing breaking news and views for the progressive community since 1997.