Following the money behind the anti-science madness in North Carolina's US Senate race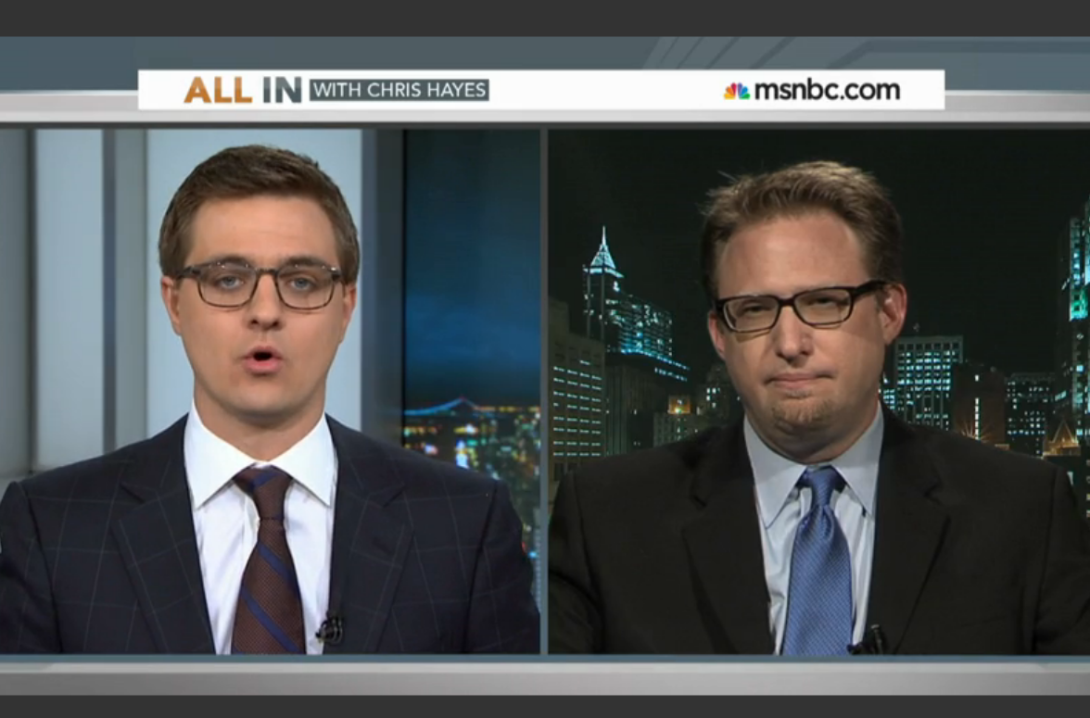 Institute for Southern Studies Executive Director Chris Kromm appeared on the MSNBC news show "All in With Chris Hayes" on Wednesday to discuss what Hayes described as "what may be the most-watched upcoming U.S. Senate race in the country" -- the crowded Republican primary to select the challenger to Democratic Sen. Kay Hagan.

There are eight Republicans battling to take on Hagan, and this week there were two debates between the four leading candidates: North Carolina House Speaker Thom Tillis, physician and Tea Party activist Greg Brannon, nurse practitioner Heather Grant, and Mark Harris, pastor of First Baptist Church of Charlotte and president of the Baptist State Convention of North Carolina. The primary will take place on May 6; if no candidate wins more than 40 percent of the vote, a runoff between the top two vote-getters will be held on July 15.

In the first debate held Tuesday night at Davidson College, a private liberal arts college near Charlotte, one of the questions was whether climate change is a fact.

All four bluntly answered "no," with Brannon adding, "God controls the climate."

The controversy surrounding the candidates' answer to that question was the focus of Hayes' report, titled "The Dukes of Hazardous Waste." He placed his discussion with Kromm in the context of the recent Duke Energy coal ash spill into the Dan River, noting Republican Gov. Pat McCrory's close ties to the company where he worked for 29 years and in which he still holds an undisclosed amount of stock. While Duke Energy has acknowledged the reality of climate change, the company has been a member of the American Legislative Exchange Council, an influential group that brings together major corporations and mostly Republican state lawmakers to promote a business-friendly agenda and that has promoted climate science denial, worked to block stricter regulation of coal ash, and attacked policies that promote clean energy.
Hayes also pointed to the $7 million that Americans for Prosperity -- a conservative advocacy group backed by the climate-science denying brothers behind the Koch Industries oil and chemical conglomerate -- has spent in TV ads targeting Hagan.

"North Carolina's Senate candidates may be out of touch with science," Kromm observed, "but they're right at home in North Carolina's current political Republican leadership."

He went on to talk about the campaign contributions from energy interests pouring into North Carolina politics at all levels -- a factor in the ongoing federal criminal investigation into the relationship between Duke Energy and state regulators launched in the wake of the coal ash spill.

In the latest revelations on the money ties between Duke Energy and state leaders, a study released this week by the National Institute on Money in State Politics (NIMSP) examined direct campaign contributions from Duke Energy to governors in six states and found that McCrory received three times more than five other sitting governors combined. Duke Energy is also a major contributor to state legislators including Tillis, whose campaign received over $19,000 from Duke Energy's political action committee between 2006 and 2012, according to NIMSP.

"Republicans in this state -- they know that where the money is is to take these extreme positions on issue after issue," Kromm said.

Kromm also discussed the controversy over the affairs that two Tillis staff members had with lobbyists, and which Republican Hagan would probably most like to face off against in November. You can watch the entire segment here:


Tags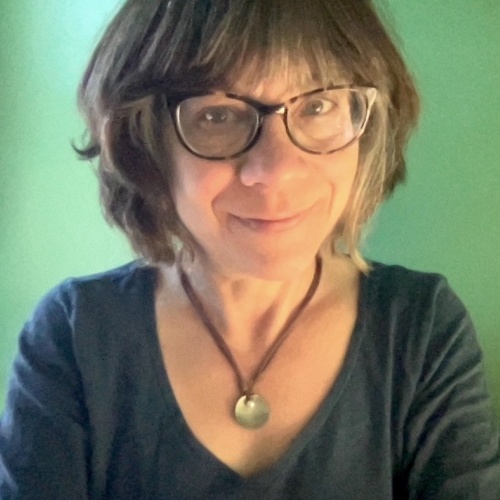 Sue is the editorial director of Facing South and the Institute for Southern Studies.