Judge throws out murder charge in Mississippi fetal harm case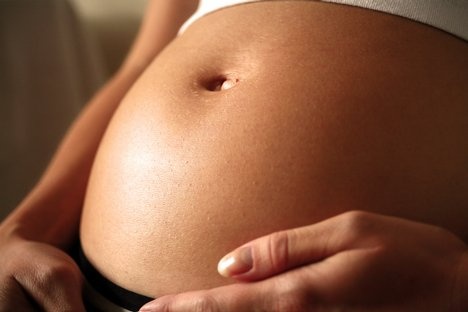 By Nina Martin, ProPublica
A Mississippi judge has thrown out murder charges against a young woman in the 2006 death of her stillborn child, a significant setback for prosecutors in a controversial case that has been closely followed both by women's rights groups and those interested in establishing rights for the unborn.
Rennie Gibbs, who was 16 when she gave birth to her stillborn daughter Samiya, had been indicted for "depraved heart murder" after traces of a cocaine byproduct were found in the baby's blood. The charge -- defined under Mississippi law as an act "eminently dangerous to others...regardless of human life" -- carries a maximum sentence of life in prison.
But Lowndes County Circuit Court Judge Jim Kitchens, in a two-page ruling, held that under Mississippi law Gibbs could not be charged with murder. Kitchens made clear prosecutors could seek to re-file charges, but at most Gibbs could be charged under the state's manslaughter statutes. A conviction on such a charge would carry a maximum sentence of 20 years in prison.
"We are very pleased by the court's ruling and hope that it will put an end to a prosecution that has dragged on for seven years," said Lynn Paltrow, executive director of National Advocates for Pregnant Women, a New York-based non-profit organization. "No woman, much less a teenager, who becomes pregnant should have to fear that if she seeks to continue her pregnancy to term but suffers a miscarriage or stillbirth, she will be arrested and charged with murder."
As reported by ProPublica last month, the case against Gibbs is one of a wave of so-called "fetal harm" prosecutions across the U.S. Hundreds of women have faced criminal charges for using drugs during pregnancy, even when their babies were born healthy. Supporters say the threat of punishment can deter mothers-to-be from putting their unborn children at risk. But reproductive rights advocates argue that prosecution only deters women from seeking help with addiction and prenatal care.
Those advocates see the cases -- documented in this 2013 report by the National Advocates for Pregnant Women -- as a part of a broader strategy by abortion opponents to employ the concept of fetal "personhood" to weaken women's ability to end their pregnancies.
Lowndes County Assistant District Attorney Mark Jackson said his office was "considering all options" as it contemplated what to do next.
"We haven't made a decision on what's going to happen going forward," Jackson said in an interview Friday with ProPublica.
Samiya was born a month premature, and never took a breath after being delivered in November 2006. Within days, Steven Hayne, a Mississippi medical examiner at the time, declared her death a homicide, caused by "cocaine toxicity."
In early 2007, a Lowndes County grand jury indicted Gibbs, who is African American, for having smoked crack during her pregnancy, declaring that she had "unlawfully, willfully, and feloniously" caused the death of her baby.
Since then, medical experts for the defense have said that Samiya's likely cause of death was not cocaine but the umbilical cord that was wrapped around her neck when she entered the world. The defense lawyers have challenged Hayne's conclusions, calling his autopsy findings "unreliable" and "inadmissible." They have also challenged the idea that cocaine use by pregnant mothers can actually cause stillbirths.
Jackson, the assistant district attorney, said if prosecutors sought new charges they would put some of the defense's material before the grand jury.
In his ruling, Kitchens said the Mississippi Supreme Court had in the years since Gibbs' indictment decided that murder charges in such cases were not appropriate. He did not decide anything related to the specific allegations and medical evidence in the Gibbs case.
The case has caused deep anxiety among advocates for low-income women in Mississippi. The state has one of has one of the worst records for maternal and infant health in the U.S., as well as some of the highest rates of teen pregnancy and sexually transmitted disease. Many of the factors that have been linked to prenatal and infant mortality -- poverty, poor nutrition, lack of access to healthcare, pollution, smoking, stress -- are rampant there, especially among black women, who suffer twice as many stillbirths as whites.
"The biggest threats to life, born and unborn, do not come from mommies but rather from poverty, barriers to health care, persistent racism, environmental hazards, and prosecutions like these," said Paltrow. "Every medical group, including the ones that focus on babies, say that these kinds of prosecutions frighten women away from necessary care to the detriment of children."
It is possible that prosecutors could try to indict Gibbs under the state's illegal abortion statute, a charge that would carry a maximum sentence of 10 years. But Jackson, the prosecutor, said that was unlikely.
"In our view, neither the law nor the evidence justify prosecuting this young woman, who was a teenager at the time, and we hope this is the end of it," said Robert McDuff, one of Gibbs' lawyers. "But if further charges are brought, we will return to court in her defense."
Tags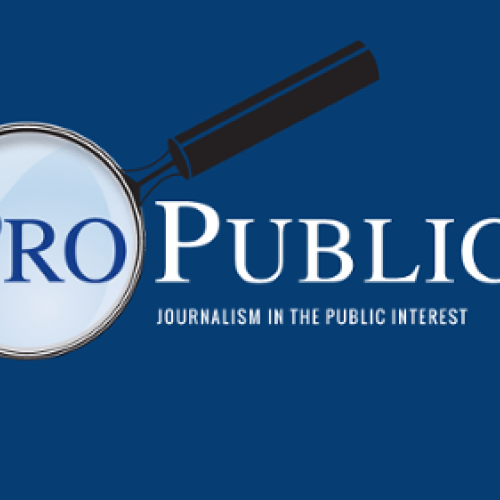 ProPublica is an independent, nonprofit newsroom that produces investigative journalism in the public interest.