Meet the NC officials who promoted a far-right conspiracy theory to discredit environmental sustainability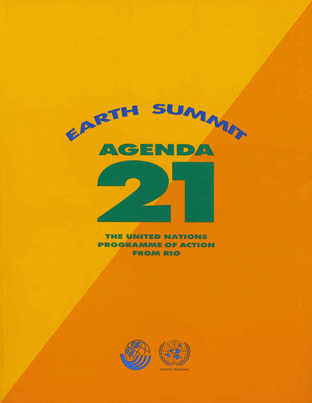 The state of North Carolina has no shortage of serious environmental problems to worry about, from coal ash contaminating rivers, to massive sewage spills, to rising seas caused by manmade global warming.

But in recent years, some of the state's elected officials have devoted time and energy to fighting a fictional problem cooked up by far-right conspiracy theorists aiming to discredit environmental sustainability initiatives.

The object of their ire is Agenda 21, a non-binding, voluntary sustainability action plan drawn up by the United Nations. Former U.S. President George H.W. Bush and more than 170 other international leaders signed the plan at the conclusion of the 1992 U.N. Conference on Environment and Development in Rio de Janeiro, Brazil. It calls for combating poverty, deforestation and pollution, and for strengthening the roles of women, youth, workers, and indigenous people.

Since the U.S. endorsed the plan, far-right groups including the John Birch Society and the Tea Party have worked to portray it as part of a secret plot to impose a totalitarian world government in the name of environmentalism. Some of the right's rhetoric about the plan -- that it would have "90% of the population murdered" and is the "most dangerous threat to America's sovereignty" -- would be laughable if it weren't having serious real-world consequences, as a new report from the Southern Poverty Law Center details.

"The hysteria over Agenda 21 has no basis in reality," says Heidi Beirich, author of "Agenda 21: The UN, Sustainability and Right-Wing Conspiracy Theory" and director of the SPLC's Intelligence Project. "Unfortunately, it has poisoned rational discussion of the challenges facing communities."

In 2012, Alabama became the first state to pass a law prohibiting government participation in Agenda 21, a measure signed by Gov. Robert Bentley (R). That same year, the entire nine-member planning and zoning commission in Baldwin County, Ala. quit in protest after the county commission killed a comprehensive development plan over concerns about Agenda 21. The planning commissioners' resignation letter said the development plan was scrapped "on a pretext so devoid of relevance and merit as, in our opinion, to elicit only ridicule on the part of any serious knowledgeable observer."

The legislatures of Tennessee, New Hampshire and Kansas also passed resolutions condemning Agenda 21, and similar laws have passed at least one legislative chamber in Arizona, Missouri and Oklahoma.

In 2012, the Republican National Committee passed a resolution denouncing Agenda 21 as a "destructive and insidious" scheme that would result in a "socialist/communist redistribution of wealth." That same year, the North Carolina Republican Party passed a resolution against Agenda 21 declaring that the plan has been "covertly pushed into local governments" and that "free enterprise cannot exist in a managed 'sustainable' society." Some of the language in the N.C. GOP resolution appears to have come directly from the John Birch Society's model resolution against Agenda 21.

Top elected leaders in North Carolina have also promoted the Agenda 21 conspiracy theory. They include: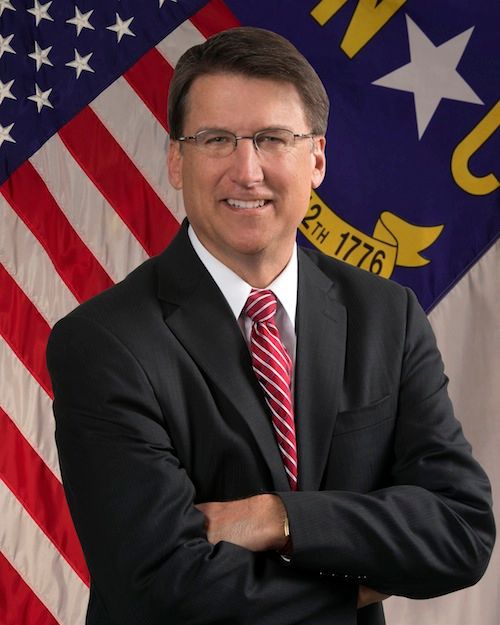 * Gov. Pat McCrory. When the former Charlotte mayor, former Duke Energy employee, and former director of strategic initiatives for the Moore & Van Allen law firm was running for governor of North Carolina in 2012, he tweeted from the state Republican Party convention, "Proud to support @NCGOP's resolution against Agenda 21."

Back in the real world, McCrory and his administration are overseeing the state's response to Duke Energy's coal ash spill into the Dan River, which has led to a federal grand jury investigation into the relationship between the company and administration. McCrory is also leading the push for fracking and offshore oil and gas drilling in North Carolina.

McCrory's environmental responsibilities are not limited to North Carolina: He serves as chair of the Outer Continental Shelf Governors Coalition, which brings together the leaders of coastal states to promote expanded coastal oil and gas drilling. Curiously enough, the OCSGC says it's seeking "sustainable resource development."


* Lt. Gov. Dan Forest. While running for lieutenant governor in 2012, Forest -- at the time the senior partner and office president of Little Diversified Architectural Consulting, North Carolina's largest architectural firm -- signed a pledge against Agenda 21 circulated by American Alert News, a North Carolina-based outfit that's devoted to promoting conspiracy theories about the plan.

In addition to serving as president of the North Carolina Senate, Forest, a Republican, is a member of the state boards of education, community colleges and economic development and the Military Affairs Commission. He also chairs the state's E-Learning Commission and Energy Policy Council.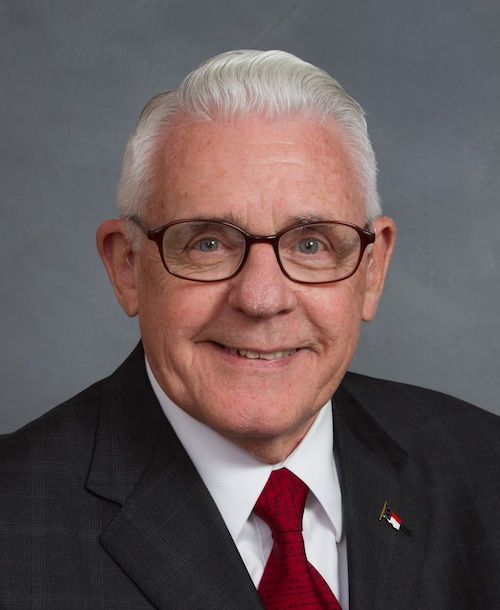 * State Rep. George Cleveland. During the 2012-13 legislative session, Cleveland -- an Onslow County Republican, retired Marine, and former public school math teacher -- was one of the primary sponsors of House Joint Resolution 983, which would have banned North Carolina from complying with Agenda 21.

Currently serving his fifth term in the House, Cleveland is vice chair of the powerful Appropriations and Transportation committees. He also chairs the Appropriations Subcommittee on General Government and the Committee on Homeland Security, Veterans and Military Affairs, and he is a member of the Education Committee.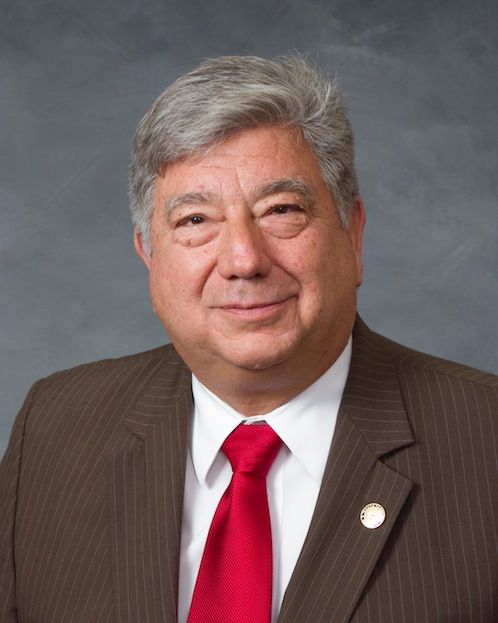 * State Sen. Bill Cook. Back when he was still serving in the North Carolina House, Cook joined Rep. Cleveland as one of the primary sponsors of the resolution banning state compliance with Agenda 21.

Now a state senator serving a district in coastal North Carolina, the Republican and retired manager with the Washington, D.C.-based Potomac Electric Co. is the vice chair of the Senate Agriculture/Environment/Natural Resources Committee.
He's also a member of the Environmental Review Commission, which is charge with overseeing the response to Duke Energy's coal ash spill.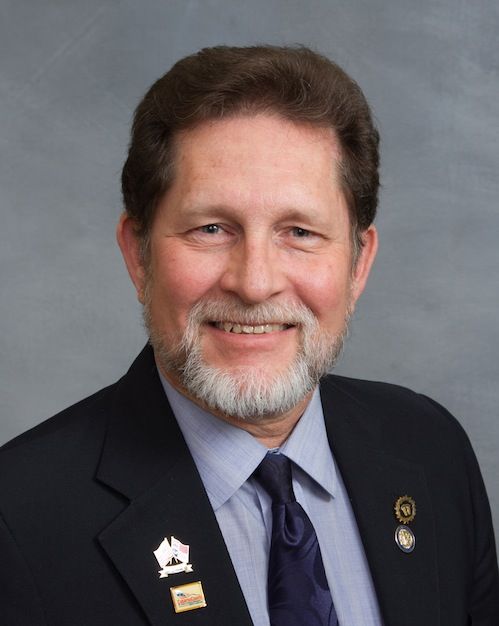 * State Rep. Larry Pittman. Another one of the primary sponsors of the House resolution barring Agenda 21 compliance, Pittman is a Cabarrus County Republican and Presbyterian minister.

A Tea Party favorite, Pittman raised eyebrows last year when he expressed his embrace of another conspiracy theory -- this one about the birthplace of President Obama. Speaking before a friendly hometown crowd, he said:
"I just don't think it's right at all to call Barack Obama a traitor. There's a lot of things he's done wrong but he is not a traitor. Not as far as I can tell. I haven't come across any evidence yet that he has done one thing to harm Kenya."
Pittman chairs North Carolina's Homeland Security, Military and Veterans Affairs Committee. He is also the vice chair of the Appropriations Subcommittee on General Government.
Tags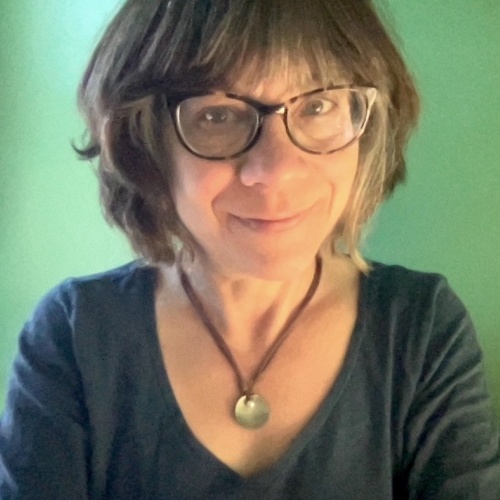 Sue is the editorial director of Facing South and the Institute for Southern Studies.