The South's endangered rivers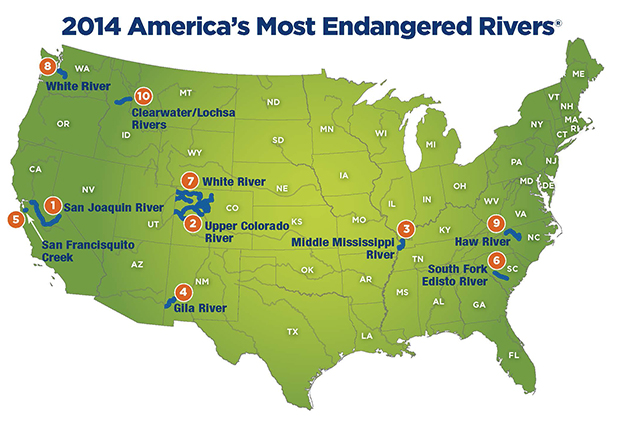 A river conservation group this week released its annual list of the 10 most endangered U.S. rivers. Three of them are in the South and are imperiled by pollution, excessive agricultural withdrawals, and a controversial levee project.

American Rivers' annual "America's Most Endangered Rivers" report identifies rivers at a crossroad, where decisions made in the coming months will play an important role in determining the waterways' fate.

"This 'Most Endangered River' listing is a call to action for all of us to come together around solutions to protect and restore reliable and predictable clean water supplies and a healthy river for future generations," said Bob Irvin, American Rivers' president. "We're all in this together."

The Southern rivers that made this year's list:

* Haw River. This Central North Carolina river is threatened by runoff from development and sewage leaking from outdated wastewater pipes. The pollution has caused large algal blooms in Jordan Lake, an important drinking-water reservoir for the fast-growing Triangle region, but the state's cleanup plan has been delayed and weakened over the last several years. Now, rather than implementing rules to curb pollution in the lake, some municipalities and developers want to install huge "mixers" in an attempt to reduce algae -- even though the technology was found to make only minimal improvements in water quality when tested elsewhere. "Pollution is choking the Haw River, and without a meaningful cleanup plan that addresses the sources of pollution, the drinking water supplies for one million people will continue to be at risk," said Peter Raabe of American Rivers.

* South Fork Edisto River. The country's longest free-flowing blackwater river, this South Carolina waterway is beloved by outdoor enthusiasts but endangered by excessive agricultural withdrawals that take up to 35 percent of the flow during the summer. The South Carolina legislature has an opportunity to correct the unfair water management system this year by amending the state's 2010 Surface Water Act. "Balancing the needs of agriculture and other users is sustainable," said Friends of the Edisto President Tim Rogers. "Condemning the Edisto for a factory spigot is unacceptable."

* Middle Mississippi River. Flowing along the border of Kentucky as well as Missouri and Illinois, the Middle Mississippi is threatened by a proposed U.S. Army Corps of Engineers levee project that would cut off the last connection between the river and its natural backwater habitat in Missouri and put communities at greater risk of flooding. Critics have blasted the levee project as an unjustified handout to a few farmers. "This project is a subsidy for a small group of landowners that is not in the best interest of the American people," said Melissa Samet of the National Wildlife Federation. "The Obama administration needs to put a stop to this once and for all."

The other imperiled waterways that made this year's list are California's San Joaquin River and San Francisquito Creek, Colorado's Upper Colorado and White rivers, the Gila River in New Mexico, the White River in Washington, and Idaho's Clearwater/Lochsa rivers.
Tags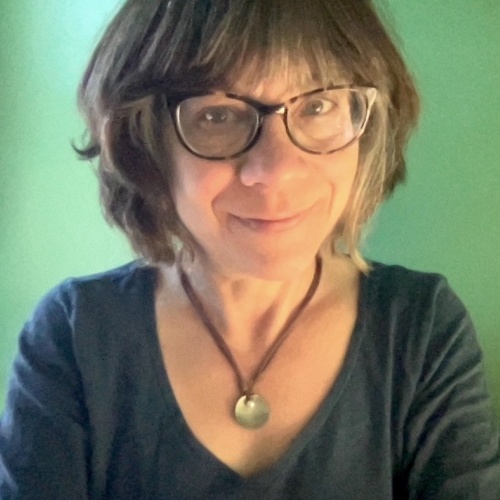 Sue is the editorial director of Facing South and the Institute for Southern Studies.