Institute research on money in NC court race makes national headlines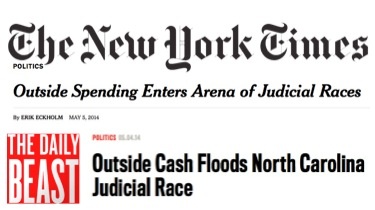 A North Carolina Supreme Court race that has attracted more than $1 million worth of attack ads and other election spending -- all before the state's May 6 primary election -- has made national headlines, thanks in part to research and reporting by Facing South and the Institute for Southern Studies.
Recent stories at The Daily Beast and The New York Times have drawn in Facing South/ISS research in their coverage of money from outside groups that are spending heavily to unseat incumbent state Supreme Court Judge Robin Hudson.
Although judicial races are nonpartisan, Hudson is a registered Democrat. Two conservative-leaning outside groups -- Justice for All NC and NC Chamber IE -- are spending to support Hudson's Republican challengers, Jeanette Doran and Eric Levinson.
The research is part of the Facing South/ISS project FollowNCMoney.org, a website that tracks money flowing through outside groups to impact North Carolina state elections. In 2012, FollowNCMoney.org monitored more than 800 expenditures totaling $14.5 million, led by big spending in state races for governor and the Supreme Court.
So far, the top outside spender in this year's North Carolina state races is Justice for All NC, a super PAC that has received at least $900,000 in donations from the Republican State Leadership Committee, another super PAC based in Washington, DC.
Although detailed spending reports are not yet available, a FollowNCMoney.org analysis of TV ad buys across North Carolina shows more than $650,000 spent by Justice for All NC as of Tuesday, May 6, for a widely-aired TV attack ad on Justice Hudson that has been condemned by the media and political observers.
The other independent committee, NC Chamber IE, has spent at least $225,000 on TV ads benefiting Doran and Levinson.
Money spent on the NC Supreme Court race has already eclipsed $1 million, with about three-quarters coming from the outside spending groups Justice for All NC and NC Chamber IE.
The Institute's research and reporting on money in North Carolina state politics has also been featured in the The News & Record of Greensboro, NC and The News & Observer of Raleigh, NC.
Want to help Facing South/ISS track big money in North Carolina's elections? Make a tax-deductible contribution here.
Tags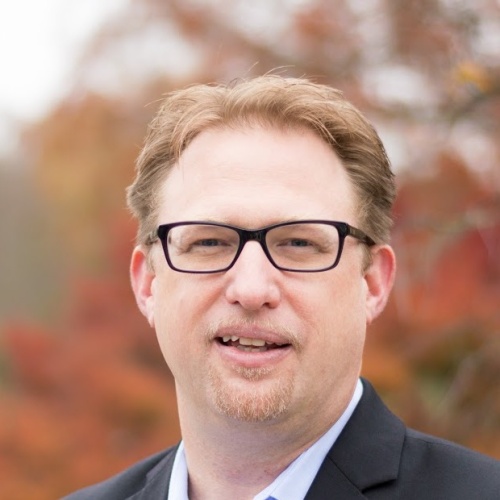 Chris Kromm is executive director of the Institute for Southern Studies and publisher of the Institute's online magazine, Facing South.