Nationwide 'epidemic' of pedestrian deaths a failure of social justice: report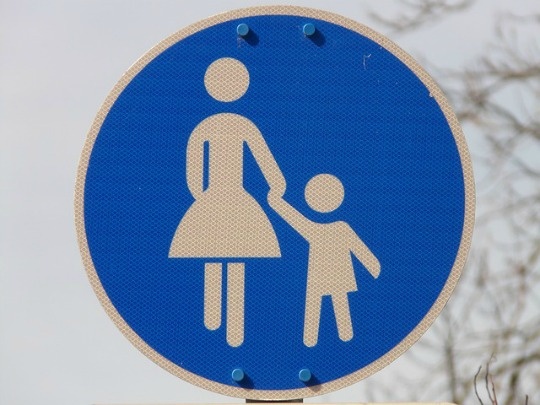 By Sarah Lazare, Common Dreams
An "epidemic" of pedestrian fatalities and injuries is sweeping the United States, hitting people of color, children, and older adults the hardest. According to a new report (pdf), these are not inevitable "accidents," but rather, preventable tragedies that stem from poor social policies.
Entitled Dangerous By Design 2014, the study was released Tuesday by the National Complete Streets Coalition, a program of Smart Growth America. Stefanie Seskin, deputy director of NCSC, told Common Dreams that the deaths and injuries the report catalogs are "social justice" issues. "Right now we are forcing people of color, older adults, and children to bear the epidemic of fatalities," she said.
Between 2003 and 2012, one pedestrian in the U.S. was hit by a car every 8 minutes on average. Of those hit, 47,025 were killed -- 16 times the number of people killed in natural disasters during the same period -- and 676,000 were injured.
Fatality rates for those on foot appear to be growing, the report finds. Pedestrian deaths as a proportion of overall traffic deaths have risen since 2009, and in 2012, pedestrians accounted for almost 15 percent of all traffic fatalities in the country.
Where are these lives lost?
Using a "Pedestrian Danger Index" -- which divides the average annual fatality rate in a location by the percentage of people who commute to work by foot -- the authors determined that the Sunbelt region, particularly the South, is by far the most deadly for pedestrians. While the four most dangerous cities are all in Florida, the problem spans the country and is acute in nearly every major urban area. In New York, for example, 32.5 percent of traffic deaths were pedestrians between 2003 and 2012.
The report finds, "The majority of pedestrian deaths occur on arterial roadways, planned and engineered for speeding automobiles with little consideration for the diversity of people -- young, old, with and without disabilities, walking and bicycling -- who rely on these streets to get them from point A to point B."
Yet, lives are not lost across all populations equally.
Death rates for Black and African American pedestrians are 60 percent higher than their non-Hispanic White counterparts, and fatality rates for Hispanics of any race are 43 percent higher.
In some locations, these disparities reach shocking extremes. In South Carolina, Hispanics are 189 percent more likely than Whites to be killed as a pedestrian, and in Wisconsin, African Americans are 145 percent more likely than Whites to be killed. People identified as American Indian/Alaska Native in the report have the highest fatality rate of all ethnic groups cited in the report at 5.87 deaths per 100,000 persons.
According to the report, these racial disparities are likely due to the facts that people of color are more likely to commute to work by foot, live in urban areas, or live in suburban areas near dangerous roads.
While the report does not specifically look at the relationship between income level and pedestrian deaths, Seskin explained, "In 2011, we looked at counties that had high fatality rates and at counties that also were low-income and found a correlation between the two."
Barbara Lott-Holland, co-chair of the Los Angeles Bus Riders Union, told Common Dreams, "Low-income people of color are hit hardest because they are the ones who are least considered in issues of community safety. Our society looks at this class as disposable and not having a voice, but we do."
The young and old are particularly vulnerable to being killed while walking, the report finds. While people over 65 years old account for just 12.6 percent of the total population, they represent 21 percent of pedestrian deaths. For children aged 15 and younger, pedestrian fatalities are a leading cause of death.
"We are allowing an epidemic of pedestrian fatalities, brought on by streets designed for speed and not safety, to take nearly 5,000 lives a year; a number that increased six percent between 2011 and 2012," said Roger Millar, director of the National Complete Streets Coalition, in a statement released Tuesday. "Not only is that number simply too high, but these deaths are easily prevented through policy, design, and practice."
According to Lott-Holland, who is organizing a campaign to reduce cars in Los Angeles, pedestrian fatalities raise environmental as well as social concerns. "Our society is so car-oriented," she said. "The system in which we live is not giving us any other alternative but to increase our carbon footprint on the earth."
"The most important thing we can do that has the greatest impact is when we do transportation projects, we do so with a mindset that people are going to be walking, biking, taking the bus, driving and we need to provide safe and convenient ways for people to get around," said Seskin.
Tags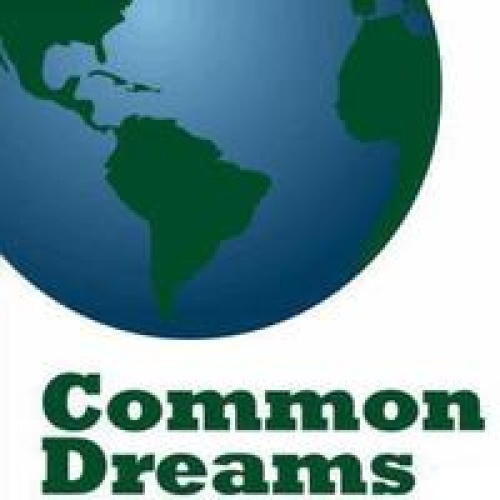 Common Dreams is a nonprofit independent newscenter that has been providing breaking news and views for the progressive community since 1997.