NC primary takeaway: 'You're going to see all records shattered' on spending this year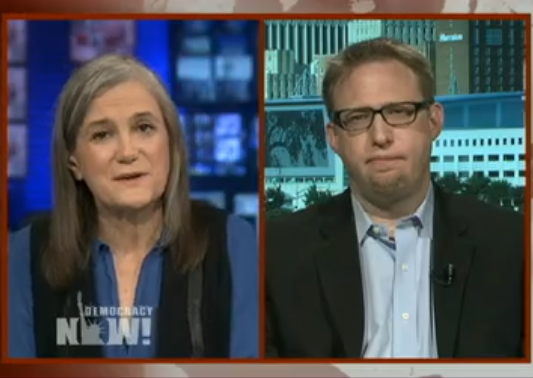 Institute for Southern Studies/Facing South Executive Director Chris Kromm appeared on the Democracy Now news show today to talk about yesterday's closely watched North Carolina primary election for U.S. Senate and state supreme court. The discussion focused on the war within the Republican Party between the establishment and the Tea Party and on the escalating role of outside money in the battleground state.

Hosts Amy Goodman and Nermeen Shaikh opened the conversation with the Republican primary for U.S. Senate, which North Carolina House Speaker Thom Tillis won outright with just over 45 percent of the vote in a race where he faced three challengers from the right -- physician and Tea Party favorite Greg Brannon, nurse practitioner Heather Grant, and Baptist pastor Mark Harris.

Kromm noted that outside groups hoping to win Republican control of the Senate spent millions of dollars on ads attacking incumbent Sen. Kay Hagan, a Democrat, and promoting Tillis, who had to simultaneously position himself as the mainstream candidate and appeal to his party's conservative wing.

"Just because Tillis is the establishment candidate, of course, doesn't mean he's a moderate candidate," observed Kromm. He pointed out that Tillis -- who rejects minimum wage laws and the science of climate change -- was among the targets of the Moral Monday protests against the extreme agenda of North Carolina's Republican leadership.

The hosts and Kromm also discussed the primary race for North Carolina Supreme Court that pitted incumbent Justice Robin Hudson, a Democrat, against two conservative challengers who aimed to knock her out of the officially nonpartisan race before the general election.

Hudson survived an onslaught of outside spending and widely condemned negative ads with just over 42 percent of the vote and will face Superior Court Judge Eric Levinson in November. Knocked out of the race with just over 20 percent of the vote was Jeanette Doran, an attorney who previously worked for a conservative legal think tank funded primarily by state budget director and leading GOP donor Art Pope.

North Carolina is one of 22 states where judges are elected rather than appointed, and Kromm noted that consequently judicial races are becoming important political battlegrounds and money magnets for outside groups that are not affiliated with parties or candidates.

The outside group that ran the controversial ads against Hudson was Justice for All NC, a shadowy Raleigh, NC-based super PAC that got some $900,000 from the Republican State Leadership Committee, a Washington, DC-based super PAC. The RSLC in turn is funded by corporate interests including Blue Cross, Reynolds American, and Koch Industries -- all of which could conceivably have cases before the state's high court.

Kromm was asked what the outcome of yesterday's primary means for the general election in North Carolina.

"I think between the U.S. Senate race [and] the Supreme Court races, you're going to see all records shattered in terms of the amount of big money coming into the state, a lot of it from these national super PACs, some of them with donors that you can't even trace," he said. "Increasingly this is going to be the money magnet. And that really points to the fact that North Carolina is this key battleground state. You have Moral Monday, you have the rightward turn, and Big Money sees it as critical that they spend to try to shape the political outcome and direction of this state."

Watch the full interview here:


Tags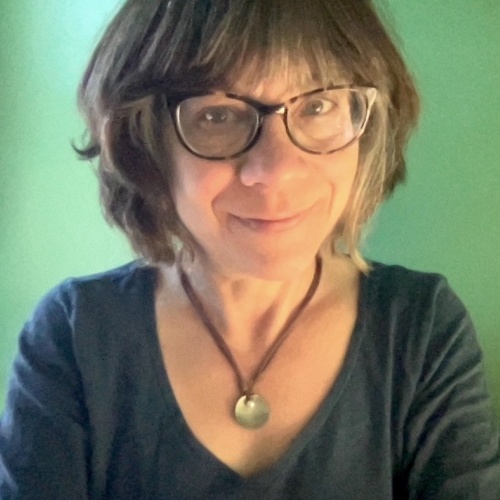 Sue is the editorial director of Facing South and the Institute for Southern Studies.