Wisconsin voter ID ruling a 'blueprint' for similar challenges in NC, TX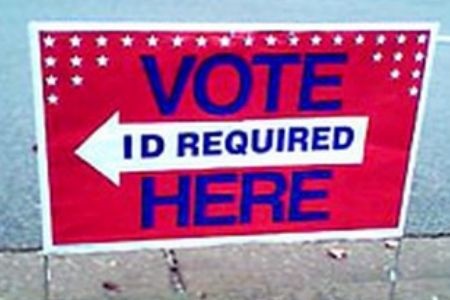 In a major victory for voting rights, a federal judge struck down Wisconsin's voter identification law last week, ruling that requiring voters to show a state-issued photo ID at the polls discriminates against low-income and minority voters.

Legal experts say the decision in a state that's been called the "Selma of the North" for its history of racial conflict has important implications for legal challenges to similar laws passed in North Carolina and Texas.

The ruling is "absolutely a blueprint" for the courts considering those other challenges, Katherine Culliton-González of the Advancement Project, a national civil rights group that challenged the Wisconsin law, said last week during a press call about the decision.

"This case is very symbolic of turning the tide toward democracy," Culliton-González added.

Wisconsin's Republican-controlled legislature passed the photo ID requirement in 2011. The law was in force only for the 2012 primary before it was temporarily blocked.

The case ended up in federal court, challenged by the Advancement Project and pro bono law firm Arnold & Porter on behalf of the League of United Latin American Citizens of Wisconsin, Cross Lutheran Church, Milwaukee Area Labor Council, and the Wisconsin League of Young Voters Education Fund. During the two-week trial held last November, the plaintiffs' attorneys showed that hundreds of thousands of eligible Wisconsin voters -- disproportionately African-American and Latino -- lack the ID needed to vote under the law.

To obtain a state-issued ID in most cases, voters need to present a certified birth certificate. That can involve applying and paying for a Wisconsin birth certificate, or, for those born elsewhere, contacting government agencies in other states to obtain one. But some voters do not have birth certificates -- especially elderly African-Americans who were born at home in the rural South at a time when it was not universal practice to record the births of black babies.

Further burdening people seeking state IDs, Wisconsin's Division of Motor Vehicles offices are open only on weekdays, and most do not offer evening hours. A quarter of DMV sites are open less than one day a month, and many voters lack transportation to get to those offices.

In the end, U.S. District Court Judge Lynn Adelman struck down the Wisconsin law as a violation of the U.S. Constitution's equal protection clause and Section 2 of the Voting Rights Act. The decision marks the first time the VRA's Section 2 -- which prohibits prohibits jurisdictions from implementing a "voting qualification or prerequisite to voting ... in a manner which results in a denial or abridgement of the right to vote on account of" race, color, or language minority status -- has been used to overturn a voter ID law.

According to John Ulin, an attorney with Arnold & Porter, prior Section 2 challenges fell short because courts didn't have the facts needed to understand the laws' disproportionate effects on black and Latino voters.

"We went out of our way to present facts," Ulin said.

In his 90-page ruling, Judge Adelman also raised questions about voter ID laws' purported aim of curbing voter fraud, noting that there's no evidence of a problem with the sort of voter-impersonation fraud that the law would address:
As the plaintiffs' unrebutted evidence shows, a person would have to be insane to commit voter-impersonation fraud. The potential costs of perpetrating the fraud, which include a $10,000 fine and three years of imprisonment, are extremely high in comparison to the potential benefits, which would be nothing more than one additional vote for a preferred candidate (or one fewer vote for an opposing candidate), a vote which is unlikely to change the election's outcome. Adding to the cost is the fact that, contrary to the defendants' rhetoric, voter-impersonation fraud is not "easy" to commit. To commit voter-impersonation fraud, a person would need to know the name of another person who is registered at a particular polling place, know the address of that person, know that the person has not yet voted, and also know that no one at the polls will realize that the impersonator is not the individual being represented. The defendants offered no evidence at trial to support the notion that it is easy to obtain this knowledge. Thus, given that a person would have to be insane to commit voter-impersonation fraud, [the Wisconsin voter ID law] cannot be deemed a reasonable response to a potential problem.
The Wisconsin ruling could affect the fate of voter ID laws in Texas and North Carolina, which are being challenged by the U.S. Justice Department as discriminatory. The North Carolina law, passed last year shortly after the U.S. Supreme Court struck down a key provision of the Voting Rights Act, is widely considered the nation's most comprehensive voter suppression law, with provisions that go beyond the photo ID requirement to shorten early voting and eliminate same-day registration.

That the Wisconsin decision offers the courts a model for rulings in other states is no accident. The case "is quite deliberately a blueprint for Section 2 challenges for voter ID and other forms of vote denial" in other states, Ulin noted.

Wisconsin is the fifth state where courts have struck down voter ID laws. The others are Arkansas, Missouri, Pennsylvania, and Texas, where the legal challenge continues to make its way through the courts. Fights over voter ID laws are playing out in 12 states in all, with the trial over North Carolina's requirement, which takes effect in 2016, set to begin in 18 months.

In the meantime, Wisconsin's attorney general has said he plans to appeal last week's ruling. There have also been reports that the Wisconsin legislature might try to amend the voter ID law -- an effort that Judge Adelman said would be suspect.

"…[G]iven the evidence presented at trial showing that Blacks and Latinos are more likely than whites to lack an ID," he wrote in his decision, "it is difficult to see how an amendment to the photo ID requirement could remove its disproportionate racial impact and discriminatory result."
Tags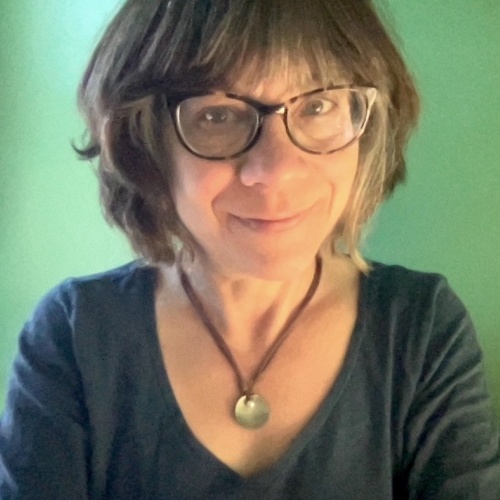 Sue is the editorial director of Facing South and the Institute for Southern Studies.