Sit-ins planned for final Moral Monday of NC legislative session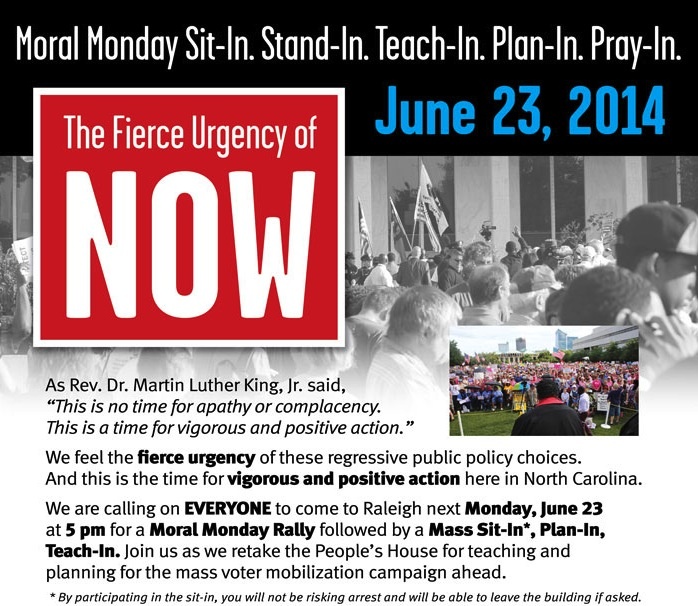 Next week's Moral Monday protest will be the last one during the North Carolina legislature's 2014 short session, and organizers have big plans for the June 23 gathering.

The event is being billed as a "Mass Moral Monday" that will involve sit-ins and teach-ins inside the legislative building to begin planning the voter mobilization, registration and education work leading up to the Nov. 4 election.

"We feel the fierce urgency of these regressive public policy choices," the official announcement stated. "This is the time for vigorous and positive action here in North Carolina."

Participants will be able to enter the legislative building and take part in the teach-in and plan-in without risking arrest, according to the organizers. However, arrests for civil disobedience are planned, with those who wish to take part are asked to attend a briefing and information session before the mass gathering.

The gathering comes the same week the legislature is expected to pass a budget. Budget negotiations between the state House and Senate were delayed as officials struggled to collect detailed data on Medicaid enrollment and spending. In addition, controversy has erupted over a House plan to pay for teacher raises by increasing lottery sales at the same time the chamber's budget restricted lottery advertising.

Speaking of the state budget, conservatives have repeatedly claimed that implementing the goals of the Moral Monday movement would cost anywhere from $7 billion to $10 billion. However, an analysis by Alexandra Forter Sirota, director of the liberal N.C. Budget and Tax Center, found a more realistic price tag would be $1 billion, which could be covered by reversing the tax cuts for businesses and wealthy residents approved last year.

For more details about the upcoming Moral Monday gathering or to RSVP, visit the event's Facebook page or click here.
Tags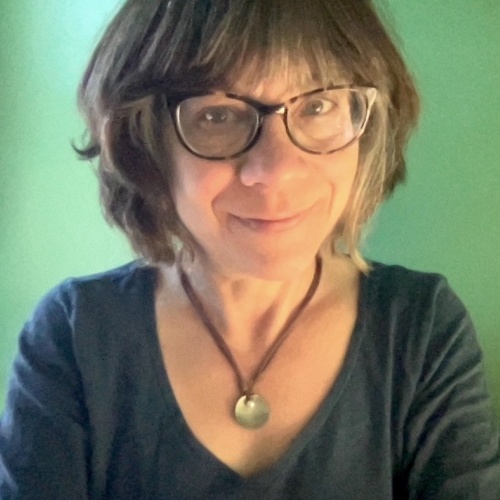 Sue is the editorial director of Facing South and the Institute for Southern Studies.