The hate groups behind NC House leader's anti-gay propaganda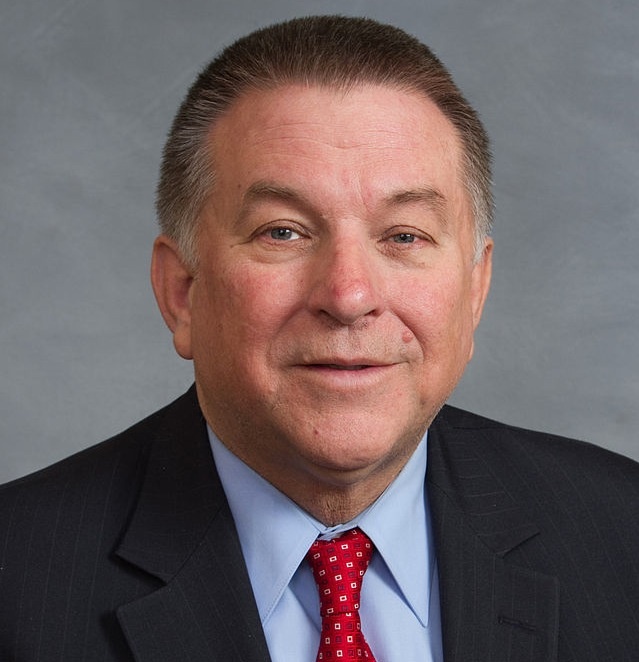 During a debate over charter schools in the North Carolina House yesterday, Rep. Susan Fisher, an Asheville Democrat, offered an amendment that would have prohibited discrimination in hiring teachers -- including discrimination based on sexual orientation.

In response, Rep. Paul "Skip" Stam -- a Wake County attorney and Republican House speaker pro tem -- objected to adding sexual orientation as a protected class, saying that "pedophilia" is also a "sexual orientation." He then distributed a flier titled "What Is A 'Sexual Orientation'?" that compares being lesbian or gay to mental disorders such as apotemnophilia (sexual arousal associated with an amputee's stump) and coprophilia (sexual arousal associated with feces). The image of the flier, below, is from the Facebook page of Rep. Tricia Cotham, a Mecklenburg County Democrat; click on the image for a larger version.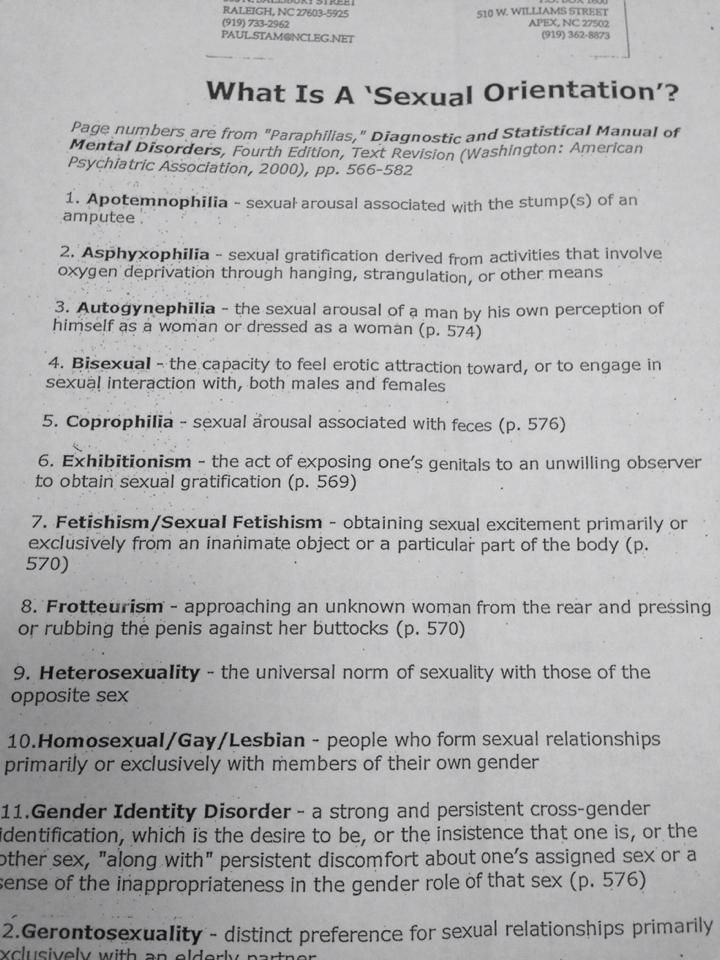 The handout appears to have come from the Traditional Values Coalition (TVC) -- a conservative Christian "social welfare" nonprofit that has been singled out by the hate-group watchdog Southern Poverty Law Center (SPLC) for spreading "demonizing propaganda" aimed at lesbian and gay people.

TVC distributed the same material at least as far back in 2007 when Congress was considering legislation to amend the Civil Rights Act by including lesbian and gay people among the protected classes.

TVC was founded in 1980 by Lou Sheldon, a former Presbyterian minister with a history of what SPLC calls "extreme gay-bashing." It has called for forcing AIDS sufferers into "cities of refuge," made the false claim that homosexuals are more likely than heterosexuals to molest children, and says the real purpose of marriage equality is to destroy marriage and replace it with group sex and polygamy.

The same document distributed by Stam and the TVC was also included in the 2009 book "Redeeming the Rainbow: A Christian Response to the 'Gay' Agenda" by Scott Lively, the president of Abiding Truth Ministries, a conservative Christian organization based in in California. Lively, who is also tracked by the SPLC, has called for criminalizing "the public advocacy of homosexuality" and was the target of a lawsuit by LGBT rights activists in Uganda over his involvement in that country's Anti-Homosexuality Bill. He is also the author of the discredited Holocaust revisionist book "The Pink Swastika," which claims that the Nazi party was full of gay men whose "savagery" enabled them to carry out mass murder.

In response to Rep. Stam's words and actions, Rep. Marcus Brandon, a Guilford County Democrat and the legislature's only openly gay member, spoke in defense of anti-discrimination protections, saying that "no school should be able to deny you" because you are LGBT.

Chris Sgro, executive director of the LGBT advocacy group Equality NC, called Stam's words "an embarrassing display of anti-LGBT rhetoric" and a reminder of why anti-discrimination protections are necessary.

"Clearly, this type of bullying and harassment of LGBT North Carolinians starts from the top down in our General Assembly," Sgro added, "and we will do everything in our power to join with a majority of voters at the polls to show our legislature that hurtful and hateful words and sentiments like those we heard today do not represent North Carolina values."
Tags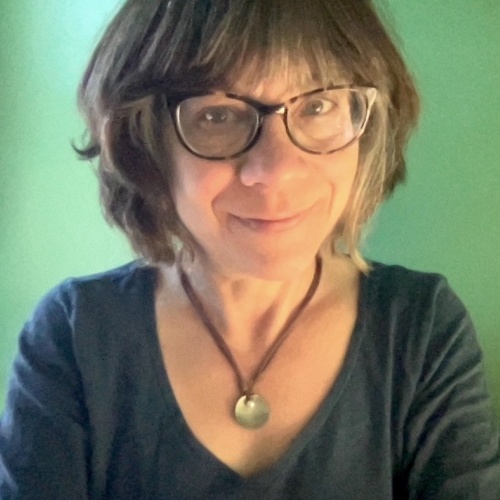 Sue is the editorial director of Facing South and the Institute for Southern Studies.