As public hearings begin on NC fracking rules, environmental groups offer appraisals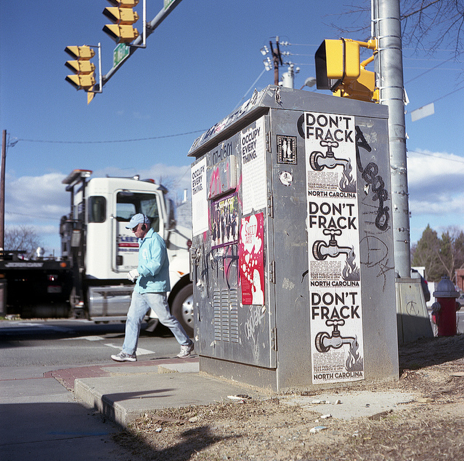 Beginning this week, residents of North Carolina will get a chance to speak their piece about the state's proposed fracking rules, and environmental advocacy groups are offering their analyses and encouraging supporters to weigh in.

The first public hearing on the rules will be held on Wednesday, Aug. 20 in Raleigh, with additional hearings set for Aug. 22 in Sanford, Aug. 25 in Wentworth, and Sept. 12 in Cullowhee. The Raleigh hearing is the only one that takes place during the day, from 10 a.m. to 2 p.m., with the others set for 5 to 9 p.m.

Speakers will get three minutes to share comments with members of the state Mining and Energy Commission (MEC), who will preside over the hearings but won't respond to questions from the public. People interested in speaking at the public hearings are encouraged to get there at least an hour early to sign up. The MEC is also accepting written comments through Sept. 30, extended from the original deadline of Sept. 15. There is no length restriction on written comments.

The North Carolina League of Conservation Voters, which advocates for pro-environment state policies and elected officials, has prepared two fact sheets on the fracking rules. One focuses on what NCLCV calls the "somewhat obscure" feature of the rules known as coordinated permitting, in which all state authorizations required for drilling are bundled into a single permitting process led by staff in the Department of Environment and Natural Resources' Division of Energy, Mineral and Land Resources. NCLCV says the coordinated permit does not provide adequate environmental protection and needs to be changed.

NCLCV has also prepared a fact sheet on the rules' enforcement plans, which it says are "seriously lacking in several key regards":
* They're underfunded and understaffed.
* They don't allow local governments to help investigate for problems.
* Inspections won't happen often enough and can't take place without advance notice to the driller.
* They don't include authority to order that work be stopped until a dangerous problem is fixed.
Another group that has analyzed the draft rules and prepared a list of concerns and suggested changes is Frack-Free NC, a network of grassroots environmental groups that believes fracking can't be done without harming the environment and public health.

Among the rule changes Frack-Free NC wants to see to minimize harm from fracking is an increased budget for regulatory staff overseeing gas drilling operations, tougher setback requirements to protect nearby residents from health threats, and more transparent disclosure of chemicals used in the fracking process.

The Blue Ridge Environmental Defense League, a nonprofit that's part of the Frack-Free NC alliance, has prepared its own fact sheet as background for those interested in submitting public comments. BREDL criticizes the rules for failing to control or monitor toxic air emissions from fracking sites, for not requiring full disclosure of chemicals used in the fracking process, and for not addressing the handling of fracking waste.

The draft rules are also being criticized for failing to adequately safeguard the rights of property owners. The Rural Advancement Foundation International, a North Carolina-based nonprofit that promotes environmentally sound family farms, has raised concerns about the proposed rules' failure to protect landowners from forced pooling, a controversial legal tool that allows drilling companies to gain access to oil or gas beneath private property without the landowner's permission. RAFI USA also has concerns about the rules' setback requirements.

"It's essential that landowners make their deep concerns heard during this public comment period and request that the MEC draft additional rules that will fill these gaps in landowner protections," RAFI USA says in its guide to submitting comments.

Meanwhile, the N.C. Conservation Network, an umbrella group for environmental nonprofits across the state, is not getting caught up in the specifics of the proposed rules: It's collecting postcards to deliver to the MEC asking it to reinstate the ban on fracking in the state. The group hopes to collect 1,000 postcards by the end of this month.

After reviewing the submitted comments, the MEC will decide whether to modify the rules before passing them along to the new state legislature in January. For more details on the hearings, including times and locations, and on submitting comments by letter or online, click here.
Tags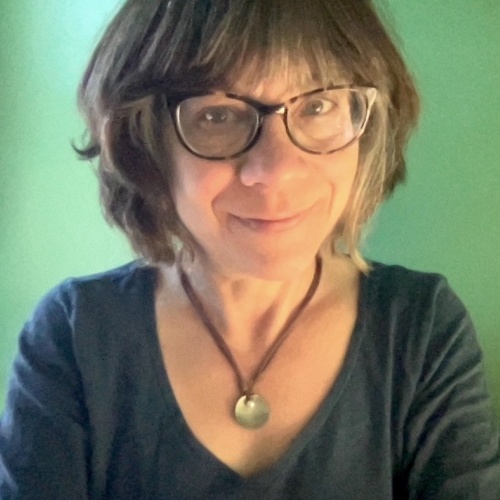 Sue is the editorial director of Facing South and the Institute for Southern Studies.