Students step up efforts to protect youth vote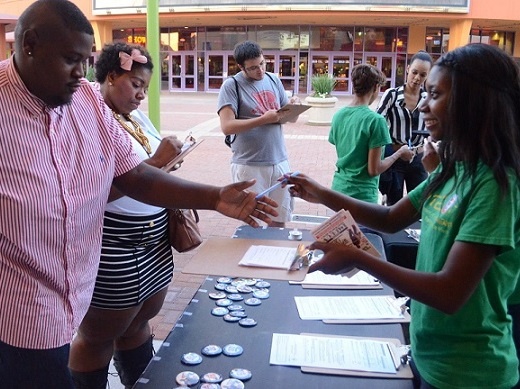 Across the South and country, young voters -- including students -- are a key voting bloc: In 2012, voters under the age of 30 cast 20 million votes [pdf], according to the U.S. Census Bureau, or just over 15 percent of the national total.
But access to the vote is now in jeopardy for many students and youth, according to voting rights advocates, due to a slew of changes to state election laws passed in North Carolina, Texas and other states in recent years.
Voter ID requirements and other new voting restrictions not only pose unique barriers to African-American, Latino and low-income voters, they say, but also disproportionately affect students and youth, despite the 26th Amendment to the U.S. Constitution that declares the right to vote "shall not be denied or abridged by the United States or any state on account of age."
Next week, a federal court will begin hearings over a lawsuit filed to block Texas' voter ID bill, which went into effect in 2013. Late last year, the Texas League of Young Voters, represented by the NAACP Legal Defense Fund, joined the U.S. Justice Department in suing Texas over the bill, which allows military IDs and concealed handgun licenses to be shown at the polls -- but not student photo ID cards.
In Texas and other states, lawmakers have typically justified leaving student IDs off the list of accepted forms of voting identification on the grounds that students frequently move so their address may not be current. But students and voting rights advocates counter that the purpose of voter ID laws has never been to verify a voter's address -- it's to confirm their identity, as the photo will ostensibly prove that the voter is truly who he or she claims to be.
"We haven't heard really good rationale for [not allowing student IDs]," Dale Ho of the American Civil Liberties Union told Time magazine. "It doesn't make any sense to exclude student IDs on the basis of an address. It leads us to think the only reason why they're excluding student IDs is that they don't want students to vote."
That's exactly what seven North Carolina college students alleged was a factor in the state's passage of a passel of voting restrictions last year, including a voter ID requirement that will go into effect in 2016. Like Texas, North Carolina's law also doesn't recognize student ID cards as legitimate for voting, although military and veteran cards are acceptable. That led students to join a set of lawsuits brought by the ACLU, NAACP and the Department of Justice that were combined into one seeking to block North Carolina's so-called "monster" voting bill [pdf]. (Earlier this month, a judge denied a preliminary injunction to block key provisions of the law from going into effect for this November's election.)
In North Carolina, where youth turnout surged to 56.5 percent in 2012 -- among the highest in the nation -- voter ID proponents insisted that excluding student photo cards was necessary to combat fraud, but they provided little evidence it was needed. As The New York Times reported in covering the North Carolina case:
Jeff Tarte, a Republican state senator who supported the voter-ID law, said lawmakers did not intend to keep younger voters away from the polls. He said they were trying to prevent students from submitting absentee ballots in their home states and also voting in North Carolina. "Not that they would necessarily," he said, "but why even offer that possibility to occur?"
Voter ID isn't the only barrier young voters face in North Carolina. The 2013 law also eliminated a popular school program that pre-registered teenagers, allowing their registrations to automatically take effect when they turned 18. After the state cut early voting days, local election boards have also eliminated early voting sites on campuses, mostly recently at Appalachian State University.
As Josue Berduo, a 20-year-old economics major at North Carolina State University and one of the plaintiffs in the North Carolina lawsuit said, "For people like me, it makes what should be a simple process very difficult."
Tags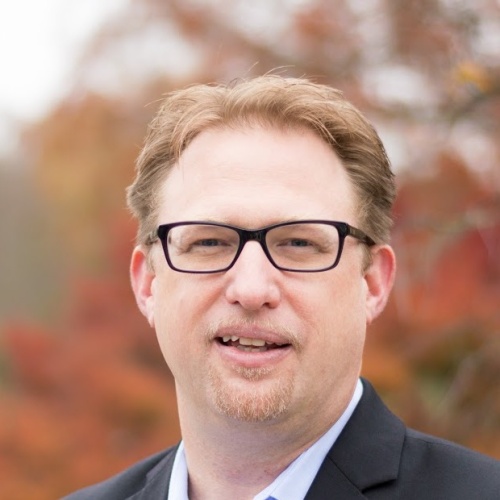 Chris Kromm is executive director of the Institute for Southern Studies and publisher of the Institute's online magazine, Facing South.