The South needs to build an 'infrastructure of opportunity' for its youth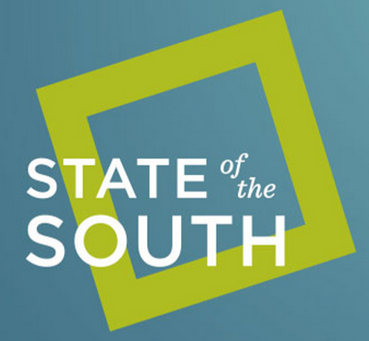 By Alyson Zandt, MDC
A young person born at the bottom of the income ladder in the South is less likely to move up it as an adult than in any other region in the nation. Some of the region's cities may be thriving, but even our most economically vibrant places do not propel enough of their youth and young people up the ladder of economic and social mobility.

The State of the South 2014 report, released today, "Building an Infrastructure of Opportunity for the Next Generation," takes a deep look at youth mobility in the South. It features analysis of state and regional data that indicate serious inequities that threaten the region's well-being:

•    In Forbes magazine's rating of "Best Places for Business and Careers,'' six Southern metros placed in the top 10: Raleigh, N.C., placed first, followed by Nashville, Tenn. (6th), Charlotte, N.C. (7th), Dallas, Texas (8th), Atlanta, Ga. (9th), and Houston, Texas (10th). In contrast, Raleigh, N.C., ranked 94th in youth mobility, and all of the others except Houston ranked in the bottom half.

•    In K-12 public education, spending per pupil declined in all Southern states, except Tennessee, from fiscal years 2008 to 2014. Spending fell by as little as $60 per pupil in West Virginia and $150 in Florida to as much as $700 in Georgia and $1,200 in Alabama.

•    Every Southern state except North Carolina, Tennessee, and Texas has reduced fiscal support for higher education.

•    Southern states incarcerate 45 percent of all state-held inmates in the nation, and African-Americans represent more than one-third of local inmates and state prisoners. Four out of 10 prisoners are between the ages of 18 and 29.

•    Young African-American Southerners have especially high unemployment rates -- 46 percent for 16- to 19-year-olds and 27 percent for 20- to 24-year-olds.

•    Underemployment is substantially higher among workers under age 25 than among all workers in every Southern state, and is higher in seven Southern states than the national rate of 27 percent.

"Prospects for Southern youth and young adults in the 15 to 24 age group are widely variable, depending on the circumstances of their birth, the inclusiveness of their communities, the dynamism of the economies in which they function, and the quality of the education and workforce systems that serve them," writes MDC President David Dodson in his letter opening the report.

"For too many youth and young adults," he writes, "geography, class, race, and ethnicity determine the messages they receive about what is possible, the resources they are connected to, and the way our education and employment systems treat them."

To address the challenge, Southern communities need to create an "infrastructure of opportunity" for youth and young adults that is as seamless as the electric grid or the water system -- and just as essential, the report says. That infrastructure consists of a clear and deliberate set of pathways and supports that connect youth and young adults to educational credentials and economic opportunity.

The report profiles nine Southern communities, large and small, urban and rural -- Brownsville, Texas, Charlotte, N.C., Port St. Joe, Fla., Danville, Va., Greenville, S.C., Northern Neck, Va., Houston, Texas, Durham, N.C., and  regions of Arkansas -- and examines the status of their opportunity infrastructures. It points out innovative ideas they are trying and what they may be missing, including a focused perspective on youth economic mobility as part of their education and economic development strategies.

"The price of failing to change the odds for youth and young adult success is steep," Dodson writes, "the payoff rich for all of us."

To see the report and download a copy, go to www.stateofthesouth.org.