The South's Asian population booms, but voter registration lags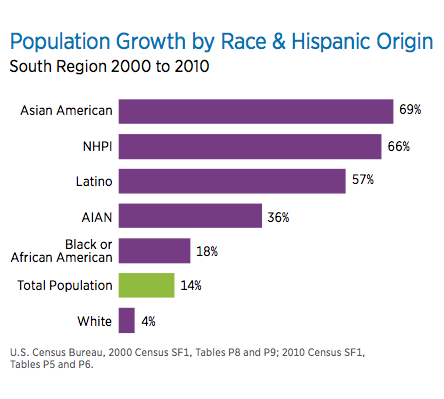 When we consider the changing face of the South, we often think about the rapid growth of the Latino population in a place that's historically been portrayed in black and white. But in fact, the region's fastest-growing racial group is Asian Americans.

That's the surprising finding highlighted by a new report from Asian Americans Advancing Justice (AAAJ), a civil rights advocacy group with offices in Atlanta, Chicago, Los Angeles and San Francisco. It finds that the Asian-American population in the South grew by 69 percent to 3.8 million between 2000 and 2010 while Native Hawaiian/Pacific Islanders (NHPIs) grew by 66 percent to over 195,000.

Although Asian Americans and NHPIs in the South still make up a small percentage of the overall population in the South -- only about 3 percent -- they are the fastest-growing racial group in the region, outpacing the growth of Latinos at 59 percent over the same period.

Asian Americans are also a rapidly growing part of the electorate in Southern states, with lower than average voter registration but turnout rates comparable to other groups.

Nationally, Asian-American citizens are registered to vote at the lowest rate among major U.S. racial groups. After the 2012 election, Census Bureau data showed that only 56 percent of eligible Asian-American voters were registered -- slightly less than the 59 percent of eligible Latino voters and significantly less than the over 70 percent among white and black eligible voters. Once registered, though, over 80 percent of Asians and Latinos turned out to vote in 2012. That compares to 87 percent for whites and 91 percent for blacks.

Asian-American voter registration rates also lag in the South, according to data from the "True South" report released this summer by the Center for American Progress and Southern Elections Foundation.  

North Carolina saw the fastest growth in the Asian-American population in the South and the third-fastest in the country, but only 60 percent of the state's eligible Asian-American voters were registered to vote in a presidential election year.

Georgia had the second-fastest growth rate among Asian Americans in the South and the fifth-fastest in the country, but only 41.8 percent of Asian Americans in the state were registered to vote in a presidential election year, and that dropped to 32 percent in a midterm election year.

But among Asian Americans registered to vote the turnout rate has been high -- 82 percent in North Carolina and nearly 93 percent in Georgia in presidential election years -- and numbers indicate the Asian-American vote is expanding in Southern states.

In Georgia, the number of registered Asian-American voters doubled between 2000 and 2012, while the number actual ballots they cast increased by 168 percent over that period. Efforts are also underway in the state to register and turn out voters, including the Asian American Legal Advocacy Center's campaign to reach out to 10,000 Korean Americans in Gwinnett County, Georgia. The 10,000 Korean Votes campaign hopes not only to increase turnout but also to bring attention to the barrier that limited English proficiency creates to voting and to measures in the Voting Rights Act of 1965 that make voting more accessible to this group.

Engagement efforts have also been launched in North Carolina, where state elections board data indicates that the number of "Other" voters* including Asian Americans more than quintupled between 2004 and 2014. In Charlotte, which has a growing number of both Latino and Asian American/NHPI communities, two local groups -- the Southeast Asian Coalition and the Latin American Coalition -- are teaming up to reach out to low-propensity Latino and Asian-American voters in the Charlotte area to participate in this year's midterm elections.

* The North Carolina State Board of Elections does not track Asian American or NHPI voters specifically. The "Other" category includes all racial categories other than white, black, Hispanic, and American Indian.
Tags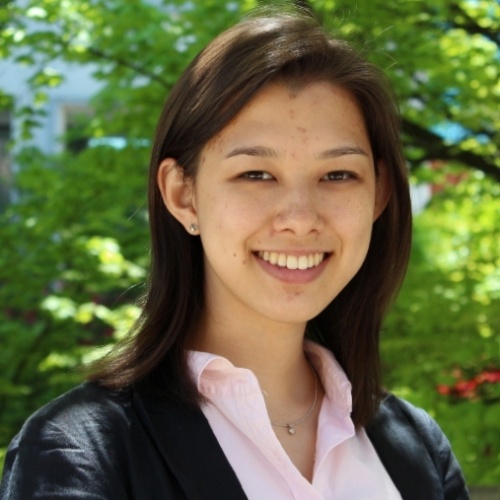 Allie is a research fellow at the Institute for Southern Studies and is currently studying at the Yale School of Management. Her research focuses on demographic change, immigration, voting and civic engagement.