Voting rights advocates win key battle in ongoing war over North Carolina election restrictions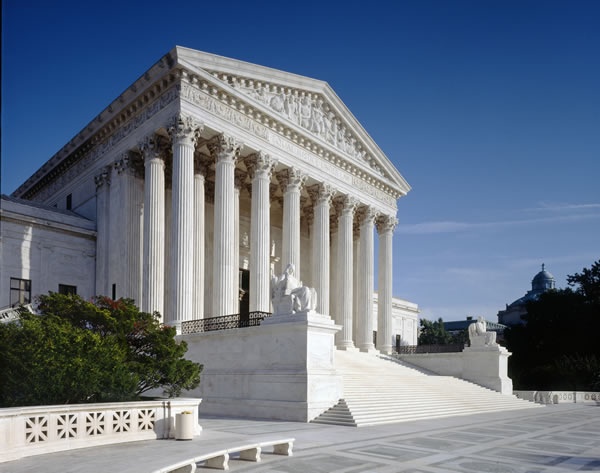 Voting rights advocates are celebrating a partial victory in North Carolina this week after a federal appeals court issued a preliminary injunction blocking two provisions of the state's restrictive and far-reaching new voting law from being enforced during the November election because of the likely impact on minority voters.

The case is now headed to the U.S. Supreme Court, where the outcome is uncertain.

The North Carolina decision comes amid increased federal judicial scrutiny of new voting laws across the South, with rulings expected soon on challenges to voter ID laws in Texas and Arkansas, also on racial discrimination grounds. Twenty-two states have enacted laws placing new burdens on voters since 2010; there are now lawsuits challenging such laws in seven states that may affect the 2014 elections, according to the Brennan Center for Justice.

In North Carolina, the Oct. 1 decision by a three-judge panel of the Fourth Circuit Court of Appeals restores same-day registration for early voters and out-of-precinct voting in the upcoming election. The panel overturned a U.S. District Court decision that found implementing the controversial 2013 law would not cause "irreparable harm" to voters. Voting rights advocates requested a preliminary injunction blocking the law for this year's election as the broader lawsuit on the constitutionality of North Carolina's law will be tried next July.

"The Court took an important step to ensure that this election will remain free, fair, and accessible to all North Carolina voters," said Rev. Dr. William Barber, president of the North Carolina NAACP, a plaintiff in the lawsuit and one of the groups that sought the injunction.

In his 2-1 majority decision, Judge James A. Wynn Jr. cited evidence that African-American voters used same-day voter registration at almost double the rate of white voters from 2007 to 2013. He also noted that over 17 percent of African American voters in North Carolina moved between 2006 and 2010 compared to only 10.9 percent of whites, making them more likely to use out-of-precinct provisional ballots.
Eliminating same-day registration and out-of-precinct voting likely violated Section 2 of the Voting Rights Act by abridging African-American voters' ability to cast a ballot this year, the Circuit Court panel found. While the panel did not officially rule on the North Carolina law's constitutionality, its finding may help voting rights advocates in court next summer.

"Plaintiffs presented undisputed evidence showing that same-day registration and out-of-precinct voting were enacted to increase voter participation, that African American voters disproportionately used those electoral mechanisms, and that [the law] restricted those mechanisms and thus disproportionately impacts African American voters," Wynn wrote.

The panel's decision allows other provisions of the law to stand, including a shortened early voting period and expanded powers for poll observers and challengers. North Carolina's law also requires voter IDs beginning in the 2016 election.

North Carolina Attorney General Roy Cooper has appealed the Circuit Court's decision to the U.S. Supreme Court on behalf of the state, arguing that Wynn's interpretation of the Voting Rights Act would be unlikely to succeed before the Court and that enforcing the injunction would cause irreparable harm to North Carolina with the election so close. Cooper, a Democrat, is distrusted by Republican legislative leaders and Gov. Pat McCrory, who have spent millions on outside attorneys to defend GOP-backed laws, including the election law, in court.

Chief Justice John Roberts Jr., who is responsible for handling emergency appeals from the Fourth Circuit, will choose whether he will decide the case alone or have all nine justices issue an opinion. Voting rights advocates believe the Supreme Court will decide whether to grant an injunction next week. Roberts has given the NAACP and others challenging the law until Sunday to respond. Early voting begins in North Carolina on Oct. 23.

Just last week, the Supreme Court denied a request to re-lengthen Ohio's shortened early voting period, saying that it is too close to the election to change the law. The high court will also soon hear a request by the American Civil Liberties Union and others asking to delay the implementation of a voter ID law from Wisconsin. The Court's reasoning on the North Carolina and Wisconsin laws will also likely turn on whether it is too close to the election to make changes, according to Rick Hasen, a law professor at University of California Irvine.

In her dissenting opinion on the North Carolina case, Fourth Circuit Judge Diana Gribbon Motz raised concerns about changing voting procedures with the election so soon. The state Board of Elections echoed that theme in a statement it put out in response to the injunction.

"We are concerned that changes so close to the election may contribute to voter confusion," said Executive Director Kim Strach. "More than 4 million voter guides have gone to the public with information contrary to today's decision."

But in an Oct. 2 press conference, the NAACP's Barber pointed out that the Circuit Court's opinion simply restores the law regarding same-day registration and out-of-precinct voting to what it was in the last three elections.

"All county boards of elections have implemented these programs for several elections," he said. "They are equipped to do it now; it is not a burden."