Ballot proposals across the South: The good, the bad, and the ugly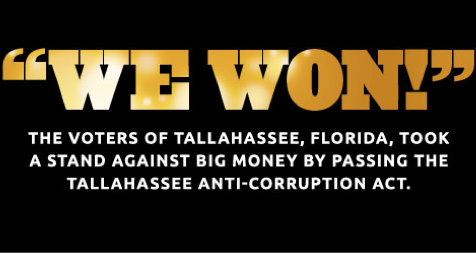 Voters across the South didn't vote just for politicians this week: They also weighed in on state and local ballot propositions dealing with hot-button issues including the minimum wage, fracking, marijuana, taxes, abortion, Islamic Sharia law, and political corruption.

Nationwide, voters decided on 146 state ballot propositions, including 100 legislative proposals, 35 ballot initiatives, four referendums, five advisory measures, and two other measures, including 41 in the Southern states*, the Initiative and Referendum Institute reports. That number was down from 176 propositions in November 2012 and far below a high of 235 in 1998. As of early Wednesday, 140 propositions had been decided, with 70 percent approved.

We take a look at some of the high-profile ballot proposals in Southern states and local communities and how they fared:

* Alabama takes aim at Islamic Sharia law. By a margin of 72 to 28 percent, Alabama voters approved Amendment 1, the Alabama Foreign Laws in Court measure. The amendment bans the state's courts from recognizing foreign laws that violate a right guaranteed by the Alabama Constitution or the U.S. Constitution, "including, but not limited to, due process, freedom of religion, speech, assembly, or press, or any right of privacy or marriage."

As with similar laws that have been proposed in other states in recent years, the Alabama amendment seems to have been motivated by fear that Muslims could deprive others of their rights by forcing courts to apply Sharia, or Islamic religious law. The amendment was sponsored by Republican state Sen. Gerald Allen, who previously proposed a bill to ban Sharia law. Allen was also the sponsor of a bill to ban public school libraries from purchasing books by gay authors or with gay characters, which failed.

In addition, Alabama voters passed constitutional amendments declaring the the right to bear arms, guaranteeing the right to hunt and fish, and requiring a two-thirds vote of a local school board for large spending increases.

* Arkansas hikes the minimum wage. Voters in Arkansas and four other states -- Alaska, Illinois, Nebraska, and South Dakota -- considered proposals on whether to increase the state minimum wage. All of those proposals passed easily, with an average margin of victory of 26 percent. The win was even more overwhelming in Arkansas, where voters approved the increase by a 65 to 35 percent margin. Arkansas' current minimum wage of $6.25 an hour, set by the legislature in 2006, will increase to $7.50 in 2015, $8 in 2016, and $8.50 in 2017.

In the run-up to Election Day, there was speculation that the minimum-wage initiatives might attract Democratic voters and boost the party's chances at the polls. But it didn't work out that way, as evidenced by big Republican wins in Arkansas for governor and state legislature.

"Democrats did not do particularly well in any of the minimum wage states, suggesting that spillover effects were minor or nonexistent," the Initiative and Referendum Institute notes. "This reinforces the observation that ballot propositions have their own dynamics and rarely spill over onto candidate elections."

Arkansas voters also approved constitutional amendments requiring legislative approval of state administrative rules, limiting lobbying and prohibiting the legislature from setting its own salary, and legalizing alcohol sales in all counties.

* Florida approves billions for conservation, rejects medical marijuana. By a huge margin of 75 percent, Florida voters approved Amendment 1, which will draw funding from an existing real estate tax and funnel 33 percent of it annually to land conservation projects that aim to protect the state's imperiled waters. That's expected to amount to about $1 billion per year.

And while Alaska, Oregon, and Washington, D.C. all approved proposals this week to legalize recreational marijuana, Florida's Amendment 2 allowing for the cultivation, purchase, possession, and use of medical cannabis to treat certain medical conditions when recommended by a licensed physician did not get the 60 percent of the vote needed to pass. However, the proposal -- one of the most expensive ballot measures in the country this year -- did get a majority of the vote at 58 percent. It also may have brought more young people out to vote, according to preliminary exit poll data. Medical marijuana supporters say they will continue the fight in the state legislature.

Another amendment in Florida to allow the governor to appoint judges to fill short-term vacancies failed.

* Georgia rejects income tax hikes. This year there were a total of 15 tax-related measures on state ballots, including a couple in Southern states. In Georgia, 74 percent of voters approved an amendment that prohibits any future increase in the top marginal income tax rate, which now stands at 6 percent.

* Tallahassee tackles political corruption. Voters in Florida's capital city made history this week by approving the first city Anti-Corruption Act in the United States by an overwhelming 67 percent. The measure aims to limit the influence of money in local politics and to impose strict new ethics rules.

The referendum was the brainchild of Represent.Us, a national anti-corruption group, and was promoted by a bipartisan alliance of progressive, independent, and conservative groups. The new rules will limit campaign contributions to city candidates to $250 per donor, give each voter a tax rebate of up to $25 for campaign contributions, create an ethics board, and require adoption of an ethics code that includes a conflict-of-interest policy.

* Tennessee restricts abortion, ends judge elections, bans income taxes. Tennessee voters approved an amendment to the state constitution that gives state lawmakers more power to pass and implement legislation restricting abortion. Amendment 1 passed by a margin of 53 percent and was among the most expensive ballot measures in the state's history.

The anti-abortion group Tennessee Right to Life has said it will ask lawmakers to restore a package of laws struck down by a 2000 state Supreme Court decision. These would require a waiting period for women seeking an abortion and stricter regulation of abortion providers. Tennessee was one of three states with anti-abortion measures on the ballot this week; voters in North Dakota and Colorado rejected measures that would have broadened the definition of persons to include fetuses.

Tennesseans also voted to end state judicial elections for the five state Supreme Court justices and 24 state Appeals Court judges, moving instead to a system in which all of those judges will be appointed by the governor and confirmed by the legislature. Voters will now decide whether to retain or reject judges at the end of their term.

In addition, 76 percent of Tennessee voters approved a constitutional amendment that bans state and local income or payroll taxes.

* Texas city bans fracking. Denton became the first Texas city to ban fracking after a citizen-led ballot initiative got 58.6 percent of the vote in the college community of 123,000. The campaign was the most expensive in the city's history. Denton Taxpayers for a Strong Economy raising almost $700,000 to fight the ban, with most of that coming from energy companies, while Frack Free Denton raised about $75,000, The Dallas Morning News reports.

The morning after voters approved the ban, the Texas Oil & Gas Association filed for an injunction against the city to block the ban from taking effect as scheduled on Dec. 2. The industry group says it believes the ban is "inconsistent with state law and therefore violated the Texas Constitution." Mayor Chris Watts has said the city is "committed to defending the ordinance."
* Facing South counts the following states as part of the South: Alabama, Arkansas, Florida, Georgia, Kentucky, Louisiana, Mississippi, North Carolina, South Carolina, Tennessee, Texas, Virginia, and West Virginia.
Tags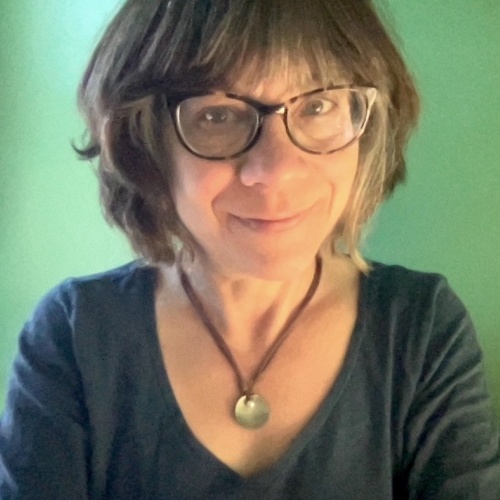 Sue is the editorial director of Facing South and the Institute for Southern Studies.