Southern immigrant rights advocates gear up to make the president's plan a reality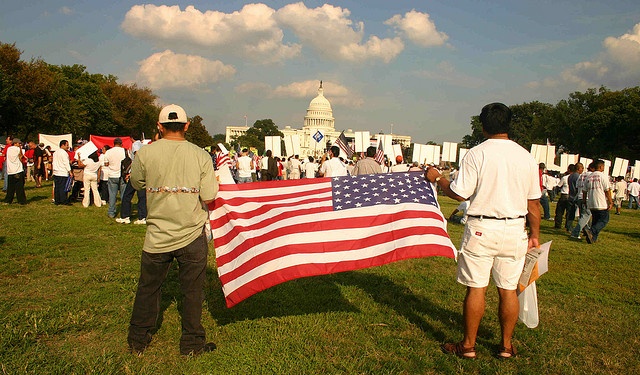 President Obama's executive order on immigration announced last Thursday will grant temporary relief from deportation to nearly 4.3 million undocumented immigrants in the country. Combined with those who qualify for protections under a 2012 program exempting from deportation those brought here as children, nearly half of the 11.4 million undocumented immigrants in the country could become eligible for temporary relief.

"The community is celebrating a huge victory," said Mónica Hernández, the regional coordinator at the Southeast Immigrant Rights Network, which works with grassroots immigrant rights groups throughout the South.

"An incomplete victory," Hernández acknowledged, "But a huge victory."

President Obama's long-anticipated announcement came after he delayed his promise to take executive action on immigration this past summer until after the midterm elections. With the delay, the president had hoped to give vulnerable Senate Democrats, many of them in the South, a better chance of getting re-elected -- a gamble that did not pay off and that many have speculated kept Latino voters away from the polls this fall.
Marty Rosenbluth, an immigration attorney in Burlington, North Carolina, applauded the announcement but noted that credit for this step forward doesn't go to the president alone.

"This wasn't about Obama keeping his promise," Rosenbluth told Facing South. "The immigrant community made Obama keep his promise."
The president's executive order will extend temporary relief from deportation to two groups of immigrants. One is undocumented parents of children who are U.S. citizens or lawful permanent residents. These individuals must have lived in the U.S. for at least five years and pass a criminal background check. An estimated 3.7 million people nationwide meet these eligibility requirements, including nearly 1.2 million in the South*, according to state-by-state estimates from the Migration Policy Institute.

The second measure is the expansion of the 2012 Deferred Action for Childhood Arrivals program (DACA), which provides temporary relief for unauthorized immigrants brought to the U.S. before they turned 16. The expansion eliminates the age cap for applicants and pushes the cutoff arrival date back from 2007 to 2010, making an estimated 290,000 additional people eligible for the program. Nearly 1.5 million people will be DACA-eligible in the U.S., including 437,000 in Southern states.

While Texas and Florida have the largest relief-eligible populations in the South, the newer immigrant destinations of North Carolina and Georgia each have over 150,000 eligible individuals. The president's action will make over half of unauthorized immigrants in the state of Texas eligible for temporary relief, while 40 percent or more of undocumented immigrants in Florida, Georgia, North Carolina and Tennessee would become eligible, according to a Washington Post analysis.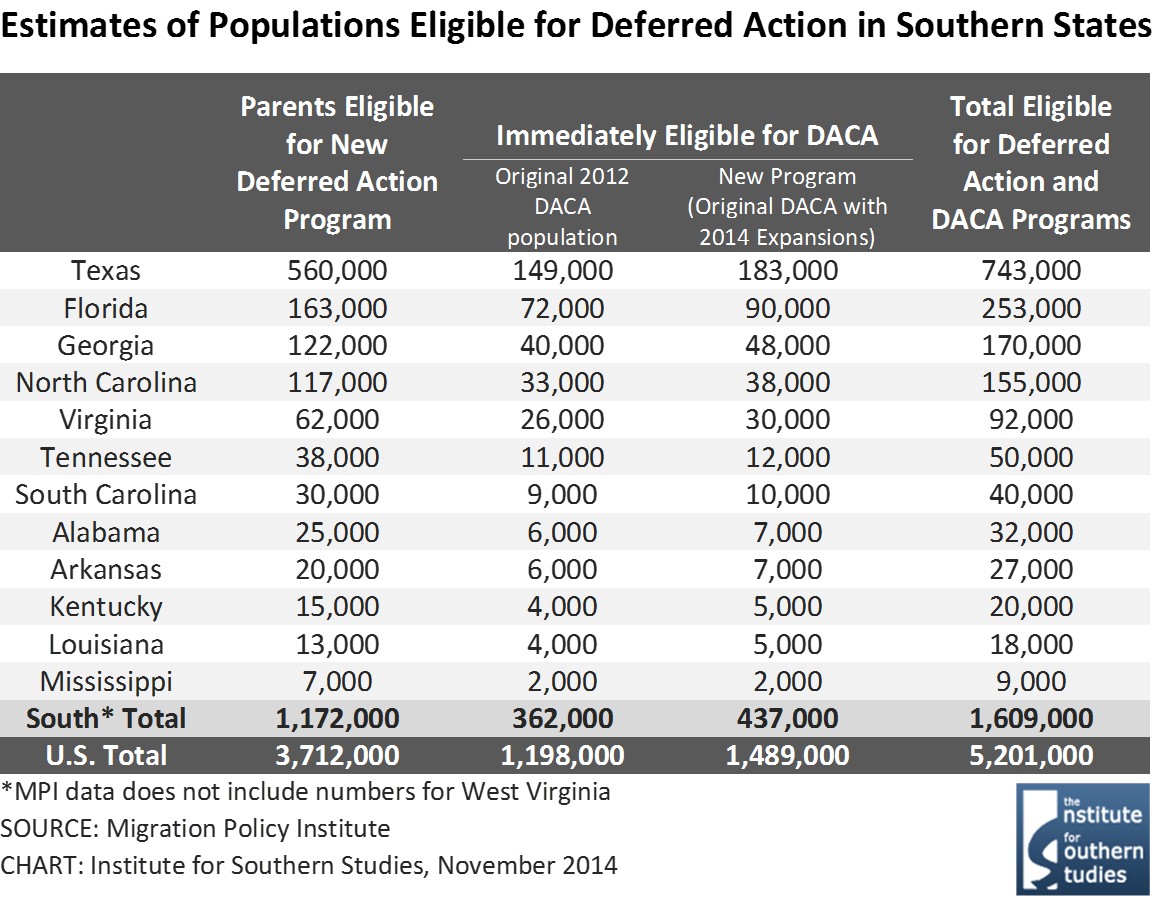 Helping people find relief and avoid fraud
For those eligible for temporary relief, the executive order presents an opportunity to come out of the shadows and live and work in this country without fear of deportation. The order grants three years of relief from deportation as well as work permits and the chance to get a driver's license. It does not, however, make people eligible for most government benefits or provide legal status.

While Hernández expects many people to apply for relief, she says enrollment will depend on a number of factors, including the cost of the application fee and the length of the application window. Fear of submitting information to the government for temporary relief is a concern as it was in the 2012 DACA rollout; about 45 percent of DACA-eligible undocumented immigrants have not applied for the program. But given how long people have waited for a chance to access these important resources, Hernández believes many will apply.
 
The application window, though, is not yet open and won't open for several months.

"There's nothing people can apply for right now," Rosenbluth emphasized, noting that U.S. Citizenship and Immigration Services won't be taking applications for the expanded DACA program for another 90 days and for the Deferred Action for Parental Accountability program for another 180 days.

While people looking to apply for relief can begin to gather documents and save money for the application fee, Rosenbluth and other immigrant support advocates are urging people to wait until more details of the process are released and warning people to beware of notario fraud and other scams that will try to take advantage of people seeking relief.

Notario fraud involves individuals who pose as immigration lawyers and experts and charge people for legal advice or services but are not qualified to do so. It became a major issue in 2012 during the DACA rollout, Rosenbluth explained, as unscrupulous notarios preyed on people's hopes and fears during an initial period of confusion and misinformation.

The Tennessee Immigrant and Refugee Rights Coalition (TIRRC) has posted tips on their website warning people about immigration legal services fraud and advising them on how to protect themselves.

"Don't believe anyone who says they can help you apply early, or get you 'first in line,'" TIRCC advises. "Before you get legal advice, ask if they are a licensed lawyer or accredited representative."

The organization also offers a link to a site where people can report cases of fraud.

These and other lessons learned from the 2012 DACA rollout will help groups better facilitate the enrollment process, Hernández believes. Groups have been preparing for the president's announcement for some time, she said, and while it will be challenging, she is hopeful that they will be better equipped to meet the need.
State and local officials' response matters
Implementation of the president's executive order will also depend on the response of state and local officials.

"Regardless of the debate in Washington, where this policy will play out is in our communities," David Lubell, executive director of Welcoming America, wrote following the president's announcement. "How we respond during this welcoming moment will reflect our commitment to the values that define us as Americans."

States are responsible for outreach and supporting eligible immigrants through the enrollment process. They also determine access for those with temporary relief to things like driver's licenses, in-state tuition and state-funded health insurance programs. "How activist or how resistant states or localities are in making this a success will be hugely impactful," Migration Policy Institute Director Muzaffar Chishti told Fox News Latino.

Driver's licenses have been a particularly big issue for undocumented immigrants, and policies have varied by state. In 10 states and the District of Columbia unauthorized immigrants are allowed to obtain driver's licenses, but none of those states are in the South. A few states including Georgia issue driving privileges for certain situations.

Immigrants who gain temporary relief through deferred action are generally able to obtain driver's licenses, but states can pass legislation stopping them from doing so, as Nebraska and Arizona did to DACA recipients in 2012.

In Georgia, Republican state Sen. Joshua McKoon introduced such a measure in the state legislature in advance of the president's announcement.

In other Southern states, Republican governors have spoken out against Obama's plan, including North Carolina Gov. Pat McCrory who released a  statement calling the president's order an "unconstitutional overreach of the White House." Texas governor-elect Greg Abbott has also discussed his intentions of having Texas sue the federal government over the plan.

Some local elected officials have been more welcoming. Atlanta Mayor Kasim Reed, an outspoken supporter of integrating immigrants in the city, came out with a statement supporting the president's action. "As a city and a nation, we are stronger when we embrace and support the diversity and vitality of immigrant populations," he said.

The mayors of Nashville and Houston also announced their intention to work with local nonprofits and service providers to help immigrants in their cities navigate the enrollment process for temporary relief.
Seeking help for those left in the shadows
While the executive order provides temporary relief for 5 million undocumented immigrants in the U.S., advocates are calling for a more permanent solution that will help many of the 6.2 million immigrants not covered by the president's plan.

Rosenbluth noted that the president's executive action would have no effect on recent arrivals, including the Central American families and children who crossed the border this summer, many of whom have been held in detention centers in Texas and other states. It also leaves out adults who have lived and worked in the U.S. for years but don't have children, and it doesn't address asylum seekers, he said.

The Alabama Coalition for Immigrant Justice released a prepared statement noting that the president's order is "primarily family-based, leaving out valuable members of our community -- day laborers, farm workers, and LGBTQ folks."

"It's important for people to realize that although it's a huge step, it's very temporary." Hernández said. "It's not the permanent solution that people need."

At the same time, Hernández believes that immigrant communities and allies in the South have a lot to be proud of for contributing to the immigrant rights movement that spurred presidential action.  

"In a region that has been disproportionately impacted by harsh immigration enforcement policies, our communities have really stood up and said, 'Not one more deportation. Let's change this inhumane immigration policy.'

"We should celebrate that," Hernández said. "And then use that energy to keep pushing back and move forward towards a just and humane immigration policy for everyone."

* The Institute for Southern Studies defines the South as including Alabama, Arkansas, Florida, Georgia, Kentucky, Louisiana, Mississippi, North Carolina, South Carolina, Tennessee, Texas, Virginia and West Virginia. State-by-state estimates by the Migration Policy Institute did not include numbers for West Virginia, so that state is not included in the total numbers for the South in this article.
Tags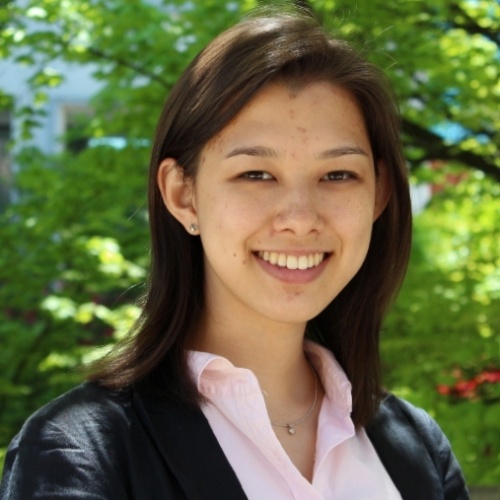 Allie is a research fellow at the Institute for Southern Studies and is currently studying at the Yale School of Management. Her research focuses on demographic change, immigration, voting and civic engagement.