Duke Energy invests heavily in GOP governors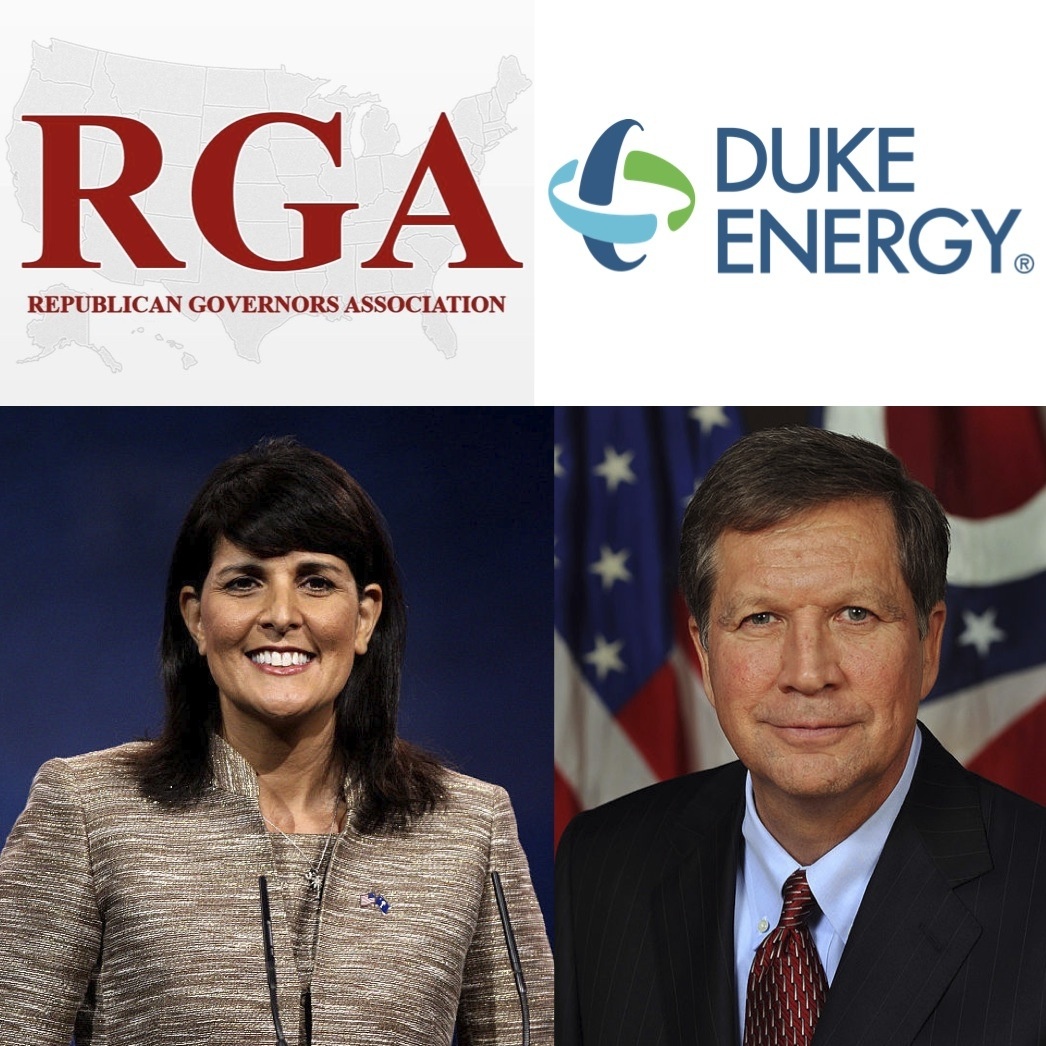 On Oct. 21, two weeks before the general election, Duke Energy of North Carolina, the nation's largest utility, sent the Republican Governors Association (RGA) the largest donation by far that the 527 political advocacy group has received from the state in at least four years: $2 million.

The second-largest North Carolina donation to the RGA since 2011, $500,000, also came this year, on Sept. 30 -- again from Duke Energy. Adding in another $275,000 the company sent the RGA on June 17, Duke has given the group a total of $2,775,000 in 2014 alone.

Last year, Duke subsidiary Progress Energy gave the RGA $275,000. That brings the company's total contribution to the RGA during the 2013-14 election cycle to over $3 million, and more than $3.4 million since 2011.

There was no governor's race in Duke Energy's home state this year. But just south of Charlotte, where Duke is headquartered, a heated race for governor took place in South Carolina, where the company also operates. And there was a governor's race in Ohio, another state where Duke Energy does significant business.

While there is no way for the public to track how money from a particular donor is spent by a national group like the RGA, it's likely the energy giant's contributions helped re-elect incumbent governors Nikki Haley of South Carolina and John Kasich of Ohio, both pro-business Republicans.

The RGA spent $2.2 million on ads that benefited Kasich, $1.4 million of which targeted his Democratic opponent, Ed FitzGerald. In South Carolina, the group bought $680,000 worth of ads that opposed Haley's Democratic challenger, Vincent Sheheen. Kasich won handily with 64 percent of the vote, while Haley took 56 percent to Sheheen's 41 percent.

Duke Energy, which produces most of its electricity from polluting coal, natural gas, and nuclear plants, stands to benefit from Haley's and Kasich's victories because of their opponents' backing for renewable energy.
In South Carolina, a state particularly hostile to solar energy expansion, Sheheen supports solar and wind power and opposes offshore drilling. Haley, on the other hand, opposes prioritizing renewable energy.
In Ohio this year, Republican lawmakers passed two bills Kasich signed that froze renewable energy and energy efficiency mandates and hobbled the state's wind energy industry. FitzGerald strongly opposed the moves and offered his own energy plan, which heavily emphasized alternative energy development.

In contrast to Duke Energy's $3.4 million in contributions to the RGA since 2011, the company and its Progress subsidiary have given the Democratic Governors Association $855,500 during that time, roughly $200,000 per year.

See below for a table detailing Duke Energy's donations to the governors associations.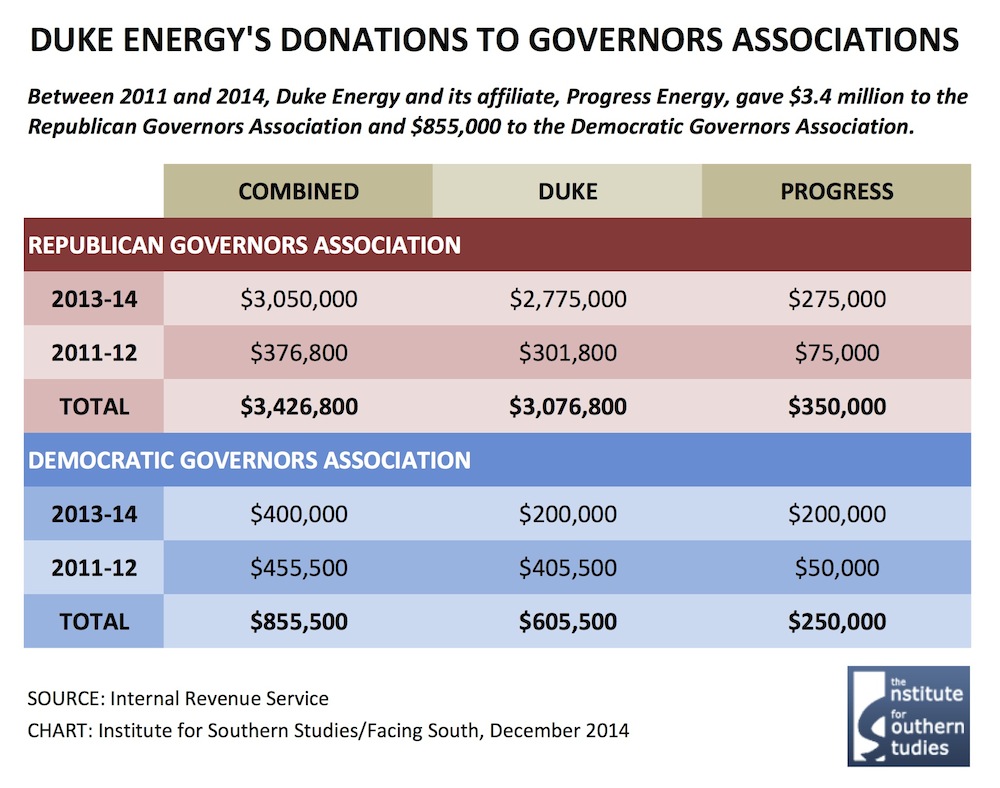 Tags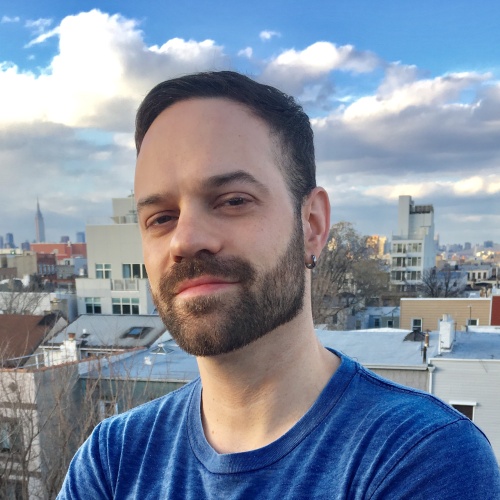 Alex is an investigative journalist based in Brooklyn, New York, and a reporter for the money-in-politics website Sludge. He was on staff at the Institute for Southern Studies from 2014 to 2016. Additional stories of Alex's have appeared in the International Business Times, The Nation and Vice.com.