The UAW's hovering presence forces Nissan in Mississippi to behave better even without an election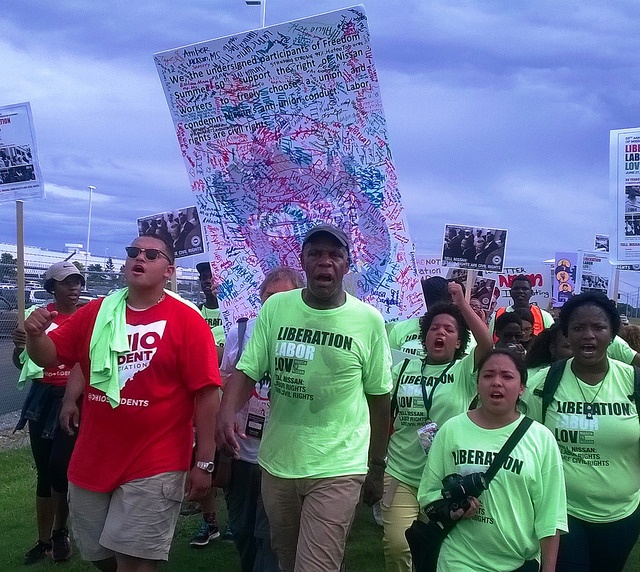 OXFORD, Miss. -- I remember my late father, a tool and die maker, telling me with pride how the company he worked for in central North Carolina paid fair wages, offered good benefits, and treated workers with respect. "They do that to keep the union out," he said.
As I got older and more jaded about business practices in America, I wondered, "How would Dad's company have treated its workers if it didn't have to worry about a union?"
Chip Wells knows the answer: Even the unofficial presence of a union and its supporters help workers long before an election is held and can force a company to act right. Without that presence, companies are free to act badly.
You may recall stories in this blog about Wells, the 44-year-old, 12-year worker at the Nissan plant in Canton, Miss., father of two, and veteran with tours in Iraq and Afghanistan. He's also veteran of a 15-month battle with Nissan because he supports a vote to determine whether his fellow workers can join the United Auto Workers.
That battle hopefully ended this month with Nissan officials agreeing to approximately $6,500 in disability and back pay for Wells, whose pro-union views were met with such hostility by managers that he had to take unpaid medical leave. The National Labor Relations Board ruled that Nissan's treatment of Wells constituted unfair labor practices. Still, the board did not require the company to provide compensation.
Nissan's agreement this month to compensation payments "was the minimum they could have done," Wells said. "I'm disappointed or mad or whatever that I had to fight just to get what I was entitled to."
However, he said, he is satisfied with the decision. "When they saw the pastors were not going to leave me hanging … and they started getting questions from me and the outside, (Nissan) said … 'We better go ahead and settle up.'"
The "pastors" are members of the Mississippi Alliance for Fairness at Nissan (MAFFAN), a key organization in the years-long grassroots effort to get Nissan to agree to an intimidation-free union election and to address concerns about working conditions such as a years-long drought in pay raises, arbitrary decisions on work shifts and hours, the hiring of temporary workers, workplace safety, and other issues.
MAFFAN embraced Wells' case as a prime example of what can happen when workers have no voice inside a plant that ironically was financed in part through hundreds of millions of Mississippi taxpayer dollars.
Nissan "evidently know(s) they have been participating in some practices that violate his rights as a citizen and worker," said the Rev. Melvin Chapman, a MAFFAN member and pastor of the Sand Hill Baptist Church in Edwards, Miss.
Here's Nissan spokesman Justin P. Saia's e-mailed response to the Wells case: "Nissan has a well-known process for employees to file for short-term disability, as well as a robust process for evaluating and resolving employment issues. … Nissan and the employee were able to reach a satisfactory outcome." He declined further comment due to "privacy concerns."
Wells isn't the only employee at Nissan's Canton plant whose pro-union views have gotten him into trouble. Calvin Moore, an 11-year veteran who worked in the body shop, was terminated in March 2014 for what the UAW publication Our Voices called "trumped up" and non-specific charges that really were a cover for management's anger at Moore's outspoken support of a union. After a campaign that included international support from as far away as Brazil and a Jackson, Miss.-area student protest, Moore was re-instated with two months back pay.
Just last week, Nissan turned down an offer by the U.S. State Department to serve as a mediator in the dispute between the company and the United Auto Workers over anti-union activity at the plant. Joining the UAW in the request for federal assistance was the IndustriALL Global Union Federation.
Nevertheless, the hovering presence of the UAW office on Nissan Parkway and the growing grassroots movement around it may have been factors in several recent actions by the giant automaker. Workers finally got a pay raise after the UAW complained that many workers had gone nearly seven years without one.
Following the UAW and MAFFAN's longstanding complaints about the company's growing dependency on temporary workers who receive less pay with few or no benefits, the company announced a new shortened timetable for temporary workers to be eligible for fulltime, permanent status.
The UAW and MAFFAN's rallying cry that "Labor Rights Are Civil Rights" could also have been echoing in Nissan officials' ears when the company announced a $500,000 education grant to predominantly black Canton and $100,000 gift to the Medgar and Myrlie Evers Institute.
"Ultimately, the choice on who represents employees is theirs and theirs alone," Nissan spokesman Saia said. "Nissan respects the right of our employees to decide who should represent them."
People like the Rev. Melvin Chapman are going to keep reminding Nissan of such claims. "We intend to keep voicing the necessary need to do the right thing. We certainly hope it is having an impact."

(A version of this column ran recently in the Jackson Free Press of Jackson, Miss.)
Tags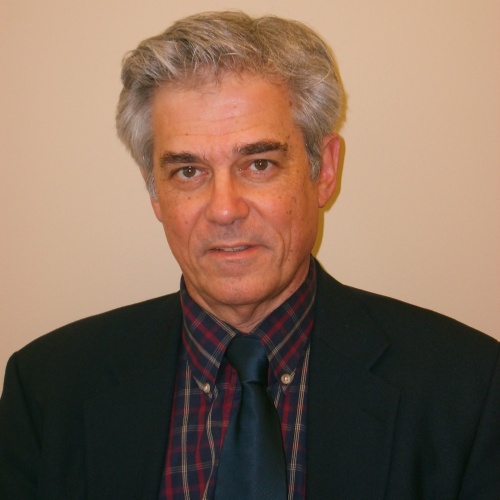 Joe Atkins is a professor of journalism at the University of Mississippi and author of "Covering for the Bosses: Labor and the Southern Press." A veteran journalist, Atkins previously worked as the congressional correspondent with Gannett New Service's Washington bureau and with newspapers in North Carolina and Mississippi.