What does Walmart's wage hike mean for workers?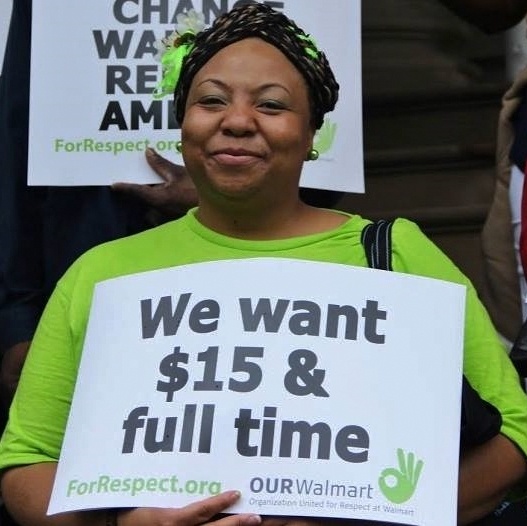 With great fanfare, this week retail giant Walmart announced it would be boosting starting wages for its employees to $9 an hour beginning in April and again to $10 in February 2016.
Walmart was prodded to increase wages for a number of reasons, including a tightening job market where competitors like the Gap and Ikea already paid more. Walmart's decision also comes after a multi-year organizing campaign by various labor groups that led to strikes and relentlessly bad press (the company fell to last place in American Customer Satisfaction Index scores released last week) for the company over issues of low pay and overreliance on part-time workers.
In its announcement, Walmart claimed the wage hikes cover about 500,000 of its 1.3 million employees, although for many the raise may be small. According to The New York Times, only about 6,000 Walmart workers make the federal minimum wage of $7.25 an hour. Because of labor competition and state and local minimum wage laws higher than the federal baseline, "Walmart says its part-time workers already earn an average wage of $9.48," notes the Times, "and full-timers an average of $12.85."
Walmart workers in the South will likely benefit the most. Out of the 28 states in the country with minimum wage laws higher than the federal rate, only three are in the South (Arkansas, Florida and West Virginia). As a result, a greater share of Southern employees -- especially African-American and Latino workers -- are working under the lower federal minimum wage floor.
Due to the sheer size of Walmart's labor force, the increase will also have a ripple effect, helping put upward pressure on wages for the lowest-paid workers in the South and country -- continuing a trend over the last two years due to the growth of low-wage service jobs.
Taxpayers will also see at least a small benefit: As numerous reports have shown, one costly aspect of Walmart's low-wage model has been to force tens of thousands of employees to depend on reduced-price lunches, subsidized housing and other public assistance to make ends meet.
While Walmart's wage increase is a big victory for workers organizing at the company, the hike falls far short of what employees and labor have been demanding: a boost to $15 an hour, as well as a greater say in on-the-job decision-making. To many, Walmart's relatively small increase looks like nothing more than an attempt to deflect the growing movement for more substantial wage increases. As Tom Juravich, professor of sociology at University of Massachusetts, Amherst told Fortune:
This is a symbolic victory for Wal-Mart. They have no intention to meet the Fight for $15's demands. This is a classic technique that we see in collective bargaining and organizing campaigns. Management will give a small or symbolic raise to take the energy out of the campaign. That's what they're intending to do here.
Already, the National Retailers Association has pointed to Walmart's move as a reason to halt state and federal legislation to increase the minimum wage, issuing a statement that reads in part:
Today's announcement by Walmart regarding associate wages is just another example of the power of the marketplace ... Government mandates that arbitrarily require businesses to implement politically driven policy are unnecessary and, in fact, create hurdles to job creation, curtail capital investment and pose as barriers to a sustained economic recovery.
A spokesman for the industry-backed Employment Policies Institute echoed, "Just because a $10 minimum wage is the right choice for Walmart ... does not mean it should be mandated for all other businesses."
But the benefits of Walmart's announcement are minimal compared to the more sweeping economic gains that would come from an across-the-board hike in the minimum wage. As Josh Bivens of the labor-linked Economic Policy Institute notes:
Even if all 500,000 Wal-Mart workers identified in today's announcement actually get a raise, this pales in comparison to the roughly 27 million workers that would have gotten a raise under last year's Harkin-Miller bill to increase the Federal minimum wage to $10.10 -- more than 50 times more workers than under Wal-Mart's policy change.
Walmart's decision, which also included more say over scheduling decisions, was also aimed at derailing a more long-term threat to the company: The prospect of workers winning a union with real bargaining power -- a frightening prospect not only for Walmart, but other major retailers. As Lydia DePillis of The Washington Post concludes, "Ultimately, this is all about control. And Wal-Mart's just doing what it has to do to keep it."
Tags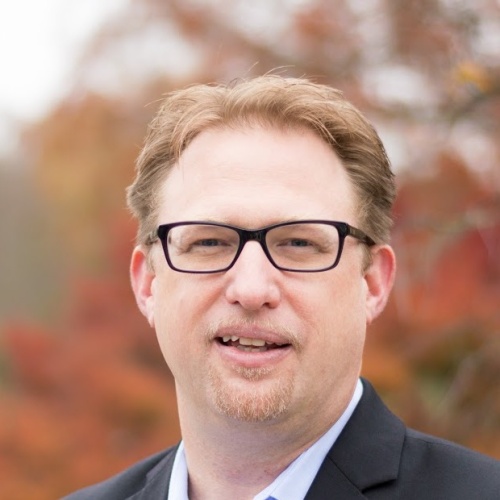 Chris Kromm is executive director of the Institute for Southern Studies and publisher of the Institute's online magazine, Facing South.