Immigrant mothers held in private detention facility in Texas threaten to renew hunger strike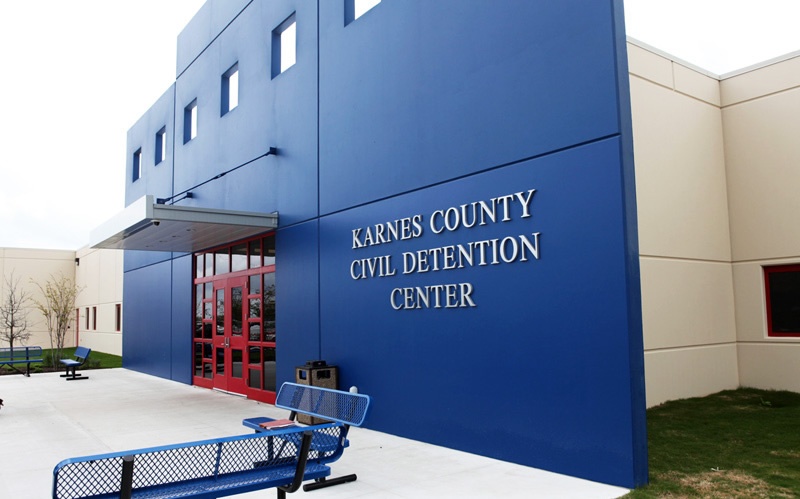 Mothers held at an immigrant family detention center in Karnes City, Texas who went on a hunger strike last week are threatening to renew their protest next week unless they and their children are released immediately.

Dozens of women, mostly migrants from Central America seeking asylum in the U.S., launched a five-day hunger strike on March 31 to draw attention to their desperate situation and their children's deteriorating health. Nearly 80 mothers participated at first, but that number fell to about 20 by the end of the strike on April 4 as women experienced threats from guards and a few were even confined to an unlit room with their children.

"We deserve to be treated with some dignity and that our rights to the immigration process be respected," they said in a letter released March 31 and signed by 78 women. Expressing concerns about their children's well-being and pleading for their release, they added, "We know that any mother would do what we are doing for their children."

Many of the mothers have been held in detention for months despite passing "credible fear" interviews, which is the first step to receiving asylum and makes them eligible to be released as their cases are processed. In response to the surge in children and families arriving from Central America last summer, the Department of Homeland Security (DHS) instituted a blanket policy to detain mothers and children seeking asylum as a deterrent to other migrants. A federal district judge struck down that policy in February, but officials have continued to detain many families eligible for release by citing other factors or posting excessively high bonds.

Individual women have shared their experiences at Karnes in letters posted to the website of the End Family Detention advocacy network. One woman who has been held there since the facility was converted into a family detention center last August wrote that her daughter wasn't eating and was losing weight. She was also worried about unsuitable drinking water at the center, which is located in an area where thousands of oil and gas wells have been drilled, but didn't have enough money to buy water from the store. Colorlines reported that the women are paid $3 a day to work at the facility -- the price of a single bottle of water.

Immigrations and Customs Enforcement (ICE) spokespeople have denied being aware of a hunger strike at the center. However, advocates in contact with the detainees reported that the women experienced retaliation from guards and ICE officials in response to the protest. Three women and their children were even locked in an unlit room in the medical infirmary on the first day of the strike. Mothers were also threatened with separation from their children and with deportations. Such threats are routinely made in the facility in response to issues like children's misbehavior but increased during the strike, according to Cristina Parker with Grassroots Leadership, a nonprofit that advocates for the abolition of private prisons.

The Karnes facility is managed by Florida-based GEO Group, the second-largest private prison company in the country. In addition to managing private prisons, GEO Group operates several immigrant detention facilities, where there have been accusations of abuse and mistreatment. Immigrants at Karnes have previously reported sexual abuse by guards, although a federal investigation into the matter ultimately found no evidence of it.

A series of strikes involving hundreds of detainees has rocked GEO Group's immigrant detention center in Tacoma, Washington over the past year. Detainees there demanded better food, medical care, and pay for their work, and for the end of deportations. And earlier this week, an immigrant detainee died in GEO Group's Adelanto facility in Palmdale, California following alleged medical neglect.

Investigators from DHS' Office of Civil Rights and Civil Liberties are looking into recent reports that women at Karnes were confined in dark rooms as retaliation for the strike. Mohammad Abdollahi with the immigrant support and advocacy organization RAICES in Texas told Facing South the women were scheduled to talk with investigators.

RAICES has been working to build momentum around one family's case: that of Delmi Cruz and her 11-year old son, Alexis. The Cruzes have been detained at Karnes for seven months and were one of three families put in isolation during the strike. Volunteers working on the family's case say that Alexis has not been the same since. Delmi and Alexis were detained at Karnes in September after Delmi, who had been living in the U.S. for a few years with another child who is a U.S. citizen, went back to Central America to get her son because she feared he would be recruited into gangs there.

While Delmi and Alexis have both passed "credible fear" interviews, Delmi's record of a previous deportation makes her ineligible for bond. The only way for them to be released is for ICE to approve her request of being released on parole. The RAICES campaign on Delmi and Alexis' behalf calls on supporters to contact ICE Director Sarah Saldana to ask her to sign their release. The petition addressed to Saldana reads in part:
I ask that you, as Director of ICE, as a Latina and as a mother yourself, take action to make sure that Delmi Cruz and her son are released from detention. This deterrence policy by the Obama Administration is only bringing harm to families who have no choice but to flee extreme violence and seek refuge, here in the United States.
Advocates hope that winning Delmi and Alexis' release would spur the release of other families held at Karnes.
Tags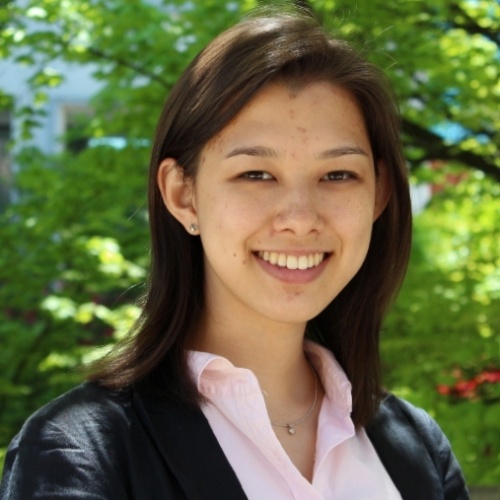 Allie is a research fellow at the Institute for Southern Studies and is currently studying at the Yale School of Management. Her research focuses on demographic change, immigration, voting and civic engagement.