Corporations under growing shareholder pressure to disclose political influence spending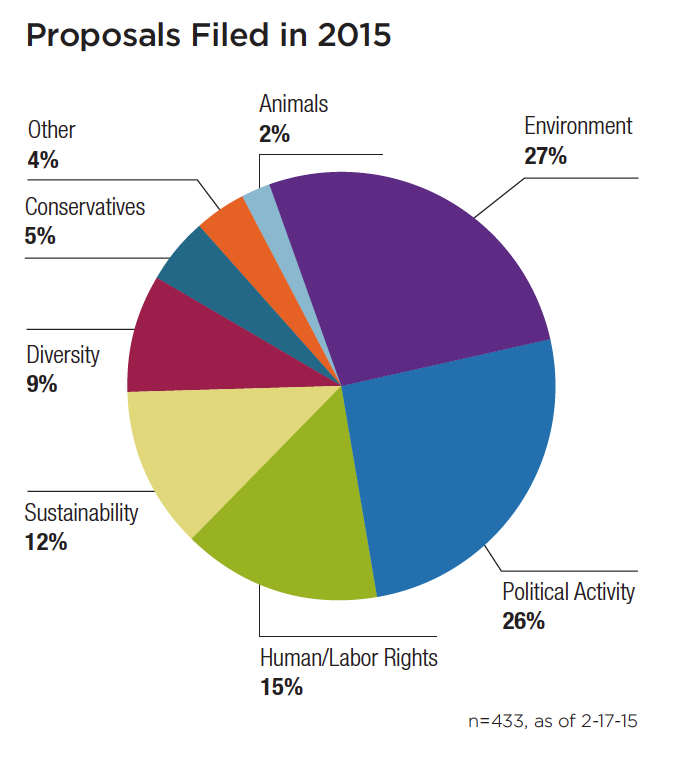 Since the Supreme Court's 2010 Citizens United ruling allowed corporations and unions to inject unlimited money into elections, political spending by corporations has ballooned. But so has investor concern about such activity.
This spring, according to the Corporate Reform Coalition, a network of more than 75 organizations and individuals seeking "to promote corporate governance solutions to combat undisclosed money in elections," over 100 U.S. companies are facing shareholder resolutions asking them to disclose this information.

Members of the coalition said in a conference call held last month that the ultimate goal is for the Securities and Exchange Commission to rule that all publicly-traded companies must disclose their political spending. In addition, five state treasurers, including North Carolina's Janet Cowell (a Democrat), sent a letter on April 21 to the SEC calling for this requirement. But to date, SEC Chair Mary Jo White has been silent on the matter.

The shareholders and their allies say stepped-up disclosure is necessary because corporate political spending subjects investors to new risks. "Investors have a right to know what candidates or issues their investments are going to support or oppose," says Public Citizen's Susan Harley.

Resolutions addressing the political activity of corporations, including lobbying and election spending, make up over one-quarter of all the social and environmental proposals being brought up at shareholder meetings this spring, according to Proxy Preview, an annual report on shareholder resolutions by the As You Sow Foundation, the Sustainable Investment Institute and Proxy Impact. Major corporations including Bank of America and Duke Energy, both based in Charlotte, North Carolina, are among those being called upon by shareholders to disclose their political activities.

Duke Energy, the nation's biggest electric utility, was ranked as North Carolina's most politically powerful corporation in Facing South/Institute for Southern Studies' "Tar Heel Power Brokers" report, a study measuring political influence of North Carolina groups based on their lobbying and election spending. At its May 7 shareholder meeting in Charlotte, the company will face a resolution from the Nathan Cummings Foundation, which "seek[s] to make progress on two pressing and interconnected problems … inequality and climate change," to disclose its political spending.

Duke Energy faced the same resolution last year, when it was approved by 49 percent of shareholders. Approval votes of over 40 percent are considered very significant by experts. These resolutions are non-binding and only "advisory" in nature, but if a company ignores a resolution with a high approval percentage shareholders may be advised to vote against the company's board.

At its shareholder meeting today, Charlotte-based Bank of America will take up a proposal to disclose the bank's lobbying activities put forward by the trade union American Federation of State, County and Municipal Employees. A lobbying proposal last year received 30 percent shareholder approval. Bank of America ranked No. 42 among North Carolina's political power brokers.

One company that has already moved to disclose political spending due to shareholder pressure is the tobacco giant Reynolds American, Inc. (RAI), based in Winston-Salem, North Carolina. The company ranked 11th in the Facing South/Institute for Southern Studies power brokers report.

RAI, which also has its shareholder meeting on May 7, began disclosing its political activity in 2012 after a shareholder requested "greater transparency."

Shareholder efforts at Reynolds have brought to light spending by the company that would have been difficult or impossible to uncover otherwise. For example, last year the company's self-disclosure statement revealed that Reynolds made a $50,000 donation in 2013 to the Renew North Carolina Foundation, set up to boost Republican Gov. Pat McCrory's policies. As a 501(c)(4) "dark money" nonprofit, Renew North Carolina is not required to disclose its donors.

RAI's latest disclosure released in April shows the company gave $50,000 in 2014 to North Carolina House Legislative Partners, a 501(c)(4) nonprofit created to support Republican state House members. It also contributed at least $146,000 to the N.C. Chamber of Commerce, the state's leading business trade association and a major political force, and at least $50,000 to the Winston-Salem Chamber of Commerce.
In total, RAI gave at least $4.3 million to a wide range of political nonprofits and PACs in 2014, up from approximately $3.3 million in the previous year.
The movement to expand such disclosures is growing, with 10 resolutions on corporate political activity receiving majority support of shareholder votes in the past four years.

"Shareholders are winning the public debate in support of disclosure," says Harley.
Tags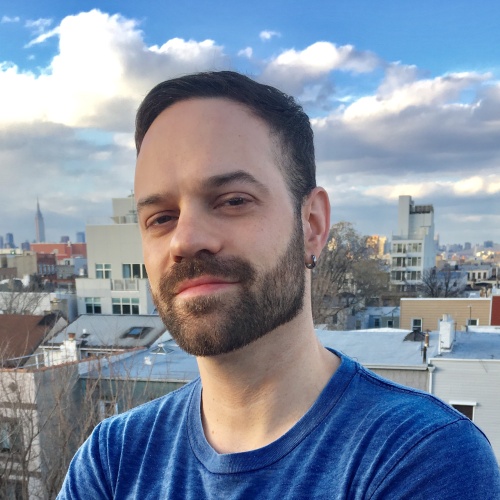 Alex is an investigative journalist based in Brooklyn, New York, and a reporter for the money-in-politics website Sludge. He was on staff at the Institute for Southern Studies from 2014 to 2016. Additional stories of Alex's have appeared in the International Business Times, The Nation and Vice.com.