From fracking to coal waste, NAACP confronts environmental racism in North Carolina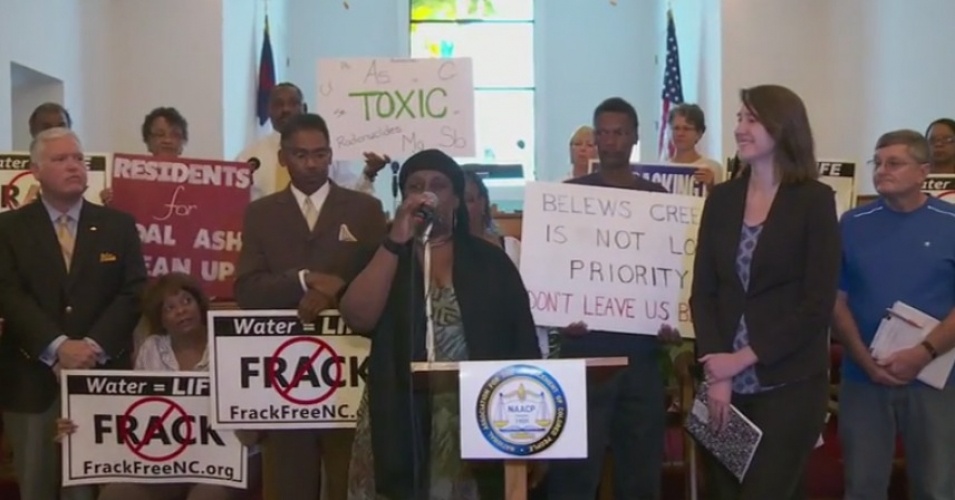 By Sarah Lazare, Common Dreams
The organization that spurred the south's "Moral Mondays" movement announced last week it is launching a civil rights investigation into the disproportionate public health hazard that fracking and coal ash pollution pose to poor communities and people of color in one North Carolina county.
The NAACP probe is specifically aimed at uncovering environmental racism in Stokes County but has broad implications for a state whose coal waste contamination and just-greenlighted fracking tests have garnered nation-wide attention—and concern. 
"We wish we didn't have to but we are committed to doing so, to investigate and really bring justice around this issue of coal ash and about fracking, and about the injustices of these industries that operate without any regard for the human rights of the people who are impacted by this pollution," declared Baltimore-based Jacqui Patterson, director of the NAACP Environmental and Climate Justice Program, at a May 27 news conference at the Rising Star Baptist Church in Walnut Cove, North Carolina.
The NAACP will be working with the organization's North Carolina and Stokes County chapters to pursue the investigation.
The initiative was revealed just days after environmental regulators issued the state's first ever contracts to launch fracking tests at select locations. One of those sites is in the majority-black community of Walnut Tree—located in Stokes County, which is more than 90 percent white.
That fact alone is raising concerns that people of color will be disproportionately impacted by the numerous hazards associated with a potential fracking sites—including dangerous pollution of drinking water.
But it doesn't stop there. Residents are worried that fracking could compromise the stability of the massive coal ash waste pond at Belews Creek Steam Station owned by Duke Energy. The company's toxic and leaking coal ash ponds across the state have attracted international attention, but according to residents, an inadequate regulatory response.
There are already signs that the Belews pond poses a threat. "Around the Belews coal ash pond, four of the 11 wells tested showed high iron, vanadium or acidic pH levels," reports the Winston-Salem Journal. "Letters from the N.C. Department of Health and Human Services advised the four well owners against drinking the water, though it is not known clearly whether the pollutants were from the coal ash pond or are naturally occurring components of the soil."
"If you look at what population is most impacted from the [Belews Creek Steam Station] coal ash pond, it is a disproportionate number of people of color and low-income people surrounding that pond," Amy Adams, North Carolina campaign coordinator for advocacy organization Appalachian Voices, told Common Dreams. "This is different from the larger community."
The NAACP insists that environmental racism must be identified and challenged. The organization is behind the "Moral Monday" and "Forward Together" protests for racial, social, economic, and gender justice that continue to sweep the state, and organizers say that the Stokes County fight is connected to this larger picture.
"Health and environmental justice are two fights we must engage in," said North Carolina NAACP president Rev. Dr. William J. Barber, II in a message read at Wednesday's announcement. "Extremist policies that undermine healthcare and environmental protections cost lives, and therefore are immoral and a violation of our most sacred values regarding equal protection under the law."
Tags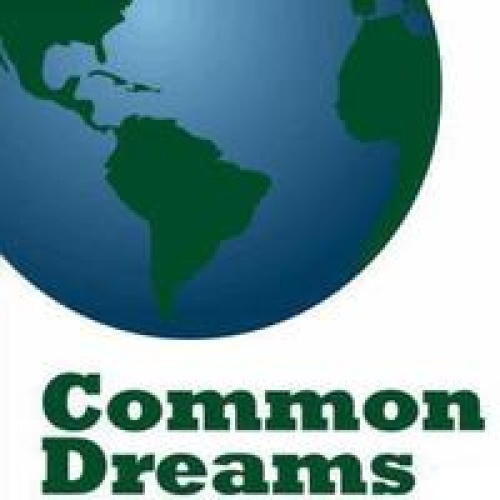 Common Dreams is a nonprofit independent newscenter that has been providing breaking news and views for the progressive community since 1997.