Report: Thousands of North Carolinians disenfranchised last year by restrictive new election law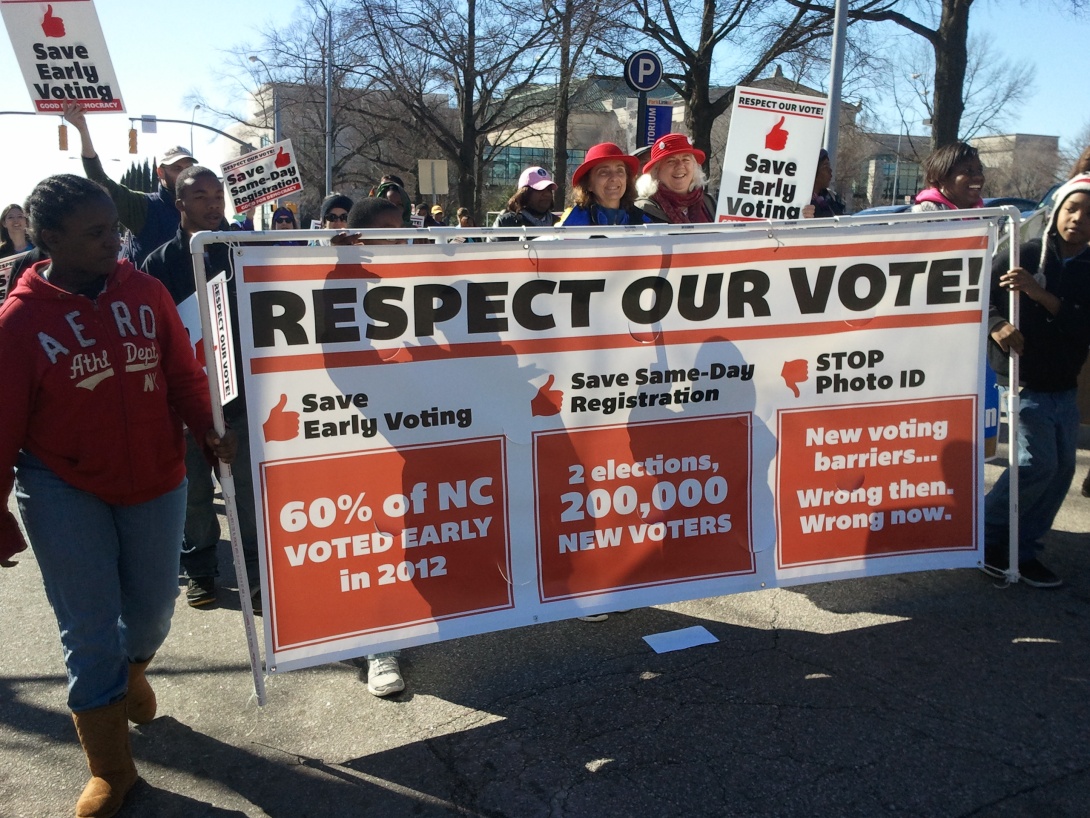 North Carolina will be an important battleground in the 2016 elections. The state will feature the most competitive U.S. Senate race in the country and a race for governor, and it will again be a pivotal swing state in the presidential election.

But with Election Day just over a year away, North Carolina's voting laws are in limbo. Voting rights advocates are challenging restrictive provisions the Republican-controlled legislature passed in 2013, with a federal trial scheduled to begin next month. The voter I.D. requirement that takes effect next year — and that the legislature this week voted to relax — has gotten the most attention. However, the 2013 law contains numerous other provisions already in effect that voting rights advocates say reduce overall voter participation, and particularly turnout by people of color. These include the elimination of same-day registration and out-of-precinct voting.

We now have a clearer idea of how great an impact those provisions are having thanks to a new report from Democracy North Carolina, an elections watchdog group based in Durham.

Authored by the group's associate research director Isela Gutierrez* and executive director Bob Hall, "Alarm Bells From Silenced Voters" estimates that the law reduced 2014 turnout by 30,000 voters. That includes 2,344 people who cast provisional ballots that were rejected but would have counted before the law's passage. According to the report:
In the major elections of 2008, 2010, and 2012, North Carolina voters resolved many last-minute problems at the polls by relying on two problem-solving procedures — same-day registration (SDR) during early voting or out-of-precinct voting on Election Day. But these safety options were eliminated by the 2013 election law. As a result, our research indicates that thousands of North Carolina voters arrived at the polls in 2014 only to be turned away.
The affected provisional voters included people of all races, genders and political affiliations. But African-American voters were much more likely to be affected: While they comprise only 22 percent of registered voters in North Carolina, they accounted for 38 percent of the silenced provisional voters.

On the same day the law was signed by Gov. Pat McCrory (R), a coalition of voting rights advocacy groups filed a federal lawsuit seeking to have it overturned, citing the disparate racial impact. The trial is set to begin July 13. That day, the state NAACP, one of the groups challenging the law, has planned a "Mass Moral Monday" in Winston-Salem, where the trial will take place. The day of protest will include a press conference, teach-ins and a march and rally for voting rights.

In the event the law is not overturned before the 2016 election, Gutierrez and Hall offer a number of recommendations to help the state and county boards of elections reduce the number of disenfranchised voters. They include intensified voter education, improved training for elections officials, documentation of voters who report out of precinct and are turned away, and more staff at polling places.

"Voter education, staffing and poll worker training are the three most important elements to focus on in advance of 2016," Gutierrez told Facing South. "That's really going to require some additional resources from the state, as right now counties bear the burden of funding elections."

Democracy N.C. is also calling for policies to improve voting access, such as online voter registration and better compliance with the National Voter Registration Act of 1993, which requires registration opportunities at the Division of Motor Vehicles and Division of Social Services. Democracy N.C. and other watchdogs recently discovered that voter registrations originating from those agencies in North Carolina have drastically decreased during McCrory's tenure, and they have threatened to sue if the problem is not fixed promptly.

"Rather than allow similar problems, plus the strain of a new photo I.D. requirement, to disenfranchise an even larger number of voters during the 2016 presidential election, election officials and lawmakers must heed the warnings from 2014," said Gutierrez.

* Isela Gutierrez sits on the board of the Institute for Southern Studies, which publishes Facing South.
Tags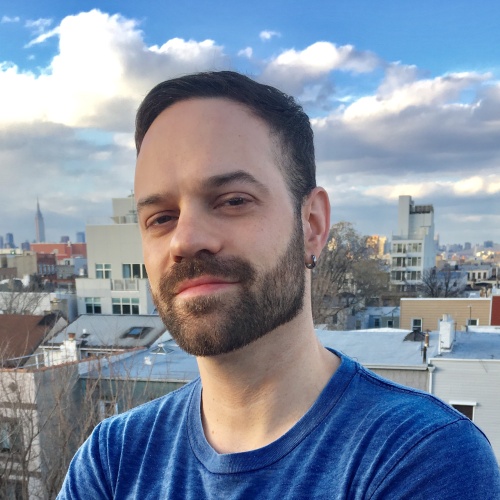 Alex is an investigative journalist based in Brooklyn, New York, and a reporter for the money-in-politics website Sludge. He was on staff at the Institute for Southern Studies from 2014 to 2016. Additional stories of Alex's have appeared in the International Business Times, The Nation and Vice.com.