The uncertain future of voter ID in North Carolina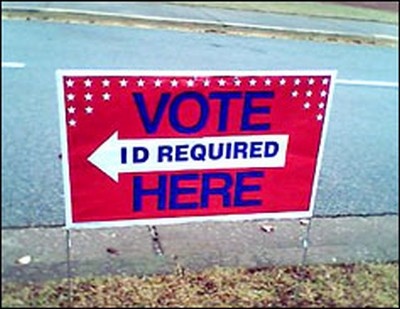 In the federal trial underway in Winston-Salem, North Carolina challenging the state's restrictive 2013 voting law, one much-discussed provision is not under consideration: the voter ID requirement.

Just a few weeks before oral arguments in the trial were set to begin, state lawmakers significantly scaled back the photo ID requirements, which were among the strictest in the country. Changes to the law include accepting DMV-issued IDs that have expired within the past four years and notifying early voters who lack ID about voting by a mail-in absentee ballot.
But the most significant change was what state Rep. David Lewis (R-Harnett), chair of the House Elections Committee, called a "fail-safe" measure for voters who lack photo ID, which could be as many as many as 318,000 people, according to a 2013 analysis by the state board of elections. Under a provision in the new law, those voters can now show up to the polls, sign an affidavit citing a "reasonable impediment" to obtaining photo ID, submit another form of identification and cast a provisional ballot. As long as the reasonable impediment is not "factually false," the ballot should be counted.

Although the changes, and particularly the "reasonable impediment" provision, are quite expansive and favorable to voters, voter ID is still technically the law of the land. That raises significant questions about the new law's potential impact on voters.
An end to voter ID?
Voter ID proponents have been critical of the measure. "There's no voter ID in North Carolina," lamented election policy analyst Susan Myrick of the conservative Civitas Institute. "It's over."

Indeed, the expansiveness of the reasonable impediment provision was key to a federal appeals court approving a South Carolina voter ID law with a similar provision under the Voting Rights Act in 2012. Judges in that decision acknowledged that the way the reasonable impediment provision would be carried out in South Carolina means the state's law essentially "does not require a photo ID to vote." South Carolina's provision closely resembles North Carolina's.

To cast a provisional ballot under North Carolina's reasonable impediment provision, a voter who lacks ID can complete an affidavit in which they cite one of the following reasons as a barrier to obtaining one:
Lack of transportation

Disability or illness

Lack of birth certificate or other documents needed to obtain photo ID

Work schedule

Family responsibilities

Lost or stolen photo ID

Photo ID applied for but not received by the voter voting in person
Voters also have the option of writing in another reason not included in the list.
Voters must then provide another form of identification, which could be a voter ID card or another document that lists the voter's name and address such as a utility bill or bank statement. Alternatively, voters can provide their birth date and last four digits of their Social Security number. If the information provided in the affidavit is verified by the county board of elections, the provisional ballot is to be opened and counted.
There are only three exceptions to the ballot being counted: 1) the voter made obviously nonsensical statements, 2) the reason given is merely denigrating to the law (e.g., "The law is stupid."), or 3) the reasonable impediment is challenged and found to be factually false.
Challenges to reasonable impediment declarations can be brought only by another voter in the same county; county elections boards cannot challenge reasonable impediment claims. The burden of proof is on the challenger, and county boards that arbitrate the challenge are directed to "construe all evidence presented in the light most favorable to the voter submitting the reasonable impediment." County boards must determine the validity of the challenge not based on how "reasonable" the impediment given is but on whether it is factually true.
Voters who use the reasonable impediment declaration to cast provisional ballots are supposed to be contacted by the state board of elections for help in obtaining a photo ID.  As the law stands now, there is no limit to how many times a voter can cast a ballot under the reasonable impediment provision.
"The gold standard that we've tried to apply in this election conversation is that we want every voter to take part," Rep. Lewis said. "If we're going to err, we want to err on the side of the voter."
Informing voters will be critical
However, voting rights advocates worry that confusion over the revamped requirements may result in voters being kept away from the polls.
Democracy North Carolina's associate research director Isela Gutierrez said that robust public education on the changes will be critical for the new measures to be effective. But she raised concerns that election officials "don't seem to be putting the same kind of effort and enthusiasm [into public education] as when they put forth the ID."
Since the voter ID law was enacted in 2013, state and county elections boards have been tasked with informing the public about ID requirements. During the 2014 mid-term elections, people who voted in person were informed that they would need a photo ID to vote beginning in 2016. The board also sent mailers to voters identified as potentially lacking ID and has been working with community groups and individual voters to inform them of the changes and help those who lack valid photo ID obtain one.
The state board has recently updated its website and its voterid.nc.gov pages with details of the election law changes, including the reasonable impediment provision. State board of elections spokesperson Joshua Lawson told Facing South the board is working on a public education campaign that will include TV and radio public service announcements.
But Lawson emphasized that the board views the reasonable impediment provision as an exception to the law, which is still that voters must present ID at the polls. He encouraged voters who have ID (and an estimated 97 percent of voters do) to bring it to avoid lines and other complications.
Poll worker training will also be critical, said Democracy NC's Gutierrez. Her group recently released a report that included information on how confusion about voting law changes and under-preparedness among poll workers contributed to voters being turned away in the 2014 elections.
"How it's all going to pan out is going to be dependent on good training from the state board of elections and especially in the counties," Gutierrez said.
Lawson said the state board is developing guidelines based on election rules that are being finalized following public comment sessions. Lawson added that the guidelines, which will be distributed to county boards and be publicly available, would provide a strict interpretation of election rules and specify what poll workers cannot consider to verify a voter's identity.
Voter suppression through confusion
In South Carolina, the reasonable impediment provision has been in effect since 2013. But with only low-turnout elections to test it on since the provision went into effect, it's difficult to say what the law's effect has been.
First implemented in 2013 municipal elections, South Carolina's reasonable impediment provision was tested statewide in the 2014 mid-terms. That year, which saw a 40-year low in voter turnout for a South Carolina general election, there were 126 reasonable impediment provisional ballots cast in the primary, primary runoff and general elections, according to numbers provided by the S.C. State Elections Commission. Of those, none were tossed out due to a false affidavit.
But observers have raised concerns that South Carolina's law causes confusion about photo ID requirements. For example, voters in a 2013 bond referendum in Richland County were greeted by big red posters that declared in bold print: "VOTING IN PERSON NOW REQUIRES PHOTO ID." Wrote Cindi Ross Scoppe in a column for The State newspaper:
I don't mean to pick on the Richland County Election Commission for putting out misleading information. It is, after all, following the lead of the State Election Commission, which produced the posters and displays the "must have photo ID to vote" message on its homepage, and even in its more detailed explanation leaves unsophisticated voters thinking that's a requirement for voting.

It's not.
The "VOTING IN PERSON NOW REQUIRES PHOTO ID" flyer (at center below) was a revision to a previous State Election Commission flyer that said "VOTING NOW REQUIRES PHOTO ID" (at left), explained commission spokesperson Chris Whitmire. In response to criticism that the flyers misrepresented the voting law, the language was revised to the current version that states, "PHOTO ID REQUIREMENTS NOW IN EFFECT" (at right).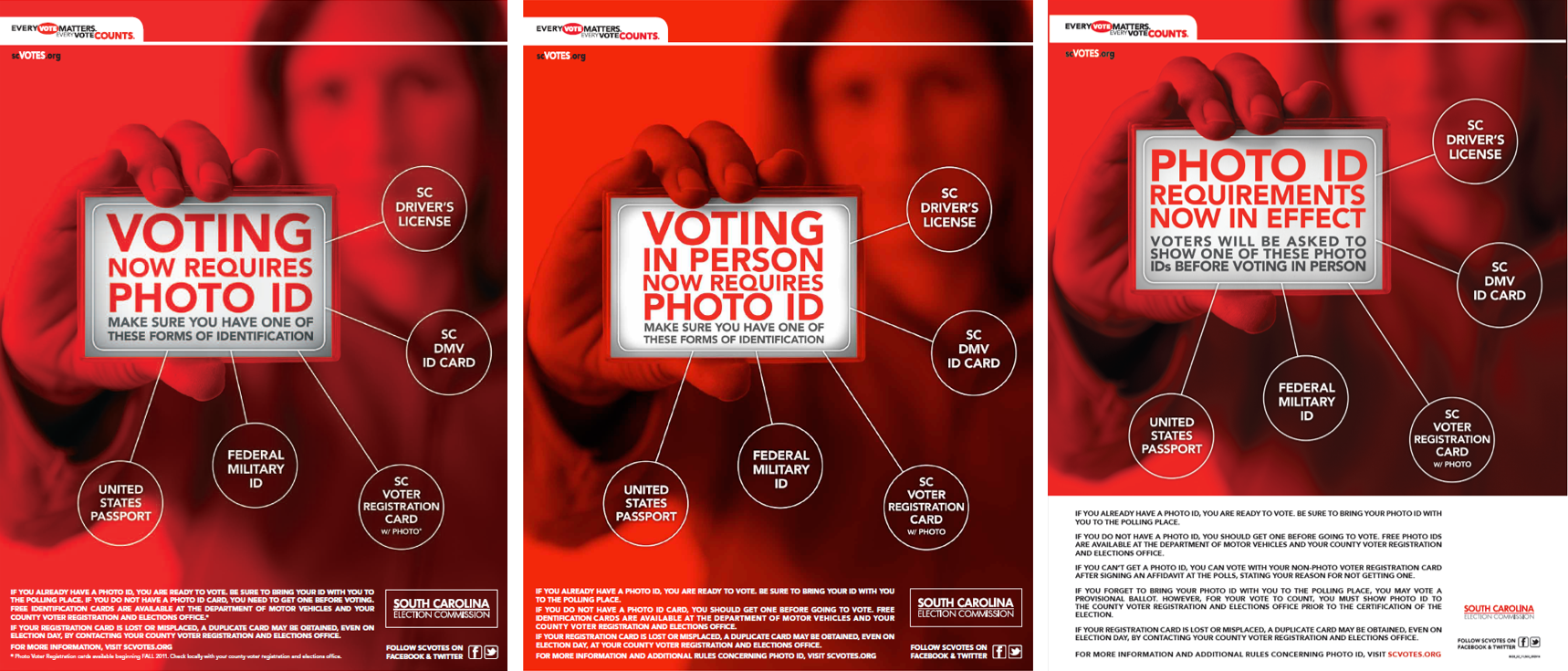 "[The law] accomplished its original goal of suppressing the vote by confusing people," said Brett Bursey, executive director of the South Carolina Progressive Network.
Bursey points to low voter turnout rates among the poor, young and people of color and the barriers they already face to voting. He worries that the confusion over the photo ID law could be one more thing that discourages them from showing up at the polls.
There are also stories from South Carolina about poll workers incorrectly telling voters who lacked a photo ID that they couldn't vote. Some of these voters shared their experiences with Scoppe at The State. Whitmire said that the commission received calls reporting poll managers giving incorrect information, but the problem was not widespread.
Whether North Carolina will face such problems remains to be seen. While the federal trial underway over the state's voting law is not considering the ID provision, a pending challenge in state courts is focused specifically on the ID requirement.
Allison Riggs of the Southern Coalition for Social Justice, which is representing plaintiffs in both the state and federal lawsuits, said the state of North Carolina has requested that the state case, which is scheduled to go to trial next month, be tossed out, arguing the recent changes to the law make the challenge moot. But plaintiffs' attorneys have requested the trial be delayed until after the 2016 primaries to gather more information on the revised law's impact.
"We need to do more analysis. We probably need to see an election with the new ID law," Riggs said. "If [the law], in fact, is burdensome in practice, it still could be struck down."
Tags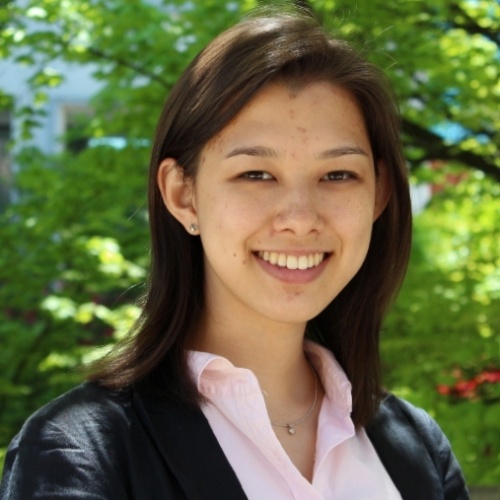 Allie is a research fellow at the Institute for Southern Studies and is currently studying at the Yale School of Management. Her research focuses on demographic change, immigration, voting and civic engagement.