'This is our Selma': Prayers, marches, teach-ins planned as NC voting restrictions go on trial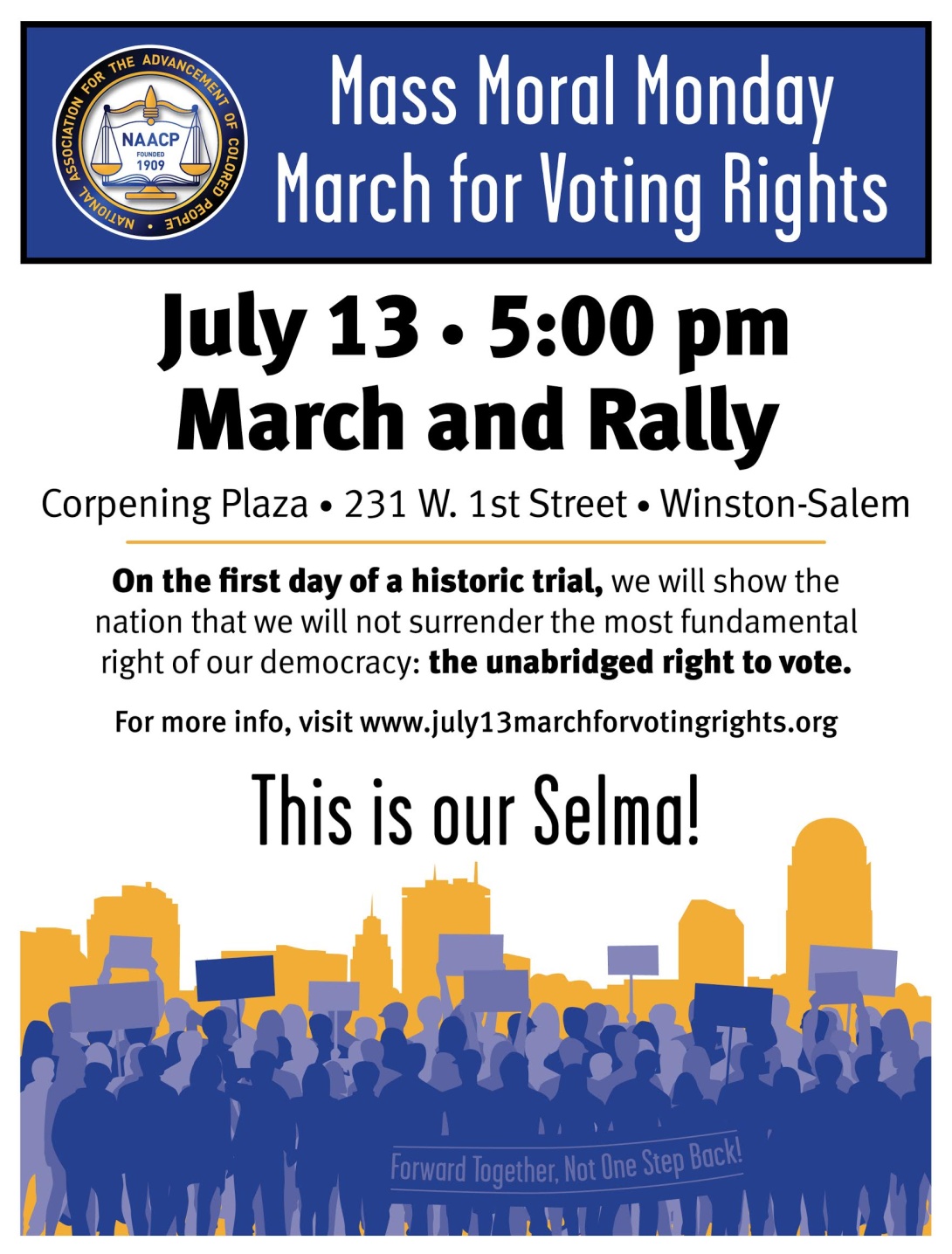 Arguments begin this week in federal court in Winston-Salem, North Carolina in N.C. NAACP v. McCrory, a lawsuit challenging the constitutionality of the most restrictive voting law in the nation. Outside the courthouse, voting rights advocates will gather for prayer, teach-ins and a mass march. They compare what's happening today to a watershed moment in the 20th century fight for voting rights.

"This is our Selma," said Rev. Dr. William J. Barber II, N.C. NAACP president. "The people of North Carolina are standing up — in the courts and the streets — because we refuse to accept the revival of Jim Crow tactics used to block access to the ballot for African-American and Latino voters."

Two years ago in June, the U.S. Supreme Court in the Alabama case Shelby County v. Holder struck down a key section of the Voting Rights Act, effectively lifting federal pre-clearance requirements for voting law changes in jurisdictions with a history of voter discrimination, most of them in the South. In the year following that ruling, at least 10 of the 15 states that had been covered in whole or part by pre-clearance requirements introduced legislation making it harder for voters to cast ballots.

Republican-controlled North Carolina led the pack: On Aug. 12, 2013, Gov. Pat McCrory (R) signed into law the state's Voter Information Verification Act (HB 589), which critics dubbed the "monster law." It shortened the early voting period by a full week and eliminated same-day registration, out-of-precinct voting, straight-party voting and pre-registration for 16- and 17-year-olds, ending recent reforms that had helped expand the state's electorate.

North Carolina's law also has a provision set to take effect next year requiring would-be voters to show one of a limited number of pieces of acceptable photo identification in order to cast a ballot. Last month, however, state legislators responded to criticism of the photo ID provision's draconian requirements by passing a law loosening the strict ID rules and allowing voters who lack photo ID to sign an affidavit and present alternative forms of identification. The ID provision is no longer being considered in the voting rights trial.

State data shows North Carolina's law disproportionately affects voters of color. In 2012, for example, 70 percent of all African Americans in North Carolina used early voting, compared to 56 percent of the overall voting population. And while African Americans make up about 22 percent of the state's voting population, they account for 41 percent of voters who used same-day registration and about 30 percent of those who cast out-of-precinct ballots.

Because the law has a disparate impact on voters of color, the N.C. NAACP argues that it violates Section 2 of the Voting Rights Act, which prohibits voting practices that discriminate on the basis of race, as well as the 14th and 15th Amendments of the U.S Constitution, which mandate equal protection under the law and prohibit denial of voting rights on account of race.

The Advancement Project is representing the state NAACP in the lawsuit, along with churches and individual plaintiffs. The Southern Coalition for Social Justice is representing other plaintiffs involved in the case including the League of Women Voters and the A. Philip Randolph Institute. The U.S. Department of Justice is also challenging the law.

Voting rights advocates have organized a host of public events around the trial, including community forums on voting rights and the screening of a film about discriminatory policing in Ferguson, Missouri. At 6 p.m. on Sunday, July 12, there will be a prayer and worship service at Union Baptist Church in Winston-Salem. As arguments get underway in court on Monday, July 13, a series of teach-ins will be held at Winston-Salem's Goler Memorial African Methodist Episcopal Zion Church on topics including voting rights, racial violence, living wages and building coalitions.
Following the first day's testimony, the N.C. NAACP and the Forward Together Moral Movement — the groups behind the Moral Monday protests at the state legislature — will lead a mass march for voting rights through downtown Winston-Salem, where the trial will take place in the U.S. District Court for the Middle District of North Carolina.

"We have a strong case against North Carolina's voting law, showing not only that the measure is discriminatory, but that lawmakers knew it would harm voters of color and passed it anyway," said Penda D. Hair, co-director of Advancement Project. "Behind each statistic and legal argument, however, are the stories of real people whose voting rights have been assaulted. Our case is about these voters and ensuring that elections are free, fair and accessible for all."

Here's an N.C. NAACP video on why voting right advocates are marching in Winston-Salem:
Tags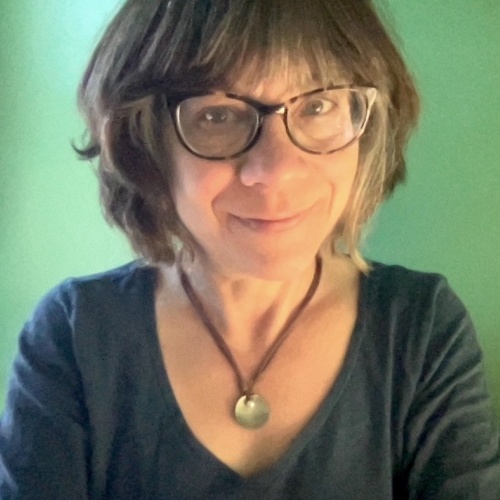 Sue is the editorial director of Facing South and the Institute for Southern Studies.