Executive in WV spill pleads guilty, gets his Bentley and millions back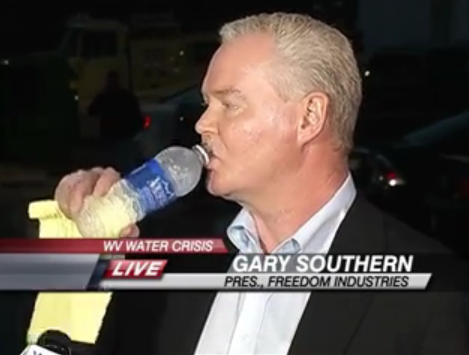 By Nadia Prupis, Common Dreams
Former Freedom Industries president Gary Southern on Wednesday pleaded guilty to pollution crimes for his company's role in a massive chemical spill in West Virginia in January 2014.
Southern is the last of six Freedom officials to plead guilty in the spill, which saw more than 7,000 gallons of hazardous waste pour from a damaged tank into West Virginia's Elk River — contaminating the state's largest public water supply, which serves 300,000 people.
Following the guilty plea, Southern faces a minimum of 30 days and a maximum of three years in prison and a fine of $300,000. Sentencing hearings are scheduled for December.
The Charleston Gazette reports:
In a hearing before U.S. District Judge Thomas Johnston, Southern pleaded guilty to negligent discharge of a pollutant, unlawful discharge of refuse into a stream, and negligent violation of a water pollution permit.

"Guilty, your honor," Southern said three times when asked by Johnston for his plea to each of the misdemeanor counts.

Asked if he committed the crimes he was pleading guilty to, Southern added, "Yes, your honor."
Southern became a notorious public face for the company after a televised press conference showed him swigging bottled water — even as Kanawha Valley residents remained under an emergency "do not drink" order — and telling reporters he'd had a "long day."
Residents who expressed anger over Southern's callousness may not be quelled by the terms of his plea deal. Under those stipulations, Southern will get back many of the assets that were seized by authorities during the investigation into the spill — including a Bentley luxury car and $7.3 million from his bank account. However, Southern will also give up the right to sue the federal government over the property seizures, which his lawyers argued in court were illegal.
Prosecutors will also drop 12 felony counts pending against Southern over separate allegations that he had hidden his personal wealth from the FBI while the bureau investigated Freedom's bankruptcy declaration last year.
However, U.S. Attorney Booth Goodwin — who previously warned that the charges would not be the end of the investigation into the spill — said the unanimous guilty pleas should serve as a "wake-up call" to other chemical company executives. "If you place our water at risk, you face prison time," Goodwin said during a press conference on Wednesday.
"You can't live without water," Goodwin said. "We have to make it crystal clear that this kind of behavior will not be tolerated."
As for why prosecutors returned Southern's assets and did not pursue more than $92,000 in cleanup reimbursement fees, Goodwin said the key to curbing environmental crimes was to send executives to jail rather than punish them financially.
"If you intentionally or even negligently allow the release of a pollutant into our water supplies, it's not about writing a check," Goodwin said. "It's about potentially checking your three-piece suit for a prison jumpsuit."
Tags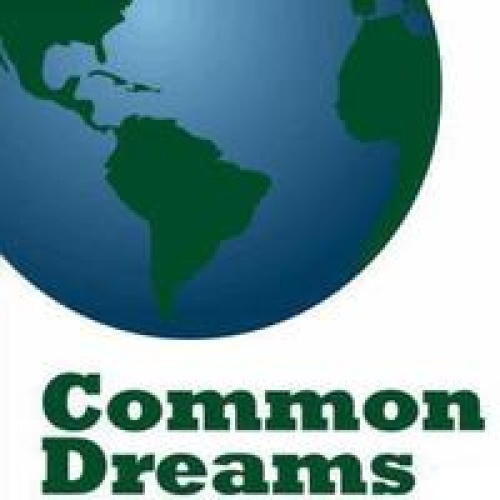 Common Dreams is a nonprofit independent newscenter that has been providing breaking news and views for the progressive community since 1997.