Gov. McCrory's mysterious role in NC sweepstakes scandal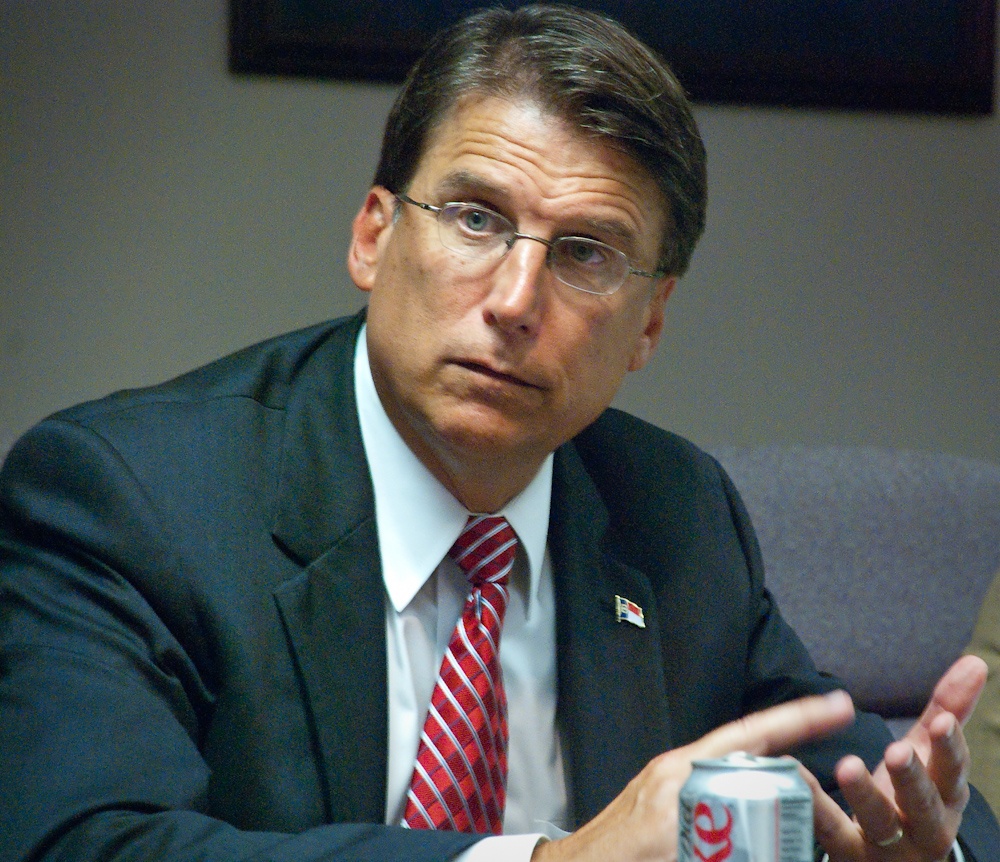 The North Carolina State Board of Elections recently concluded its two-year investigation into campaign donations made by video sweepstakes companies to top North Carolina politicians while the industry lobbied to legalize its business in the state. The case involved a sweepstakes magnate who laundered millions in illegal gambling money from multiple states, giving hundreds of thousands of dollars to numerous North Carolina state politicians in 2012. Although the investigation did find some violations of state campaign finance law, the elections board chose not to refer anyone for prosecution.  

There has been speculation about the degree to which Gov. Pat McCrory (R) was involved in the industry's pay-to-play politics since he received thousands of dollars of laundered sweepstakes money in the form of campaign contributions, worked for a law firm that played a central role in the scandal, and made dubious statements to the media.

McCrory came out of the investigation unscathed, but the case may not be over.

Earlier this month, elections watchdog Democracy North Carolina sent a letter to U.S. Attorney Thomas G. Walker and Wake County District Attorney Lorrin Freeman asking for "an independent, comprehensive investigation" of potential criminal violations by the sweepstakes industry, lobbyists and candidates for state office including McCrory, state Senate President Pro Tem Phil Berger (R), and former state House Speaker Thom Tillis (R), now a U.S. senator. The group filed the original 2013 complaint that triggered the election board's investigation.

Democracy N.C. Executive Director Bob Hall told Facing South that the money given to the candidates' campaigns "was contributed by sweepstakes industry moguls based in multiple states, and some were quite clear in saying they expected help for their industry in return, so this needs to be investigated by federal authorities."


The elections board's probe focused on gambling magnate Chase Burns (photo at left), the owner of International Internet Technologies (IIT), an Oklahoma-based company that provides computer software to video sweepstakes operators. Burns was at the center of a scandal that began unfolding in Florida in 2007 and involved a fraudulent veterans charity that funneled $300 million from illegal gambling into sweepstakes executives' pockets. The case culminated in the arrest of 57 people, the resignation of Florida's lieutenant governor and Burns pleading guilty to two counts of assisting in the operation of a lottery and forfeiting millions of dollars.

Burns laundered millions of dollars from the illegal gambling through the Chase Burns Trust — the same account from which he gave $274,500 to North Carolina candidates in 2012. Donations to candidates from a trust that took in IIT money gave the appearance of corporate political contributions, which are illegal in North Carolina, where companies must contribute to campaigns through political action committees subject to strict reporting requirements.

The Charlotte-based law firm Moore and Van Allen handled nearly all of Burns' political donations. The firm created a document for him titled "IIT Political Contribution Strategy" that recommended specific amounts of money to donate to 91 state candidates, including McCrory, raising questions about whether those were corporate funds. Hall called the document's title the "smoking gun" and said the document shows a pay-to-play approach to legalizing sweepstakes video poker.

But the N.C. elections board concluded that Burns' donations were personal and not corporate donations, and that none of the donations from the sweepstakes industry could be proven to be actual bribes. It did, however, find violations by Tommy Sevier, a Moore and Van Allen lobbyist, who gave bundled campaign contributions to Berger and 2012 Democratic gubernatorial candidate Walter Dalton. These were clear violations of a state statute prohibiting lobbyists from delivering multiple donations from different donors to a candidate, yet the elections board took no action against Sevier. (The statute has since been revised to bar lobbyists from delivering single contributions as well.)

Though McCrory has not been charged with any wrongdoing, his actions raise questions about his relationship to the sweepstakes industry and its push to legalize its business in North Carolina:

* McCrory has refused to disclose his role at Moore and Van Allen, where he worked as the firm represented IIT. Because McCrory is not a lawyer nor was he a registered lobbyist, there have been questions about the specifics of his work and his clients that to date he has declined to answer. We do not know his involvement with the sweepstakes industry, which paid his firm $130,000 over a four-year period for legal services. McCrory, Hall said, "was most likely a 'rainmaker' figure there, someone with an insider advantage who was likely to become the next governor." While McCrory worked at the firm, it advised IIT to give his gubernatorial campaign $15,000; afterwards, the campaign received four $4,000 checks from Burns; Burns' wife; John P. Fannon, a video sweepstakes parlor owner in multiple states who was indicted with Burns in Florida; and Fannon's girlfriend, Dawn Brown.

* McCrory met with sweepstakes industry insiders despite initial claims to the contrary. In March 2013, McCrory told the Associated Press that he had no conversations with lobbyists about electronic sweepstakes. But it turns out that McCrory met with sweepstakes operator Gardner Payne on Feb. 23, 2012 and discussed fundraising, according to the elections board's investigative report. A week later, McCrory's campaign collected $32,000 from industry donors. Kim Genardo, a former spokesperson for the governor, later told the Associated Press that McCrory had also met with sweepstakes industry figures during his unsuccessful 2008 gubernatorial campaign.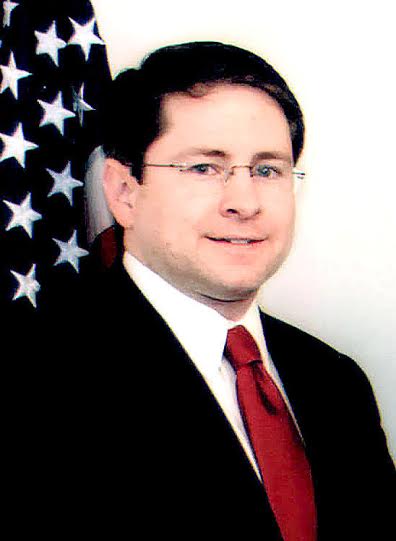 * McCrory said he didn't know a key attorney for the sweepstakes industry though the attorney held a fundraiser for him. Paul Foley (photo at right) is a lawyer at Kilpatrick Townsend and Stockton, which took $1.3 million from Burns' IIT in exchange for services between 2009 and March 2013. In October 2012 Foley hosted a fundraiser for then-gubernatorial candidate McCrory, who attended and whose campaign reimbursed Foley for $1,606 worth of event expenses. In the days just before and after the fundraiser, McCrory raked in more than $40,000 from sweepstakes donors including Burns as well as two lawyers with Foley's firm who represented Burns' company. In April 2013, soon after Democracy North Carolina lodged its complaint against the industry and just days after the state elections board began its investigation, McCrory replaced all five board members with new members including Foley, who failed to disclose his conflict of interest. Foley then badgered the elections board staff about the status of the sweepstakes investigation, recusing himself only after staff discovered his connection to IIT. Foley resigned in July at McCrory's request.

* McCrory appointed another lawyer associated with IIT to the North Carolina Court of Appeals. When Burns' IIT challenged North Carolina's ban on video poker and electronic sweepstakes, it hired Foley's firm to appeal the case to the U.S. Supreme Court. Foley is listed as a co-author on a brief along with the two other Kilpatrick Townsend & Stockton lawyers who represented IIT and who had donated to McCrory's campaign. McCrory appointed one of those attorneys, Richard Dietz, to the N.C. Court of Appeals in 2014.

McCrory's dubious statements and actions related to the sweepstakes industry are part of a broader pattern of ethical questions dogging the governor. McCrory is the subject of multiple ethics complaints regarding undisclosed Duke Energy stock he owned, undisclosed compensation for serving on the board of online mortgage broker Tree.com, and omissions and errors on his official statements of economic interest. The McCrory administration is also facing a lawsuit from media and advocacy groups over unanswered public records requests.

Wake District Attorney Freeman is now reviewing the complaint from Democracy North Carolina, whose 2004 complaint to the state elections board over political donations from video poker interests led to an investigation that sent former Democratic state House Speaker Jim Black to prison for corruption.

"There's a lot more troubling evidence that needs to be examined and questions that need to be answered," Hall said.
Tags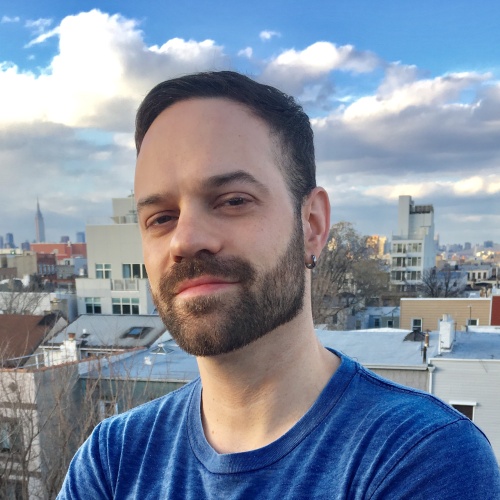 Alex is an investigative journalist based in Brooklyn, New York, and a reporter for the money-in-politics website Sludge. He was on staff at the Institute for Southern Studies from 2014 to 2016. Additional stories of Alex's have appeared in the International Business Times, The Nation and Vice.com.