VOICES: Julian Bond's vision for a better South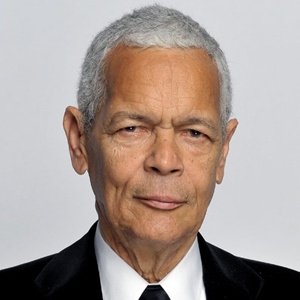 It feels today as though a piece of history has slipped past us.
One of the great icons of the Civil Rights Movement, Julian Bond, died on Aug. 15 at the age of 75. Among the many milestones of Bond's career, he served as chairman of the NAACP. He launched an independent newspaper, registered thousands of voters with fellow Student Non-violent Coordinating Committee leader John Lewis and became the first African American elected to the Georgia House of Representatives since Reconstruction; his white colleagues refused to seat him because of his opposition to the Vietnam War.
A politician, intellectual and movement tactician, part of his legacy was setting up organizations to carry out the day-to-day work of long-term social change.
One of those is the Institute for Southern Studies, a think-tank conceived in 1970 as a research arm of the progressive movement, where I learned the basics of investigative reporting as an intern in 1997.
Bond provided an essential link from the civil rights movement of the '60s to the Institute, which publishes "Facing South" and has recently provided essential research exposing retail magnate Art Pope's extensive role in shaping the conservative takeover of North Carolina state government.
Bob Hall, who served as editor of the Institute's magazine, Southern Exposure, for 25 years, told me that Julian Bond advised the Institute's founders at its inception and served as president of its board of directors for two decades. Horace Mann Bond, Julian's father, was an incorporator. Hall is now the executive director of Democracy North Carolina, an election watchdog group that exposed the corruption of former Democratic N.C. House Speaker Jim Black and played a key role in raising awareness about Republican efforts to restrict access to the polls.
"Coming out of the '60s, there was a sense of wanting to look at the South beyond the arena of black vs. white and civil rights," Hall told me. "There was also a military-industrial complex, the labor movement, the women's movement that was growing, a gay and lesbian movement beginning, and a number of other ways to look at the South, as well as realizing that the civil rights movement had deeper roots, not just to the '50s, but going back to the '30s and even to the 1890s."
"Julian was an intellectual, as well as an organizer and a politician," Hall noted. "He combined the gifts of being able to think through problems from many perspectives. He was an excellent communicator. He was the communications director for SNCC. He was very keen on developing organizations."
As a student at Morehouse University in Atlanta and the son of distinguished educator, Bond was inspired by the sit-ins at Woolworth's in Greensboro in 1960.
As Bond told Hall and Institute founder Sue Thrasher in a 1975 interview for Southern Exposure, "When the Greensboro sit-ins happened in early 1960, that was it. It wasn't that much of a conscious decision of what to do. Greensboro became the model, almost a blueprint. You didn't say, 'Why did they go to Woolworths?' You thought, 'Gee, we got one right here.'"
Hall recalled that Bond's activism intersected with Greensboro again in 1980, in a way that reflected the civil rights leader's willingness to take unpopular stands for what he thought was right. After the Institute released a report on the 1979 Greensboro Massacre, Hall and Bond traveled to Washington, D.C. to hold a press conference and then to Greensboro to meet with local clergy.
"Our conclusion with the revelation of the Klan informant being in the middle of the whole thing was that the fundamental right of free speech and ability to demonstrate was violated," Hall said. "Folks were there to demonstrate and they weren't protected, and in fact they were assaulted with the knowledge of the police. You may not agree with the [Communist Workers Party's] message. Still, that's a fundamental issue of your police department that has to be addressed. That's something that we kept saying even though we had issues with the CWP."
"It showed Julian wasn't afraid to step out and be different from even others in the civil rights movement or others in the black intelligentsia," Hall continued. "He moved in a lot of different worlds and had the confidence to speak out if he believed something was right or wrong."
Bond's radicalism was belied by the refined mannerisms he inherited as the scion of a distinguished family of educators, which projected the veneer of moderation.
"People would say, 'I thought you were the moderate one,'" Hall recalled. "He said, 'I'm the principled one.' He was a great man."
Although I never had the opportunity to meet Julian Bond, one small part of his monumental legacy has profoundly enriched me. I know that's true for many others as well. I'm grateful for his life.
(Jordan Green, a former writer and researcher for the Institute for Southern Studies, is now senior editor with Triad City Beat in Greensboro, N.C., where an earlier version of this story appeared.)