Climate justice advocates take aim at Duke Energy's corporate charter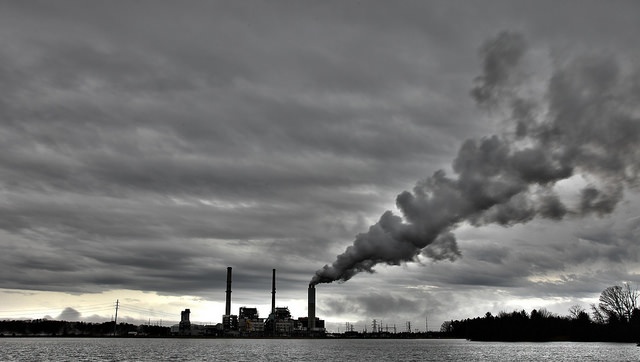 Arguing that utility giant Duke Energy is violating its corporate charter by failing to act in the public interest, an alliance of advocacy groups is calling on North Carolina Attorney General Roy Cooper to assert his power and force the Charlotte-based company to curb climate pollution and stop exercising undue influence over state politics.

Led by the climate justice watchdog group NC WARN, the alliance held a press conference on Oct. 7 to announce it was filing an emergency complaint with Cooper, a Democrat who's running for governor next year against incumbent Pat McCrory, a Republican and former Duke Energy employee. The complaint alleges the nation's largest electric utility is violating its corporate charter by engaging in criminal activity, polluting the environment, treating low-wealth customers unjustly, manipulating state agencies and officials, and stifling clean energy competition in order to maintain monopoly control.

"Mr. Cooper has shown courage in standing against several Duke Energy rate increases that were unjust," said NC WARN Organizing Director Connie Leeper. "We urge him to use this opportunity to provide unprecedented leadership to slow climate change before it spins entirely out of human control."

The 27-page complaint cites state law giving the attorney general authority to police corporations that are granted permission to operate by the people of the state, and to repeal or alter the charter. The groups aren't asking Cooper to dissolve Duke Energy but to require the company protect the well-being of the public as required by law.

"This EMERGENCY COMPLAINT is an extraordinary process, and is seldom used, but
this is an extraordinary case in which it must be used," the complaint states.

Joining NC WARN as complainants are the Beloved Community Center, Communications Workers of America Local 3607, ClimateVoicesUS, Black Workers for Justice, the N.C. Climate Justice Summit and the N.C. Environmental Justice Network.

Scientists have warned that unless dramatic reductions in greenhouse gas pollution begin immediately, global sea levels could rise 10 feet within 50 years due to the melting of ice sheets in Antarctica and Greenland. Duke Energy is the top carbon emitter among U.S. power companies, and under current plans will generate only 4 percent of energy sales from renewable sources by 2029.

The complaint is calling for three remedies. It wants Duke Energy to phase out all coal plants by 2020 without building new fracked gas plants, which also produce climate-disrupting pollution; to halt efforts to protect its monopoly status in North Carolina; and to stop exercising undue influence over politics. Duke Energy has long been one of the top contributors to the campaigns of North Carolina politicians.

Earlier this year NC WARN took direct action to challenge Duke Energy's monopoly status by building a 5.2 kilowatt solar array on the roof of Faith Community Church in Greensboro and selling power to the church at a rate lower than Duke's. Third-party power sales are currently against the law in North Carolina, which allows only major utility companies like Duke Energy to sell electricity.

In addition to filing the emergency complaint with Cooper, the alliance is also launching a grassroots organizing campaign to engage the public in the effort to force Duke Energy to behave like a good corporate citizen. To that end it plans to run ads on TV (see below), in newspapers and online, and to launch a social media campaign. It's also calling on Gov. McCrory to convene a "green-ribbon" panel to consider how best to bring green jobs and policies to the state to help displaced coal-plant workers and their communities.

"The global climate crisis poses a severe and accelerating hazard to the well-being of every North Carolinian," said Rev. Nelson Johnson, executive director of the Beloved Community Center and senior pastor at Faith Community Church. "But our economically disadvantaged neighbors are most impacted and least able to mitigate the harm to their families. The people of North Carolina have a duty to call on Mr. Cooper and Duke Energy to cut global warming pollution as rapidly as possible."
Watch the TV ad the alliance is sponsoring here:


Tags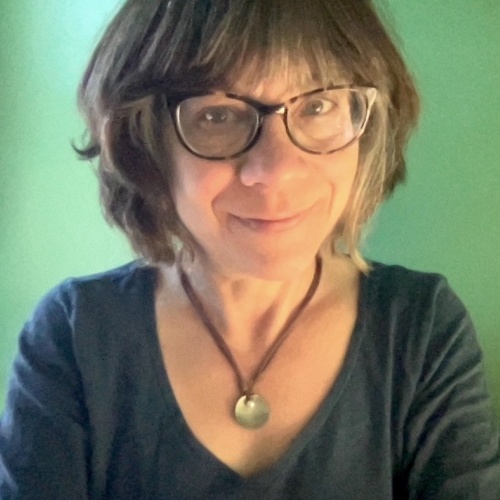 Sue is the editorial director of Facing South and the Institute for Southern Studies.