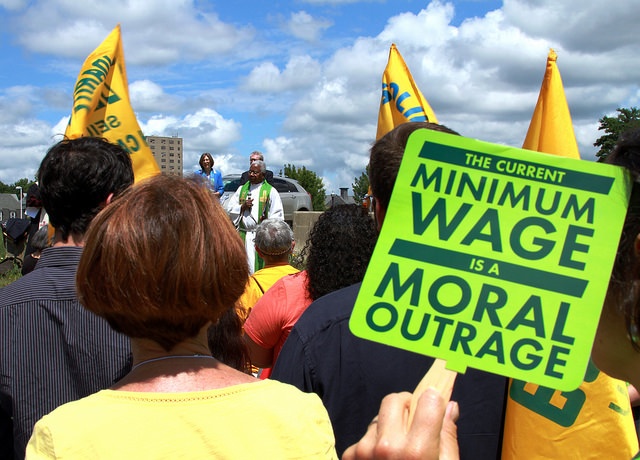 Across the South and the rest of the country, workers and their advocates have been fighting for a $15 an hour minimum wage, more than double the current federal minimum wage of $7.25. But a new report find that in many states $15 an hour is not a living wage for a single person, let alone a family.

Since 1999, the Alliance for a Just Society has issued an annual report calculating what it costs to make ends meet for households in selected states. This is the first year the report includes a living wage for all 50 states. It defines a living wage as the amount a full-time worker needs to be paid to make ends meet, including being able to set money aside for savings and emergencies.

The report, titled "Pay Up! Long Hours and Low Pay Leave Workers at a Loss," finds that $15 an hour is not a living wage in 35 states and Washington, D.C. Based on a weighted average of living wages across the country, the national living wage for a single adult is actually $16.87 per hour.

"A wage that keeps families trapped in poverty and despair, no matter how hard or how many hours they work, is a national crisis," says Jill Reese, the Alliance's associate director. "We know that it's not unheard of in our country that someone is working full time and is still homeless — this is unacceptable."

Among the report's other findings:

* The state with the lowest living wage is Arkansas, at $14.26 an hour. Other states with living wages less than $15 an hour (those in the South bolded) are Idaho ($14.51), Iowa ($14.69), Kansas ($14.97), Kentucky ($14.62), Mississippi ($14.96), Missouri ($14.95), Montana ($14.36), Nebraska ($14.60), North Dakota ($14.61), Ohio ($14.50), Oklahoma ($14.52), South Dakota ($14.32), Tennessee ($14.79), West Virginia ($14.44) and Wyoming ($14.71).

* The state with the highest living wage for a single adult is Hawaii at $21.44 followed by Maryland at $20.27. The Southern states with the highest living wages are Virginia at $18.70, Florida at $17.11 and Georgia at $16.27.

* Nowhere in the country can a family with two children and two working parents make ends meet if each working parent is paid less $17.85 per hour. In most of the country, it costs even more.

The report offers a number of recommendations for ensuring greater financial stability for low-paid workers. They include increasing the federal minimum wage to a living wage, eliminating the sub-minimum wage for tipped workers, supporting unions and collective bargaining, establishing work supports like paid sick days, strengthening and enforcing equal opportunity laws, investing in state and federal safety net programs, and investing in living wage jobs.

"Working full-time should ensure financial stability," the report concludes. "To make that happen, it's time to move beyond $15 per hour."
Tags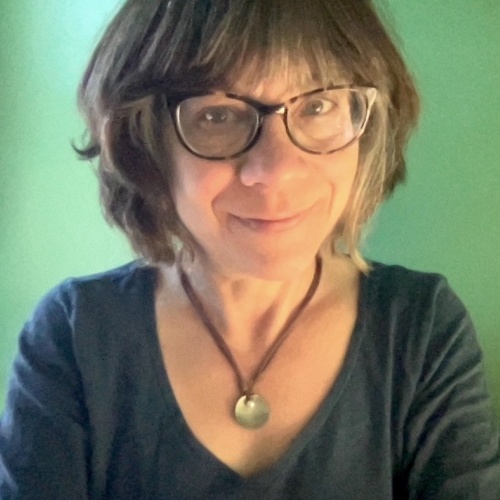 Sue is the editorial director of Facing South and the Institute for Southern Studies.