Nonprofits that spent millions backing Southern candidates accused of breaking campaign finance laws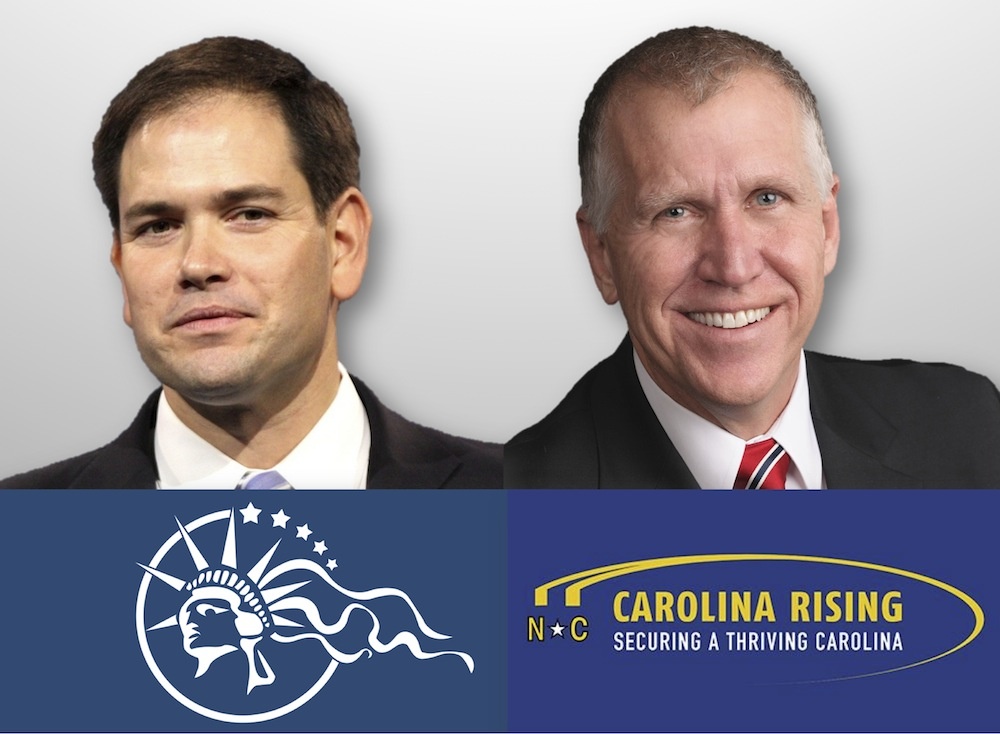 Two "social welfare" nonprofits have been accused of breaking campaign finance law by spending most of their money on political advertising — and for only one candidate.

This week the Center for Responsibility and Ethics in Washington (CREW) filed complaints with the Internal Revenue Service (IRS) against two 501c4 organizations: Conservative Solutions Project Inc., which has paid for millions in ads benefiting presidential candidate Sen. Marco Rubio (R-FL), and Carolina Rising, which spent nearly all of its income supporting the candidacy of Sen. Thom Tillis (R-NC).  

As 501c4 nonprofits, their primary activity must be the promotion of social welfare, not political campaign activities. According to CREW, both groups have dedicated most of their resources to political campaign activity in violation of IRS rules. CREW also accused them of violating the IRS "private benefit" prohibition that forbids social welfare nonprofits from working on behalf of individuals or parties as opposed to the general public.

"The IRS must take forceful action to enforce the law and stop Conservative Solutions Project and Carolina Rising from abusing their tax-exempt status and to prevent other organizations from following their lead," CREW said in a statement.

Many 501c4 groups have spent the majority of their funds on political activities, but benefiting numerous candidates. That makes it easier for them to claim they support an agenda and not a particular candidate, Loyola School of Law professor Jessica Levinson told the Center for Responsive Politics. But these cases are different, as the two groups each clearly supported one candidate.

Since June, the Conservative Solutions Project has booked over $8 million in TV ads supporting Rubio's run for president, close to half of money the group has raised; it has also spent an unspecified amount on mailers to Iowa voters. The organization is closely linked to Conservative Solutions PAC, a super PAC that exclusively supports Rubio's campaign and that raised over $16 million in the first half of this year.

One of Conservative Solutions Project's founding board members, J. Warren Tompkins, runs the super PAC, and the two groups share fundraising consultants and a spokesman. In addition, Tompkins founded a South Carolina-based political consulting firm with Terry Sullivan, who is now Rubio's campaign manager. Tompkins is a veteran political strategist, having helped George W. Bush win the 2000 South Carolina Republican presidential primary and served as a consultant to Mitt Romney's 2012 presidential campaign.

Carolina Rising formed in North Carolina in 2014 and spent 97 percent of the nearly $5 million it raised on roughly 4,000 ad spots backing then-state House Speaker Tillis in the country's most expensive U.S. Senate race. While the group's founder, Dallas Woodhouse, has claimed "a large, diverse donor body," nearly all of its revenue came from a single $4.8 million donation from an undisclosed contributor. 501c4s are not required to disclose their donors.
Woodhouse is the former state director of Americans for Prosperity, a major conservative 501c4 nonprofit founded and heavily funded by the Koch brothers that counts North Carolina conservative mega-donor Art Pope as a founding board member. Pope also helped set up North Carolina's AFP chapter. Woodhouse was recently elected as the executive director of the state Republican Party.

At a victory party for Tillis last November, Woodhouse told a TV reporter how his group spent heavily to get Tillis elected. "$4.7 million," he said. "We did it." But now he claims Carolina Rising operations were "100 percent compliant within the law and IRS Code."

If the groups are found to have violated the law, the potential penalties from the IRS include revoking their 501c4 status, imposing taxes on them, and treating them as taxable corporations or 527 political organizations, which are required to disclose their donors.

But the chance of enforcement by the IRS is slim. According to the Center for Public Integrity, the agency has "all but [quit] its regulation of politically active nonprofits" after coming under fire from conservative groups whose applications for nonprofit status were delayed in the approval process. In addition, Congress has made significant cuts to the IRS budget, and fewer employees are investigating nonprofits.
Tags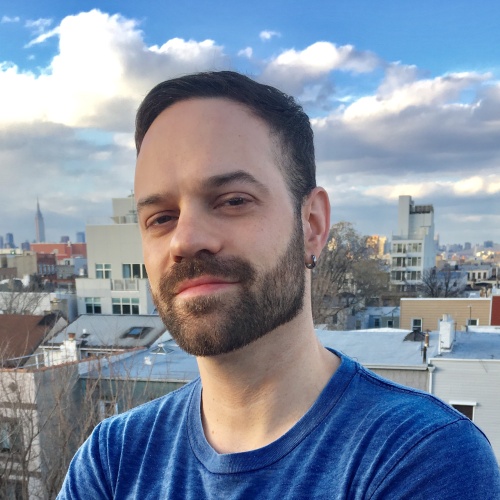 Alex is an investigative journalist based in Brooklyn, New York, and a reporter for the money-in-politics website Sludge. He was on staff at the Institute for Southern Studies from 2014 to 2016. Additional stories of Alex's have appeared in the International Business Times, The Nation and Vice.com.