On immigration, Arkansas strikes a more welcoming tone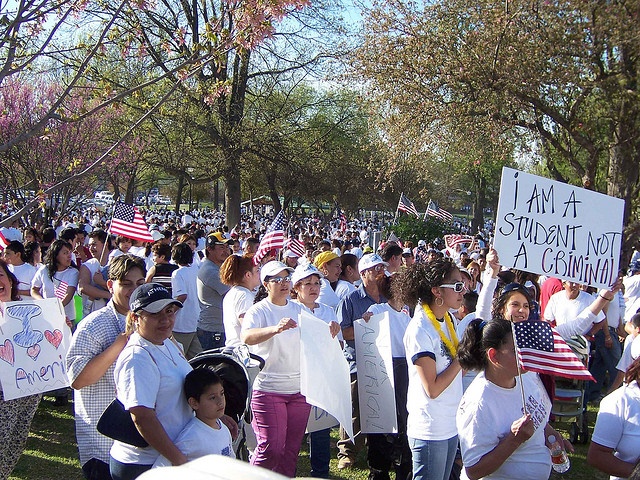 When people think of immigrant hubs in the country, Arkansas is probably not the first state that comes to mind. But the influx of immigrants there, though small in total numbers, is dramatically re-shaping the small, rural state.

Institute for Southern Studies/Facing South staff members were recently in Arkansas to share the Institute's research on immigration and changing demographics in the South. We joined several Southern and national funders and advocates on a learning tour to better understand the unique trajectory immigration has taken in Arkansas.

As in many other Southern states, recent immigrants have come to Arkansas for the promise of jobs, often in the poultry industry or construction, and the region's relatively low cost of living compared to the rest of the U.S. According to a 2013 report commissioned by the Arkansas-based Winthrop Rockefeller Foundation, which helped organize the tour, the immigrant population in Arkansas grew by 82 percent between 2000 and 2010 — the fourth-fastest rate in the country after Alabama, South Carolina and Tennessee. Immigrants are now 5 percent of Arkansas' population, and while a large share of them are Latino the state is also home to the second largest Marshallese population in the U.S. and many refugees and immigrants from Asia.

These demographic shifts are bringing profound changes to local communities, particularly in the predominantly white and rural areas of northwest Arkansas. The Winthrop Rockefeller Foundation's 2013 report notes that the arrival of immigrants in this region, many of whom came to work at the region's several poultry plants, has supported population and workforce growth in an otherwise aging population. On the tour, the group visited two communities in the northwest region — Clarksville and Springdale — to discuss how the arrival of immigrants has shaped the community.

In Clarksville, only about 2,000 residents are Latino and just over 1,000 are foreign born, according to 2013 Census Bureau numbers. But in a small town of less than 10,000 people, these communities make up a significant share of the population. While local leaders who spoke with the group acknowledged that some negative sentiment towards the new immigrant community persists, they also shared ways that local institutions have worked to build connections with the immigrant community through cultural events, sports, English as a Second Language programs, nature trails, faith-based support services and other community initiatives.

"It's been a challenge, but a positive challenge," said Steven Wyatt, Clarksville Public Schools' assistant superintendent.
An hour and a half northwest of Clarksville, Springdale is a city with over 76,000 residents, one in four of whom is foreign born and one in three of whom is Latino. Like the rest of the state, Springdale has had limited local infrastructure to serve the needs of this growing community, but organizations like the Arkansas United Community Coalition (AUCC), an immigrant rights organization, are changing that. AUCC opened an immigrant resource center in the city earlier this year and has opened or plans to open centers in five other cities. Partnering with other nonprofits, AUCC provides services like assistance in applying for Deferred Action for Childhood Arrivals, a program that provides deportation relief for undocumented immigrants who came to the U.S. as children, and builds leadership in the community.
These local efforts to welcome and integrate immigrants have affected policy on the state level, where there has not been the kind of backlash against new immigrants that some other Southern states have seen. For example, Arkansas hasn't passed any anti-immigrant legislation in recent years, and it has even come close to passing a tuition equity bill that would have allowed undocumented students to pay in-state tuition to attend college.

Bill Kopsky of the Arkansas Public Policy Panel attributes this moderate response to the growth of immigrant populations in conservative and liberal districts alike, and to an unusual alliance of immigrant organizations, faith leaders and business leaders that has steered legislators away from anti-immigrant bills.

Immigration still has the potential to be a polarizing issue in this conservative, Republican state, especially as the issue gets embroiled in national politics. But at the local and state levels, Arkansas leaders have an opportunity to strike a different tone, and many are choosing to recognize and embrace these new communities as an integral part of the state's present and future.
Tags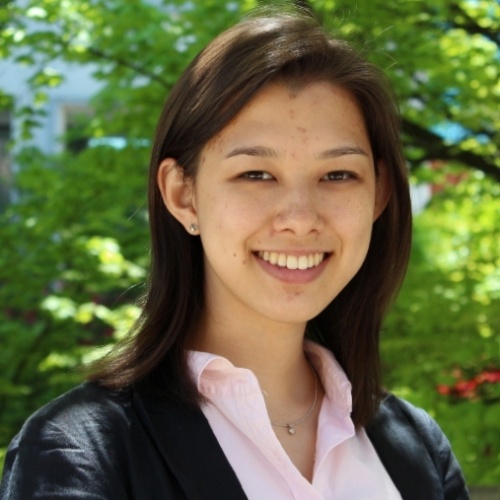 Allie is a research fellow at the Institute for Southern Studies and is currently studying at the Yale School of Management. Her research focuses on demographic change, immigration, voting and civic engagement.