7 ways Southerners are fighting hate and fear after Paris terror attacks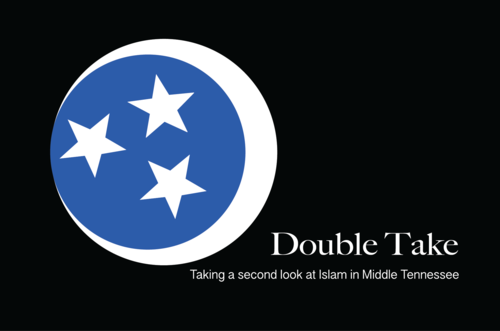 Since the Nov. 13 terrorist attacks in Paris, many state and federal officials have called on the U.S. to close the doors to refugees fleeing war-torn Syria. Governors of over 30 states, including most of those in the South, have asked the Obama administration to stop sending refugees to their states. They have cited security concerns, even though refugees from Syria undergo an extensive vetting process before being resettled in the U.S.

While hostility to Syrian refugees has dominated the national debate, many local leaders — among them elected officials, community advocates and direct service providers — are sending a different message by calling for compassion instead of fear.

Here are seven efforts underway across the South to support Syrian refugees and fight Islamophobia.

1. Georgia mayor supports local refugee community.

Clarkston Mayor Ted Terry (D) refers to his community in Georgia's DeKalb County as the "Ellis Island of the South." The city of just over 7,500 residents outside of Atlanta is home to a large refugee population, including over 100 Syrian refugees. Emphasizing that Clarkston is a welcoming city for immigrants and refugees, Terry spoke out against Georgia Gov. Nathan Deal's (R) request to bar additional Syrian refugees from the state.

"The reality is that extending a welcoming hand and relief for people who, through no fault of their own, are caught up in this civil war is an incredibly smart and powerful way to engender confidence and friendship across the Middle East and across the entire world," Terry said.

Back in September, Terry — along with 17 other mayors including Chapel Hill, North Carolina's Mark Kleinschmidt — signed on to a letter to President Obama expressing support for his call to resettle as many as 10,000 Syrian refugees in the U.S. over the next year.

2. Tennessee mayor takes a stand against fear.

While Tennessee Gov. Bill Haslam (R) is among those asking federal officials to stop sending Syrian refugees to his state, Nashville Mayor-elect Megan Barry called for her city to remain open to all immigrants and people fleeing war.

"I believe that when Nashville can welcome new Americans that we should try the best we can to do that and give them support that [they] need," Barry said. "While vigilance and an abundance of caution are warranted, we should ensure that facts and reality — not fear — dictate our reaction to the terrorist attacks in Paris and around the world."

3. Coalition fights Islamophobia in a North Carolina military town.

A North Carolina-based coalition called the Movement to End Racism and Islamophobia (MERI) held a forum last weekend in the immediate aftermath of the Paris attacks titled "Challenging Islamophobia and Racism." What made the forum extraordinary was where it was held: in Fayetteville, home to Fort Bragg — one of the largest U.S. Army installations in the world. The event was organized by Quaker House of Fayetteville, a pacifist group affiliated with the Religious Society of Friends.

In a post to his Facebook page, forum presenter Manzoor Cheema said they faced challenging questions about Islam and that some attendees tried to use the Quran to make the case that Muslims are inherently violent. He and his fellow presenters with Jewish Voice for Peace countered those remarks with a discussion of the history of U.S. foreign policy and its connection to racism and anti-Muslim sentiment.

"In this time of rising Islamophobia, we need to counter misinformation and politics of hatred," Cheema wrote.

4. Tennessee students launch anti-Islamophobia campaign.

A group of students at Middle Tennessee State University have started a social media campaign to combat Islamophobia on campus and in the broader community of Murfreesboro, where construction of a new mosque in 2010 sparked vandalism, arson, protests and a years-long lawsuit that ultimately failed.

The student's social media campaign called Double Take launched last month and urges people to "take a second look at Islam in Middle Tennessee" to see past negative stereotypes of Muslims. 

"We have seen how Islamophobia has negatively impacted the Middle Tennessee area," Double Take team leader Katherine Benton said in the wake of the Paris attacks. "[We] started this campaign to bring the campus and community together with a message of acceptance and tolerance."
5. Kentucky faith-based group prepares to welcome refugees.

In Kentucky, where state leadership is split on accepting new Syrian refugees to the state, local groups are moving forward with preparations to support those fleeing war and terror.

In Louisville, the local Catholic Charities organization noted that 63 Syrians have been resettled in Kentucky, about half of whom were children. The organization is now preparing to welcome 200 more refugees from Syria.

"A lot of these individuals have been experiencing the same type of terror that we witnessed in Paris," said Bart Weigel, the group's director of operations.

6. North Carolina refugee resettlement group undeterred by threats.

This week, the Greensboro, North Carolina office of Church World Service — a cooperative ministry of 37 Christian denominations and communions affiliated with the National Council of Churches — received a threatening phone call expressing anger that the group was helping to resettle people the caller deemed "terrorists."

The organization took precautions, notifying the police and the FBI of the call. But it continued its work offsite the next day.

"These threats aren't going to keep us from serving refugees and resettling refugees," said Stephanie Elizabeth Adams, director of the group's Greensboro office.

7. Southerners go online to support refugees.

People across the South are also expressing support for refugees through online petitions and social media. The North Carolina Justice Center and the Tennessee Immigrant and Refugee Rights Coalition have both launched online petitions expressing support for and condemning moves by their state leadership to block resettlement of Syrian refugees.
Tags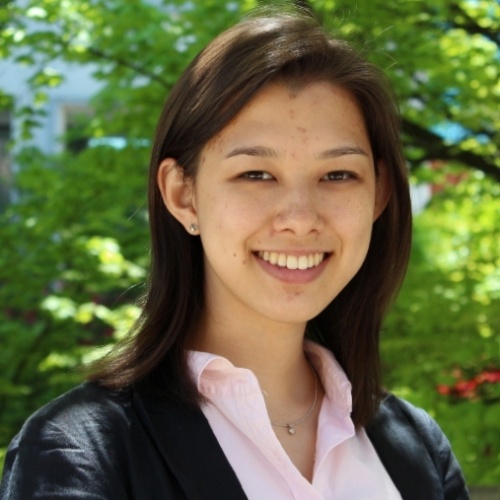 Allie is a research fellow at the Institute for Southern Studies and is currently studying at the Yale School of Management. Her research focuses on demographic change, immigration, voting and civic engagement.