Southern workers turn out in force to Fight for $15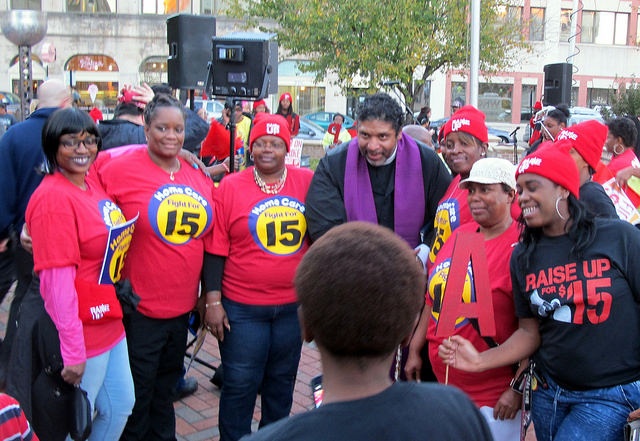 Thousands of fast-food and other low-wage workers across the U.S. took part in strikes and protest rallies this week calling for a $15-an-hour minimum wage and union rights. Organizers said it was the biggest action yet by the three-year old Fight for $15 movement, which is backed by the Service Employees International Union.

Actions were held Tuesday in 270 cities nationwide, including many in the South, where labor has stepped up its organizing efforts. Among the Southern cities where workers organized actions were Birmingham and Tuscaloosa in Alabama; Miami, Orlando, St. Petersburg and Tampa in Florida; Atlanta; Jackson, Mississippi; Durham, Kinston and Winston-Salem, North Carolina; North Charleston, South Carolina; Austin, Texas; and Richmond, Virginia.

The workers and their allies protested at fast-food restaurants, city halls and county offices. They also held a rally outside Tuesday's Republican presidential debate in Milwaukee, which was credited for forcing the candidates to talk about the issue: The first question the GOP hopefuls were asked was their position on the minimum wage. All the leading Republican candidates said they opposed raising it from the current $7.25 an hour.

On the Democratic side, in contrast, all of the top presidential candidates say they support raising the minimum wage to at least $12 an hour, with Bernie Sanders and Martin O'Malley backing a $15 minimum. And in recent months, Hillary Clinton has held roundtable meetings with home care and child care workers active in the movement.

Coming exactly one year before Election Day 2016, Tuesday's Fight for $15 protests kicked off an effort to mobilize the 64 million U.S. workers who earn less than that to register and vote. That number includes more than half of all black workers and nearly 60 percent of Latino workers.

But the Fight for $15 movement can already point to gains at the state and local levels — even in the labor-hostile South.

Last year, for example, voters in Arkansas approved a referendum raising the state's hourly minimum wage from $6.25, even lower than the federal minimum, to $8.50 by 2017. Earlier this year, Birmingham, Alabama passed an ordinance raising the minimum wage in the city to $10.10 by July 2017. And in Greensboro, North Carolina — the state with the lowest union density in the nation at 1.9 percent — the city council voted in August to increase the minimum wage for municipal employees to at least $10 an hour.

This week's Fight for $15 protests in many cities were attended by state and local officials who support workers' organizing efforts. In Winston-Salem, for example, city council member Derwin Montgomery joined a news conference organized by workers to announce he'll propose increasing the minimum wage for all city employees to $15 an hour when the city budget comes up for discussion in the spring.

"People are working 40 hours a week and still qualify for food stamps and housing assistance," Montgomery said.
Tags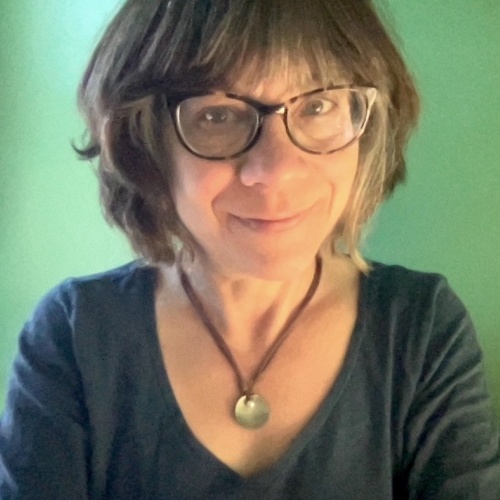 Sue is the editorial director of Facing South and the Institute for Southern Studies.