Honoring voting rights heroes, blocking voting rights restoration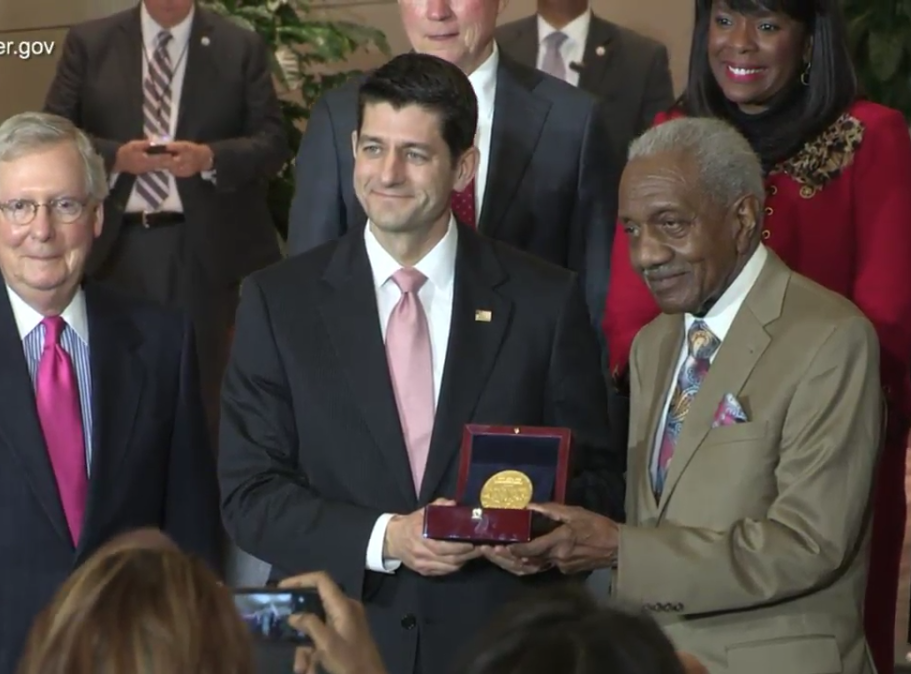 Republican congressional leaders joined with their Democratic colleagues this week in a rare show of bipartisan unity to present the Congressional Gold Medal — the nation's highest civilian honor — to the "foot soldiers" who took part in historic marches from Selma to Montgomery, Alabama in March 1965 demanding voting rights for black Americans.

Those nonviolent protests and the official violence that met them helped secure passage of the federal Voting Rights Act, a landmark law banning racial discrimination in elections. But that law was gutted by the U.S. Supreme Court in its 2013 Shelby County v. Holder ruling in a case out of Alabama, a decision that effectively ended the requirement that states with a history of voter discrimination — mostly in the South — get Department of Justice preclearance for changes to election laws.

Now two bills have been introduced in Congress to restore that provision of the Voting Rights Act — but they're being blocked by some of the same Republican leaders who helped honor the voting rights marchers.

That's not sitting well with some march organizers. Rev. C.T. Vivian, an Alabama civil rights activist who famously confronted segregationist Sheriff Jim Clark on the steps of Selma's courthouse while leading black people to register to vote in 1965, spoke out about it during a Feb. 23 press call organized by the Leadership Conference on Civil and Human Rights, a coalition of more than 200 civil rights and labor groups.

"The Congress that wants to honor us won't get its act together to restore what we lost, what we worked so hard for," Vivian said. "We won't allow our legacy to be neutered and relegated to the museums. A medal will not mollify us. The way to truly honor our sacrifice is to fully restore the Voting Rights Act."

Vivian noted that the marchers were being honored during Black History Month — "as though the Voting Rights Act was something out of a history book."

"Ask black and brown voters in North Carolina and in Texas if their struggle is history," he said, pointing to states where voting laws passed after the Shelby decision have been the target of legal challenges under the remaining pieces of the Voting Rights Act. "Ask them in Alabama where they are still trying to stop voters from getting drivers licenses and closing polling places in black neighborhoods.

"This is not history," Vivian said. "This is present day."

Virginia congressman blocking action

The Congressional Gold Medal was presented to the Selma marchers during a Feb. 24 ceremony by a group of elected leaders including House Speaker Paul Ryan (R-Wisconsin) and Senate Majority Leader Mitch McConnell (R-Kentucky). Both Ryan and McConnell are refusing to use their power to advance legislation that would restore the Voting Rights Act by reinstating federal preclearance requirements and creating new formulas for deciding where they apply.

Ryan has said he supports one of the two bills that have been introduced: the Voting Rights Amendment Act (H.R. 885), sponsored by Republican Rep. Jim Sensenbrenner of Wisconsin. The measure would require federal preclearance of election-law changes in four states: Georgia, Louisiana, Mississippi and Texas.

Yet Ryan is refusing to allow the bill to bypass the House Judiciary Committee chaired by Republican Rep. Bob Goodlatte of Virginia, who's blocking it. Goodlatte says the legislation is unnecessary and that existing provisions of the Voting Rights Act are adequate to protect voters from discrimination. He's refusing to even schedule a hearing to discuss the proposal despite being targeted by protesters for his decision.

First introduced in 2014 and reintroduced last year, the Voting Rights Amendment Act currently has 99 co-sponsors. They include Rep. John Lewis (D-Georgia), a longtime civil rights advocate who during the one of the Selma-to-Montgomery marches had his skull fractured by an Alabama state trooper on the Edmund Pettus Bridge. Lewis was among those honored at this week's Congressional Gold Medal ceremony.

Of the 13 Republican co-sponsors of the Voting Rights Amendment Act, only two represent Southern states: Rep. Carlos Curbelo of South Florida's 26th Congressional District, who signed onto the bill last March, and Rep. Scott Rigell of eastern Virginia's 2nd District, who signed on last October.

Both of their districts are partisan battlegrounds with diverse electorates. Over 72 percent of the residents in Curbelo's district, which was created after the 2010 Census, are Hispanic/Latino, while Rigell's district is almost 22 percent African-American, over 4 percent Hispanic/Latino, and 4 percent Asian.

'We must come together'

The other bill that's been introduced in Congress to restore the Voting Rights Act is the Voting Rights Advancement Act (H.R. 2867/S. 1659). Its primary sponsor in the House is Democratic Rep. Terri Sewell, the first black woman elected to Congress from Alabama. (She also sponsored the House measure to honor the Selma foot soldiers.) Rep. Lewis is among the original co-sponsors of the House version of the Voting Rights Advancement Act, and Democrat Patrick Leahy of Vermont is the bill's primary sponsor on the Senate side.

A more far-reaching proposal than the Sensenbrenner bill, the Voting Rights Advancement Act would require these states to seek federal preclearance for election changes: Alabama, Arizona, Arkansas, California, Florida, Georgia, Louisiana, Mississippi, New York, North Carolina, South Carolina, Texas and Virginia. The law would end preclearance requirements after 10 years for covered states with no violations.

The House version of the Voting Rights Advancement Act has 158 co-sponsors, none of whom are Republicans. The Senate version has 41 co-sponsors, only one of whom is a Republican — Sen. Lisa Murkowski of Alaska, a state that's faced voting rights-related lawsuits over the translation of election materials for Native American voters with limited English proficiency. The Voting Rights Act also bans discrimination against language minorities.

McConnell isn't expected to move the measure in his chamber any time soon: Asked last year on the 50th anniversary of the signing of the Voting Rights Act if he thought the law needed to be changed in the wake of the Supreme Court's Shelby decision, he said he did not, adding that it was "important to understand how different the South is now."

Congressional leaders' refusal to take action on restoring voting rights did not go unnoticed at this week's medal ceremony for the Selma marchers: Several of the Democratic lawmakers who spoke there called for restoring the Voting Rights Act.

"If we really and truly value the legacy of the Selma foot soldiers, we must come together as Democrats and Republicans and pass a new Voting Rights Act without further delay," House Minority Leader Nancy Pelosi said to enthusiastic applause.
Tags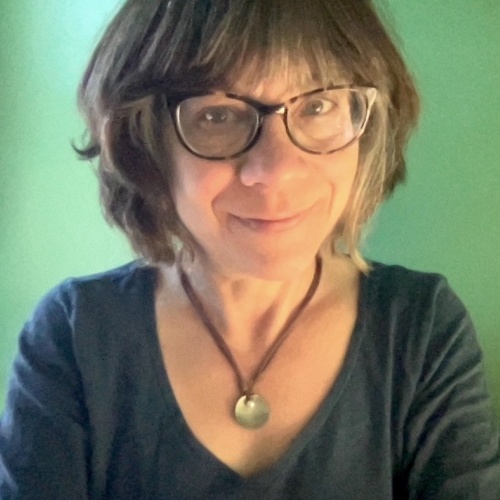 Sue is the editorial director of Facing South and the Institute for Southern Studies.