The major presidential candidates on voting rights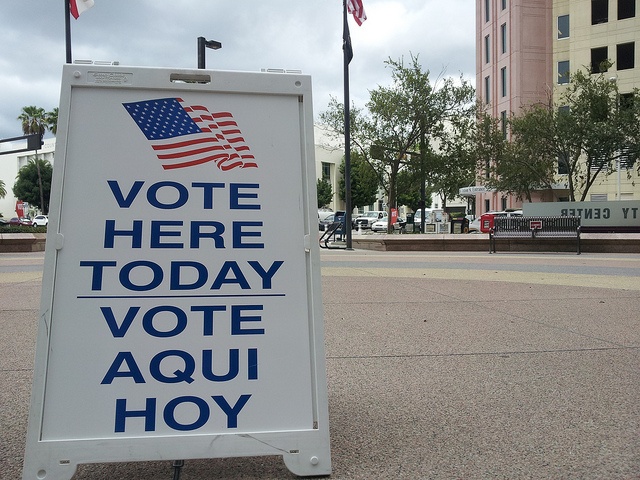 Next week, the seven remaining Democratic and Republican presidential candidates will face off in their respective party primaries and caucuses on Super Tuesday. Of all days during the primaries, March 1 is the one with the most delegates on the line as voters and caucus-goers in 12 states* 
— 
including six in the South 
— 
will select their picks for each party's nominee. 
Of the Super Tuesday states, Alabama, Alaska, Georgia, Texas, and Virginia were formerly covered by a provision of the Voting Rights Act of 1965 requiring states and counties with a history of voter discrimination to get federal approval for any changes to voting laws. But in the 2012 Shelby County v. Holder case out of Alabama, the U.S. Supreme Court effectively invalidated the preclearance provision. 
Immediately following the
Shelby
ruling, states such as Texas and North Carolina passed laws that made it harder for people to vote. Some of those laws have been challenged under the existing provisions of the Voting Rights Act. For example, a federal court
ruled
last year that Texas' voter ID law was racially discriminatory and violated the act, and a similar case against North Carolina's
voter ID law
is making its way through the courts. Another case challenging Virginia's voter ID law
went to trial
this week in federal court.
In the first presidential contest since the Voting Rights Act was diminished, only some candidates have made clear statements on voting rights. While the two Democratic candidates have demonstrated firm support for expanded access to the polls, most Republican presidential hopefuls have endorsed policies that make it more difficult for Americans to cast their ballots. 
First, let's examine the Democrats' positions on the issue:
Hillary Clinton:
The former U.S. senator and secretary of state has
urged
Congress to pass the
Voting Rights Advancement Act
, a measure introduced last year by Rep. Terri Sewell (D-Alabama) that would restore provisions of the Voting Rights Act invalidated by the Supreme Court. The Voting Rights Advancement Act is the
stronger of two voting rights restoration bills
that have been introduced in the current congressional session.
Clinton is also
calling for
automatic voter registration for citizens when they turn 18, at least 20 days of early voting in each state, and restored voting rights for convicted felons. 
"For every Republican governor working to roll back voting rights, there are Americans determined to keep marching forward," Clinton
told
a crowd in Alabama last year.
Bernie Sanders:
The U.S. senator from Vermont is one of
41 cosponsors
of the Voting Rights Advancement Act in his chamber. In addition, Sanders'
racial justice platform
contains sections on disenfranchisement and "political violence" in which he outlines his support for measures to expand voting access, including ex-felon re-enfranchisement, automatic voter registration, increased early voting hours, and making Election Day a federal holiday. Sanders is also the only presidential candidate to sign Greenpeace's
Fix Democracy Pledge
, which includes a commitment to "defend[ing] the right to vote for all."
Sanders has excoriated Republicans for making voting more difficult, calling their voter suppression cowardly and un-American. "If they can't face a free election they should get another job," he
told
MSNBC host Rachel Maddow. 
The five Republicans remaining in the race present a stark contrast to the Democrats when it comes to voting rights: Not one GOP candidate even mentions the issue on his campaign website, and none have called for restoring the sections of the Voting Rights Act struck down by the Supreme Court.
Ben Carson:
Though the retired neurosurgeon hasn't called for restoring the weakened Voting Rights Act, he has said he supports
reauthorizing the law
, saying he doesn't "see the disadvantage in maintaining" it. 
Ted Cruz:
The U.S. senator from Texas
called for
the repeal of the Voting Rights Act's preclearance provision in 2012 and
praised
the Supreme Court's
Shelby
decision. A strong proponent of
voter ID laws
to prevent alleged voter fraud, Cruz even
proposed
an amendment to an immigration bill that would have allowed states to require proof of citizenship for people trying to vote in federal elections.
John Kasich:
As governor of Ohio, Kasich
signed legislation
that restricted early voting and eliminated same-day registration; it also made voter purges easier, provisional ballots less likely to be counted, and absentee ballots harder to obtain. The Cleveland Plain-Dealer wrote that some of these bills constitute "
a breathtaking bid to suppress voting
." 
Marco Rubio:
The U.S. senator from Florida has
supported
voter ID laws and
voted
to cut Florida's early voting hours. He also
supported
GOP Gov. Rick Scott's controversial 2012 voter purge.
Donald Trump:
The billionaire frontrunner has said little about voting rights, but he's certain voter fraud is a big problem. "This voting system is out of control,"
he told supporters
. "You have people, in my opinion, that are voting many, many times."
*Democrats will vote or caucus in Alabama, Arkansas, Georgia, Massachusetts, Minnesota, Oklahoma, Tennessee, Texas, Vermont, and Virginia, as well as American Samoa. In Colorado, Democrats hold a straw poll. Republicans will participate in the same states except for Colorado, will not assign delegates from American Samoa, and there will be a Republican caucus in Alaska. 
Tags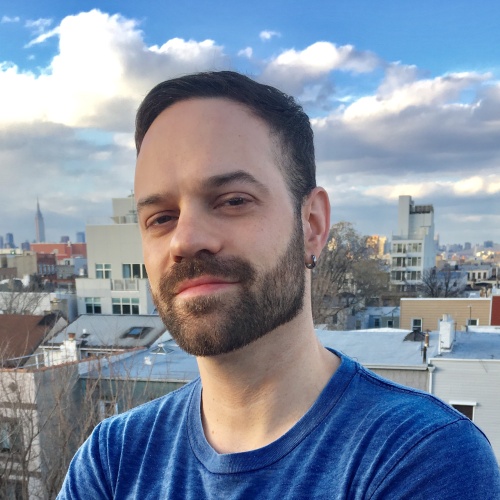 Alex is an investigative journalist based in Brooklyn, New York, and a reporter for the money-in-politics website Sludge. He was on staff at the Institute for Southern Studies from 2014 to 2016. Additional stories of Alex's have appeared in the International Business Times, The Nation and Vice.com.